what's in a name????
---
been wondering why my nic name is kansas_twister? this was taken tonight, it's a starting of a small tornado that sucked it's self back up
it's a dark pic but you can see rotation over the town
there mean storms !!!
but nothing could be more fearce then my kitten moe...lol ( sorry had to add that in )
Wow, that looks scary!
So dark!!
---
Ride more, worry less.
it was ok...i had my scanner on noah and my husbands ems pager on so i sort of knew what was going on.
We are so ******* lucky we dnt have tornadoes in AUS... wow, thats mad!
Edited by FM
---
Lexington Farm
~
LX
Wow... Great Pictures! I grew up in SW Iowa. I too have seen many many dark and omnious skies! They are sooo cool looking. I always wanted a tornado shelter with a periscope so I could still watch the storm.
When we were kids we would watch the storms with one leg in the shelter untill it was really Time to go! Not the brightest idea,but we to had the weather radio and scanners going.
Wow.. neat pictures.. I'm glad I don't see that in real life though!
And your kitten is too cute!
Luna as a kitten:
And now: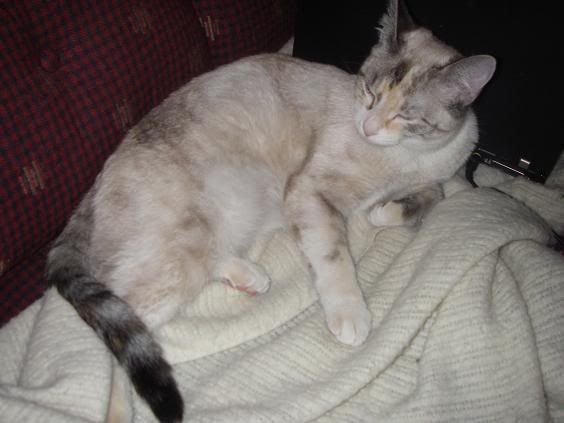 ---
The lovely images above provided by CVLC Photography cvlphotography.com
KT i know exactly what your talkin about.. livin in oklahoma, we see alot of tornadoes and such.. i think wednesday is when my house almost got hit with a tornado...

its no fun dealin with a tornado.
---
I love my horse. She is the wind beneath my wings.

John 3:16 (READ THIS PLEASE!)
Those are mean looking pictures! Glad that I live in nice calm Alberta!
woww.............last time i visited kansas a couple years ago, they had some crazy summer storms, but very overwhelming and powerful. i loooooooved it! there was no tornado, but once the thunder storm started rolling in, the sirens went off and they made everyone get out of the pool and go home. it was the coolest ever!
That second photo was quite incredible! How do you guys manage to live in an area where tornados happen so often?

I would die from being worried all the time. Thanks for sharing those photos. Quite the pics!