Quote:
I got certified in 1970 when I was just a lass. Been diving pretty regularly since (except when I was living in the mountains of Colorado...I DON'T do cold water, ever).

Rescue/search recovery diving is not that much fun, but better than sitting behind a desk, I guess. The first time I found a body by touch was too creepy to believe. But, that's another story. Your wife works in LE in NC? Anywhere near my location? Sounds like time for a meet-up as we have lots more in common than just horses!

BTW, where does the name "roller" come from? Never heard that one.
Sorry it took so long to get back to you. Ya, she's a police officer north of charlotte. Been a police officer for about 15 years now. I think.
The name roller is what alot of the less desirables call CMPD officers in our area. They just spend all their time rolling around in their cars hooking up good boys and legit businessmen standing on corners selling their wears at wee hours of the morning. They also go with the classic " Poe- Poe "
The reason I was looking into getting my rescue dive stuff was just for the knowledge and learning a new skill. Plus with all the required training and upkeep of the certification I would have more than enough hours of bottom time to maintain my padi ( spelling?)cert.
---
Last edited by Fort fireman; 09-21-2013 at

02:21 PM

.
Well, the diving here is just wonderful!
However, my luck with anything mechanical continues. I was 45 feet deep on a night dive when my regulator malfunctions sending air to the surface in large amounts. Luckily, I have enough air to make a safe ascent. However, I miss a great dive. So much for having the regulator rebuilt before coming here.
Here are a few photos of things I have seen so far;
A Pontohi Pygmy Seahorse which is the size of a grain of rice.
A hairy frogfish
An octopus aptly named a "Wonderpus"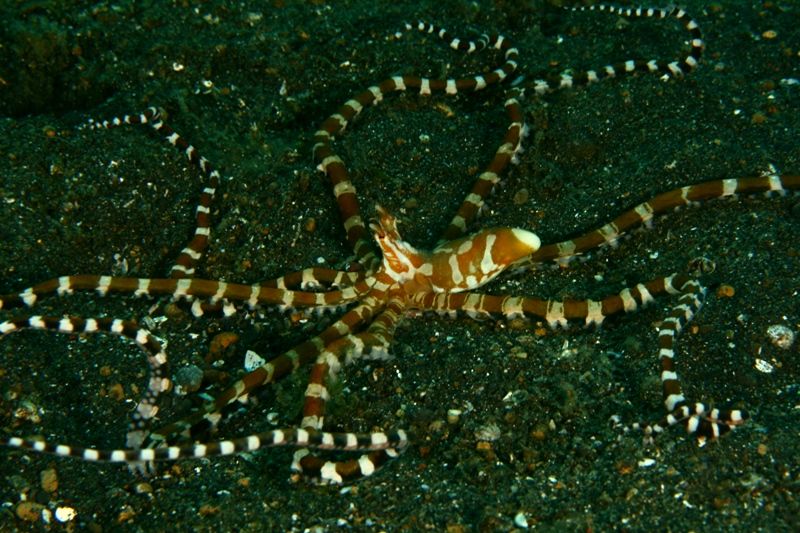 A normal sized seahorse prowling the sand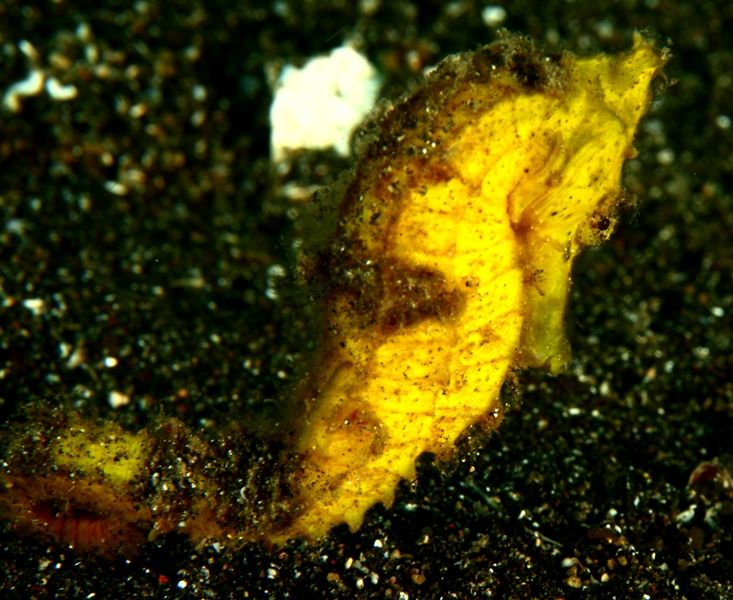 There is more to come!
Super cool! Keep the pics coming! :)
---
Strength is not defined by physical ability. It is determined by your actions and the compassion of your soul.
Those are just amazing photos of amazing creatures. life here is so dull right now. glad to know someone is out there , living it up! keep it up, darlin'!
Amazing photos!
I hope you are enjoying your trip so far. :)
Today I tried my new GoPro video underwater. It is my first time doing any video. I have no idea how to post the clips here. Maybe someone out there can coach me through it.
I had a bad experience on a night dive two nights ago. Ay 45 feet my regulator malfunctioned. Luckily, I had enough air to safely get to the surface, but my night dive was cut short. I LOVE night diving!! Tonight, in an hour, I will go on another night dive. Hope this one doeas better.
A couple of photos from today. I have so may photos I can't even begin to try sorting through them
This fang blenny had a happy home in a beer bottle!
A female blue ribbon eel lives in a burrow in the sand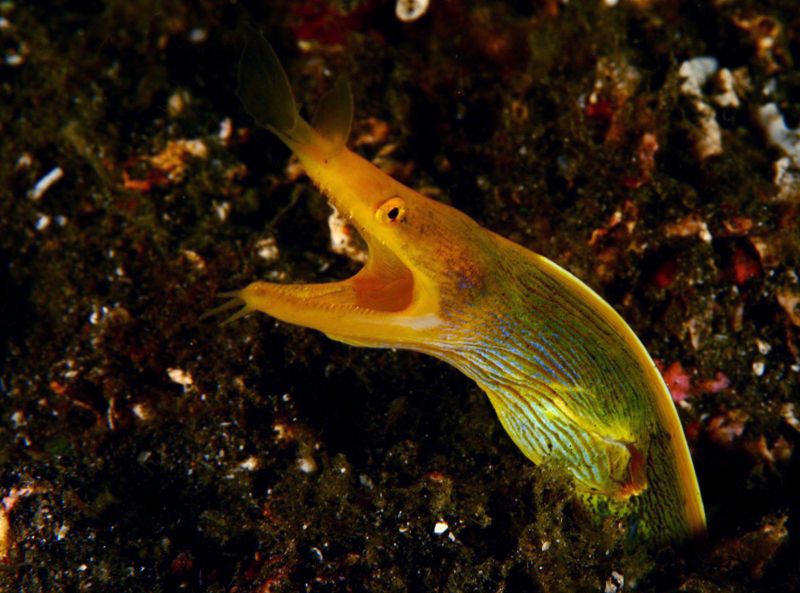 A cardinal fish that would look good in anyone's aquarium
You are such a lucky woman to be experiencing this!!
My last dive in Lembeh proved to be a really good one. Two of the most poisonous critters in the world made their appearance.
First was a blue ringed octopus. A tiny critter that can sure kill you. Luckily, they would rather show you haw dangerous they can be than to do anything about it. I did not enhance the blue rings. They really do glow.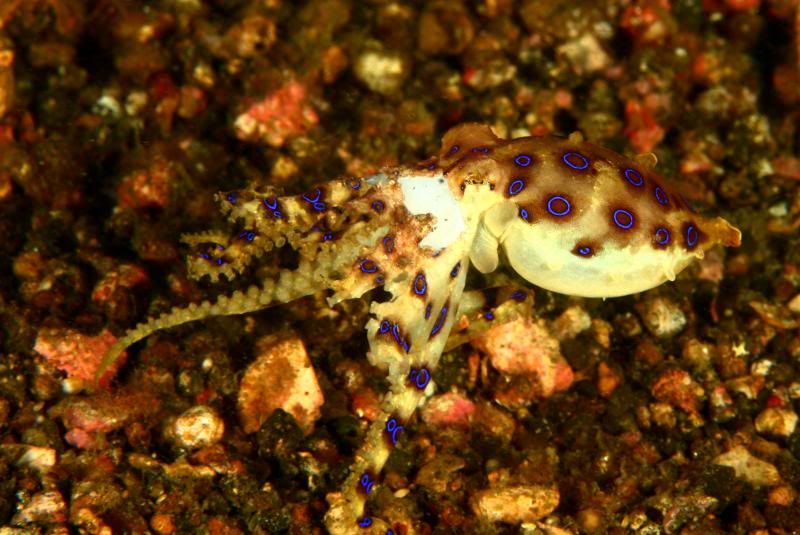 And I find a banded sea krait hunting on the wall.
A couple of other fun finds were two mating (I think!) giant hermit crabs.
And a giant frogfish who was the size of a football. I love how they use their fins like hands to hold themselves still.
Pack up all our stuff and will be leaving in the morning for West Papua where we will climb aboard the SY Seahorse boat and start looking for the whale sharks.
The big question is.....will I ever go back to North Carolina?????? Stay tuned.....
UNREAL!!!!! my husband is so jealous that you actually saw a blue ringed octopus.
Awesome pictures, keep them coming.
Similar Threads
Thread
Thread Starter
Forum
Replies
Last Post
woohoo!!

justsambam08

Horse Talk

0

04-16-2010

03:30 PM

Woohoo!

wren

English Riding

1

02-25-2010

09:45 AM

1st jumping lesson after 2 month vacation :P

EquitationStar

Horse Videos

10

06-29-2009

05:09 AM

Woohoo!!

eventnwithwinston

Dressage

7

06-03-2009

09:41 PM

WooHoo

PG'sGal4ever

Horse Talk

1

12-02-2008

09:09 PM