Teen Forum Moderator
Join Date: Dec 2010
Location: South East Texas
Posts: 7,157
• Horses:
2
Acrylics and Mixed Media
---
Lately I've been getting a bit bored with just sketching, so I've been trying to branch out to painting and using other mixed media and such. Critique away if you'd like, you won't offend me. Keep in mind though that I have absolutely no formal education when it comes to painting xD I'm 17 and have been painting for about 4 months.
This one is a 9 x 11 mural that I did on commission. Its actually the first time that I ever painted formally, much less on a wall, so I'm suprised that it worked out. I graphed and chalked it before painting, and used GOLDEN acrylics with a krylon finish. Took 22 hour total, I believe.
My very first (failed) attempt at mixed media. Scrapbook paper, glass shards, tissue paper, and glitter. Didnt work out xD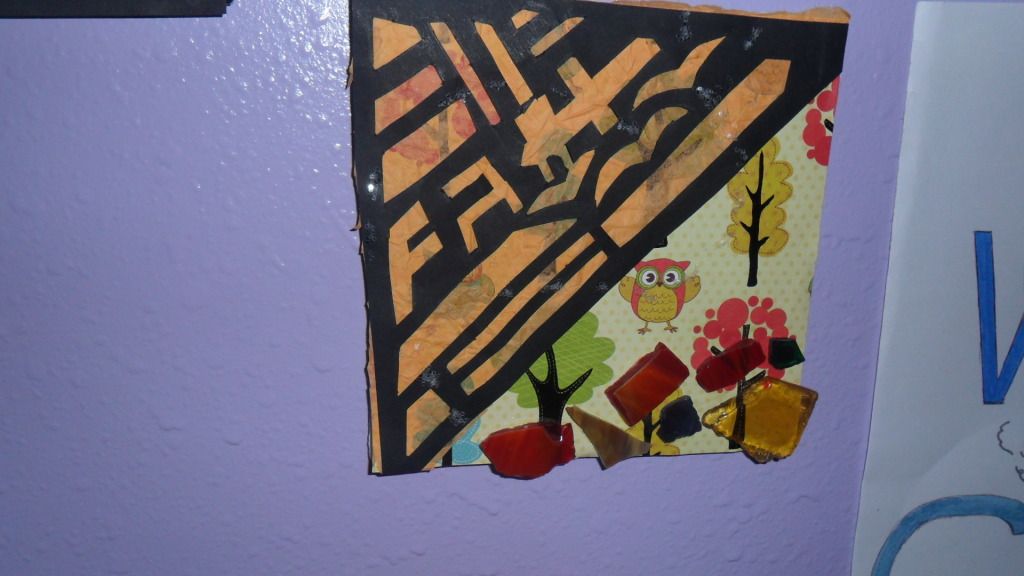 Not really mixed media OR acrylic...but I'll share anyways. I just felt like bringing out the crayons for once xD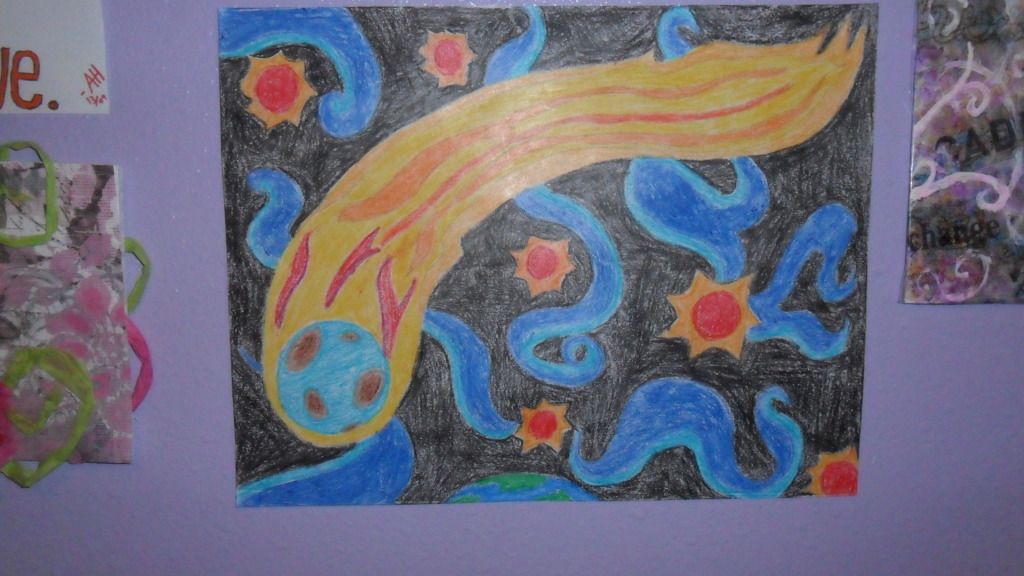 the above coloring inspired this: made from acyrlics and 3-d gel.
another mixed media. Tissue paper, paint, paper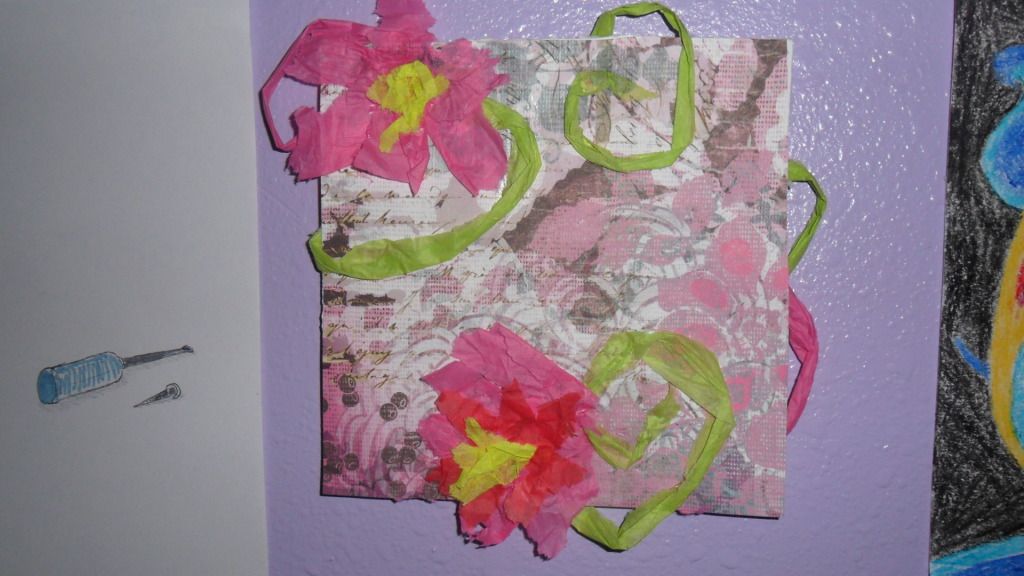 black construction paper and melted crayon art. I loved this! One crayon broke off.
All acyrlics. Took about 8 hours because of the black lines that took forever xD
Glue and acrylics to make the crackled tree (FUN idea!) with pieces of real bark and gravel as the snow. Will add more later.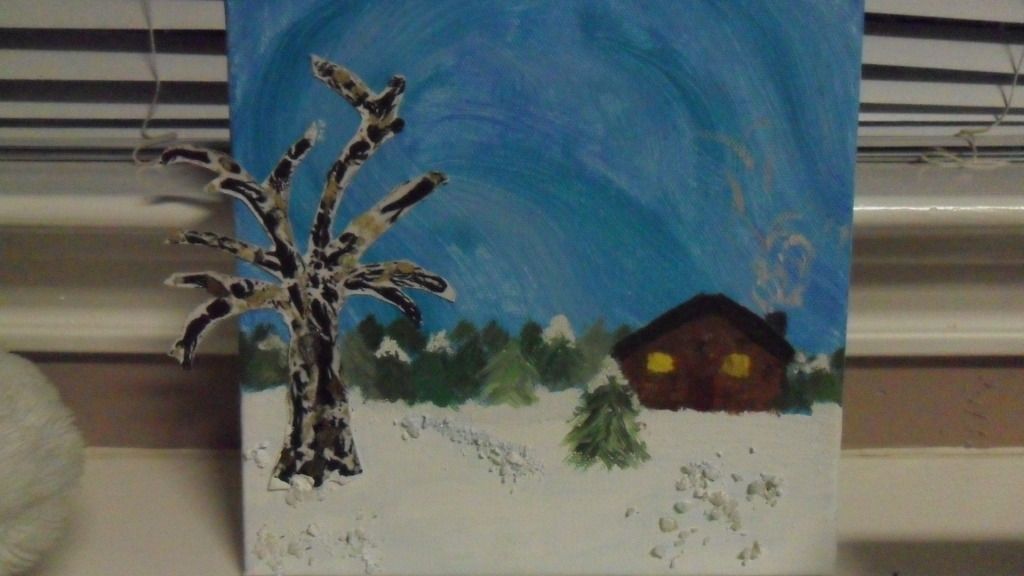 ---
Everyone in your life is meant to
be in your journey, but not all of
them are meant to stay till the end.