Another cake to share, 1st bday
---
I don't share my cakes too often bc I figure they'd get boring, but Caroline likes when I share- so I thought this was cute. Terrible photo, on my needing to be painted freezer.
Finished at 3:30, gotta have the kid at a horse show for 7. Cakes pay for shows I keep telling myself.
This one is on a cake dummy, to make it taller. It's 40 servings, buttercream with fondant accents. Made the moon from Krispies treats and handmade buttons from fondant.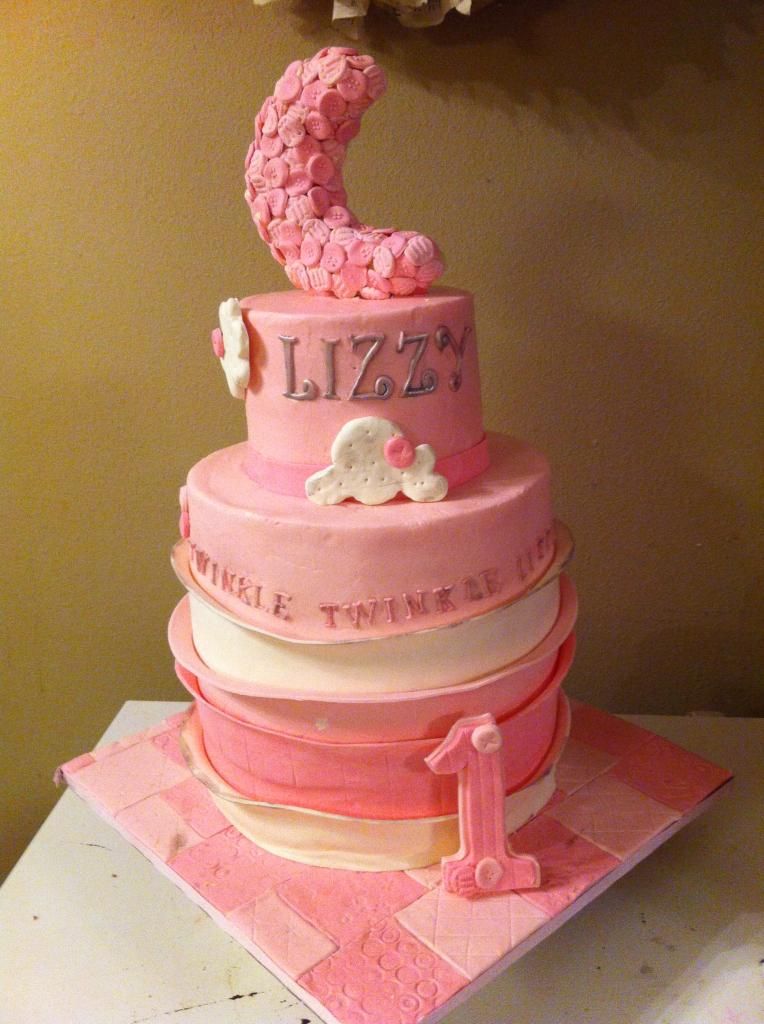 Posted via Mobile Device
So cool! Good job!
Posted via Mobile Device
Thanks!
Posted via Mobile Device
Making a camo one now/ inside and out.
Posted via Mobile Device
Hey Cakemom, do you do this professionally or as a hobby? It's like a work of art! In fact, if someone gave me a cake like that, I'd want to spray it with fixative and keep it as a display!
Have you ever made a gingerbread house? That's fun too!
It's more of a hobby. I make them for special people. I make four or five cakes a month and the occasional wedding cake. I used to make them 20 or more a week but had to scale that back when I started working outside the home.
People like you are the type I like to bake for :) thanks for the smile today!!
Posted via Mobile Device
Wow! That is really something!
---
There is just as much horse sense as ever, but the horses have most of it.
Wow, that is a beautiful cake! I've always thought it would be a lot of fun to do that. I bet it is not easy though, you really have a talent!
Thanks tons!!
Posted via Mobile Device