anyone here scuba dive??
---
if so what certifications did you do? padi, sdi, etc etc

any info about it would be greatly appreicated :)
---
Last edited by Allison Finch; 05-29-2012 at

07:49 PM

.
I have been a certified diver since 1970 and am still very active, traveling worldwide to dive. I am an underwater photographer. I mostly go to the Pacific region, Papua New Guinea, Indonesia, Malaysia and have dived extensively in the Caribbean.
I am certified by NASDS, NAUI and SSI.
I used to be more of a tech diver and have done a lot of cave diving. Now, I am mostly a rec diver looking for critters to photograph.
Here are several of the photos I took on my last trip, this past winter, in Indonesia;
Harlequin shrimp (I've been looking for one for YEARS!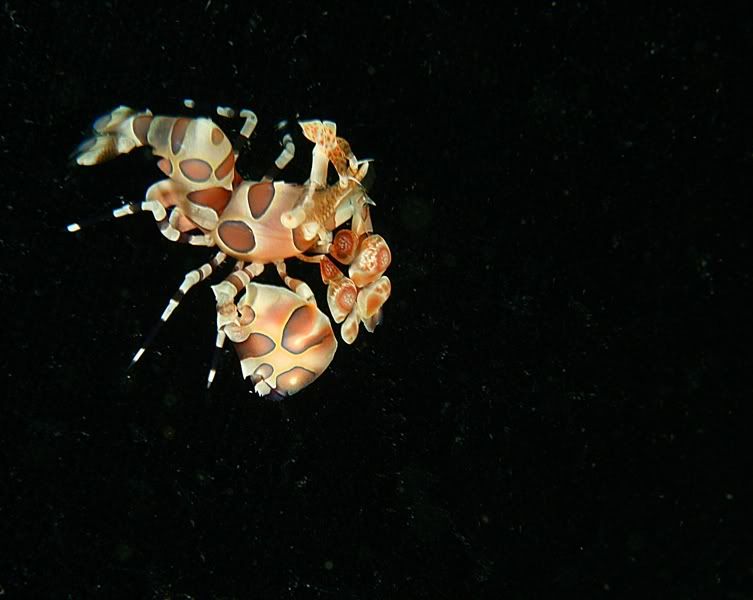 A giant moray getting a teeth cleaning
The hard to photograph Mandarin fish mating
The deadly blue ring octopus
And my favorite subject, a beautifully camouflaged pygmy seahorse. This little guy is the size of a grain of rice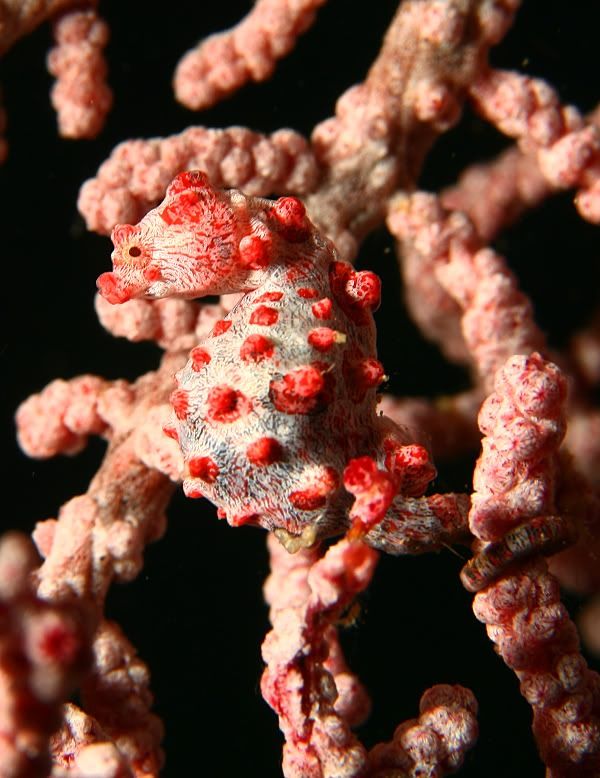 So, what can I tell you about diving?
I don't hear diving. What does it sound like?

OK, I just could not resist.
Allison, those photos should be in Nat. Geo! Shazam! not amatuer at all.
HA!! I edited the thread title from Hear to here. Hope you don't mind, Kait!!

Tiny, thanks! To say that I have literally thousands of photos like that is not exaggerating.
Do you have to have special lighting to get those colors? I know that when you see underwater photography, the colors are brillient, but sometimes in real life they are not so bright, and certainly not so when photographed by a cheap disposable watertight camera.

I went to Fiji 16 years ago and saw some neat things in the water. But, I was 5 months pregnant, so snorkelling was a bit hard (one gets out of breathe easily)
Also, when we went to Hawaii a few years ago, I was going to do an introductory diving lesson with my son, but when the operator heard I have asthma, he wouldn't touch me with a ten foot pole.
I was thinking to try snuba this Spring (since you don't need certificate), and I couldn't because of medical limitation. :( That was quite a cut-off I have to say... But I tried snorkeling for the first time, and it was really cool. :)

It's interesting that some people can't do either snuba or scuba, because they panic (3 of my friends had this issue). Not sure why.
---
"Life isn't about waiting for the storm to pass: it's about learning to dance in the rain..."

"When we are no longer able to change a situation - we are challenged to change ourselves."

"How people treat you is their karma; how you react is yours."

The water filters the red out and things will look very blue, if there is no added light. My camera rig includes two very powerful underwater strobes that will bring out all of the natural colors.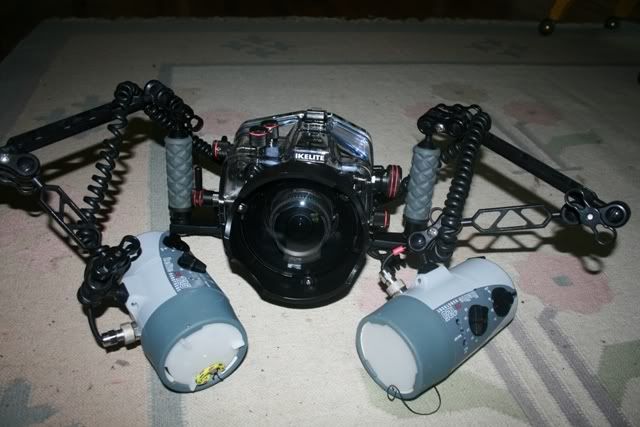 Hey Allison, bet my camera can beat your camera in a fight!
Sorry, I couldn't help myself; your camera just reminded me of a robotic spider from the future.
My camera couldn't beat your camera because I don't have a camera. Well, I have the camera in my phone, but I don't think that would fare very well in the ocean. But I digress. Your pictures are incredible, thank you for sharing them!
I've never been scuba diving, although I did go down in a cage in a shark tank with scuba equipment in an aquarium once. Unfortunately, I had difficulty breathing the entire time and just wanted the experience to end. Maybe the equipment just wasn't set up properly?
I love snorkeling, though! One of my fondest memories is snorkeling on my honeymoon and seeing all of the fish and sea creatures. I really hope to have a chance to do it again someday.
Quote:
I don't hear diving. What does it sound like?

OK, I just could not resist.
Allison, those photos should be in Nat. Geo! Shazam! not amatuer at all.
haha tiny after i posted hear i tried re-editting the title lol :( it was a no go lol
thanks allison much appreciated lol
allison what programs do you recommend to get certifed with?? i want to be able to do international diving and have gotten mixed reviews between padi and sdi and i never heard of the NASDS and NAUI. do you have any recommendations to start with to get my feet in the door.

ps love love love those pictures