Christmas mission cake
---
Made this today for my moms Lottie Moon dinner at church. Everything is hand made, buttercream piping and flowers, the topper is chocolate that I molded and painted. Thought I would share as I haven't in a while. My fave is the writing around the cake.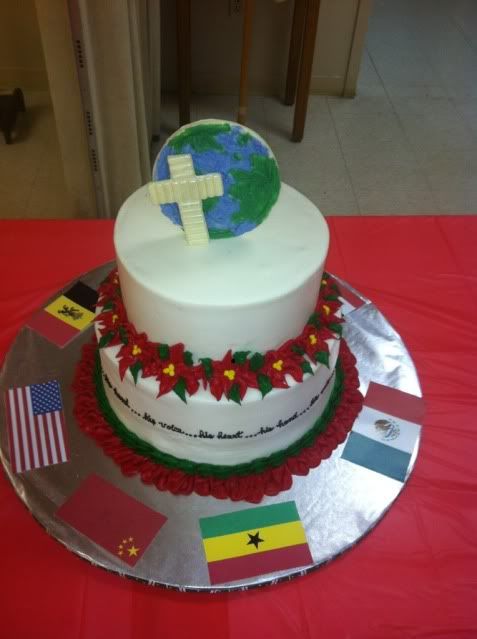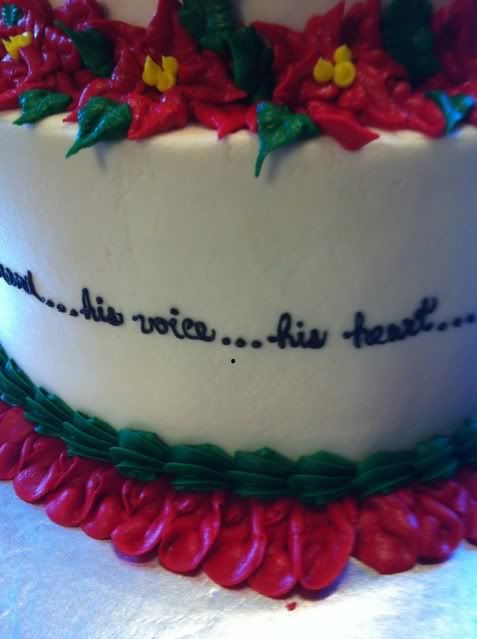 Posted via Mobile Device
Very cool.I like the poinsettieas.
Beautiful!
Posted via Mobile Device
WoW!!! that is very "tastefully" decorated. you have a great eye for design and are super skilled with the application. I , too, like the writing. It's very hard to do so small and so neaty.
Thanks everyone. It was rewarding to make a cake for such a worthy cause.
Posted via Mobile Device