A serger finishes the edges of materials that like to fray or even unravel while you are making the garment OR after you start wearing it. A long time ago I used to zigzag the edges of my pattern pieces for this reason. The serger uses 4 separate threads and locks the edge for you, while trimming beyond the serged edge. It's very heavy duty but a real BXXTCH to rethread. DD used to sell them. The best thing is to knot the new threads on and pull those through the needle, giving it about 5 inches.
Sewing is a great skill, no matter what machine you have. =D
I think I'd like a machine to try some more projects, all I've done recently was hand finish a throw to turn into this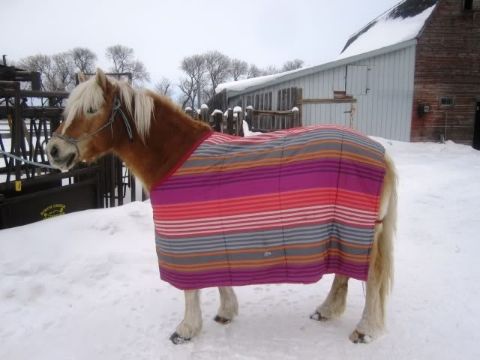 and a blanket to turn it into this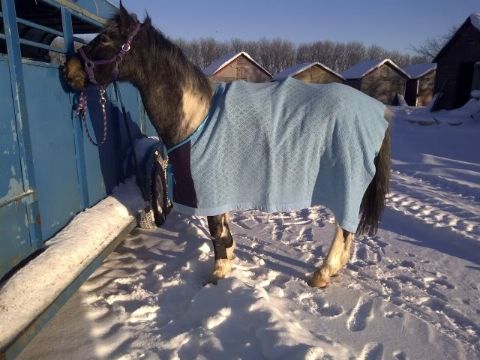 ---
Last edited by Mike_Admin; 12-28-2011 at

09:45 AM

.
I haven't sewn anything recent other than a booking board (no pics not finished!).
Only thing I currently have pictures of is the kennel cover I made (opens on both ends and the side) and the pad as well. -
That looks very familiar ND, I'm sure I've seen that material somewhere
I love everyone's projects...you guys are so creative! I'm working on it, but not quite there hehe! I did make a couple more pairs of pants and I'm trying to figure out...of all things....SCARF patterns 0_o
I did get about 80 percent through a pair of pants with a zipper but uh...I'll just blame the holidays, cuz I couldn't zip the darn things, so I shelved the project til later =D

@Corporal: that sounds pretty epic. So I guess it makes things look...more professional, or last longer? Is it worth the PITA level?
---
Quote:
Originally Posted by Jareth, the Goblin King
I move the stars for no one.
RIP Pumpkin: 2012-8/26/13
Great pics everyone! My sewing skills are very limited, I can handle curtains, pillows, drawstring pants, I made my daughter some "do-rags" when she gave herself a haircut to hide her scalped bangs, and last year made her & her favorite stuffed animals matching flannel nightgowns - kid size was much easier than doll size!

I plan to learn more/all I can from my grandmother while she is still able to sew. She went to Vogue's millinery/dress design school in Chicago in the 40's. She can tailor ANYTHING. She's always made my show jackets, couldn't get a better fit and never had the same show outfit as anyone else. She made my wedding dress and bridesmaid dresses, all of my prom/formal dresses growing up.
---
Life is like a camera. Focus on what's important, Capture the good times, Develop from the negatives and if things don't work out, Take another shot.
@demonwolfmoon--The sergers makes it look like all of the garments you buy--they've been serged. I guess they look more professional, but I like using it bc my edges are cleaner. Very few fabrics do NOT fray--fleece is one that doesn't fray--and I found, in the past, that zigzagging cleaned up my edges.
I was a Theater Major and a Music Major. I really learned how to sew working with the University Costumer. We got to work with lots of different fabric and patterns.
She had cut a deal with the janitor so that we could drop cut thread and small cut material pieces, pins and the like directly on the tiled floor--TERRIBLE HABIT TO START!!!!!
What I REALLY learned was pin twice, stich once--ya know, like measure twice, cut once?) If you goof up a seam it can take 4x as long to rip it out!!!!
As I said earlier, my DD's have gone beyond my skills. They've been doing Anime cons for almost 14 years now. We are all even at the point that we'll buy muslin (or clearance cotton) and sew a mock up, take a fitting and then use THAT for the pattern.
The daughter in the wedding pics has basic bodice and sleeve pattern pieces that she adapts for garments. Generally shirts (blouses) and jackets are fairly easy to make. Pants are a real pain. We've even bought stuff, taken it apart at the seams and made that into a pattern. Costumes are a GREAT way to start. You can make mistakes and it doesn't matter much.
The ONLY problem with sewing for me is that it's just ONE MORE HOBBY that takes time--the more I sew, the pickier I become and I spend less time at the machines and more time doing hand-work!! =b
I sew too! :) I got a sewing machine a year ago for my birthday and have been at it ever since. I want to do a quilt, but have no time right now. I promised myself I'd make a small one for each of my nieces and nephews though... but they are non existent just now so... :P
I have however, sewn my sister pillow cases, I've done tea wallets, Kleenex covers, hemmed pants and sewed ripped jeans, Halloween costumes... It's fun but it get's tiring. Especially when you don't have a pattern and you're just improvising, so you need to retouch everything constantly.
I sell some sewn stuff on etsy so if anyone wants to check it out, here is the link. (I am still in the process of adding items) :)
Welcome by 1OfAKindStuff on Etsy
This was last years' Halloween costume (I was a traditional polish doll). Except for the blouse (which was my school uniform) I sewed everything from scratch without a pattern, because everything I found was expensive and not even what I wanted. Patterns can be pricey!
---
A ride a day keeps the worries away!
OMGOSH, Hidalgo3--I've been wanting to quilt in the worst way, just no time for it!! My college roommate had an interesting quilt project, where you make squares out of muslin with triangles jutting in on each side, a lot like those paper squares with messages we wrote in when we were kids. Anyway, you sew these and you can put in your favorite leftover scraps. My sewing room is FINALLY organized--we'll see where in the que THIS project fits, LOL!!!
I get a monthly emailing for e-quilts with patterns. DD got me some quilting tools and a great book on it last Christmas. I'm sure I'll get into it in 2012. Organization is the key. Fortunately I'm moving in an old dresser that nobody wants to my new sewing room, for notions and the like, SO I CAN FIND STUFF AND NOT HAVE TO RE-BUY THEM!!!! =b