Just finished this bracelet...
---
It's copper Double Spiral 4 in 1 chain. It's my 1st attempt at this particular weave, but I'm pretty happy with it. I want to do some in sterling silver soon... What do you guys think?
All polished up: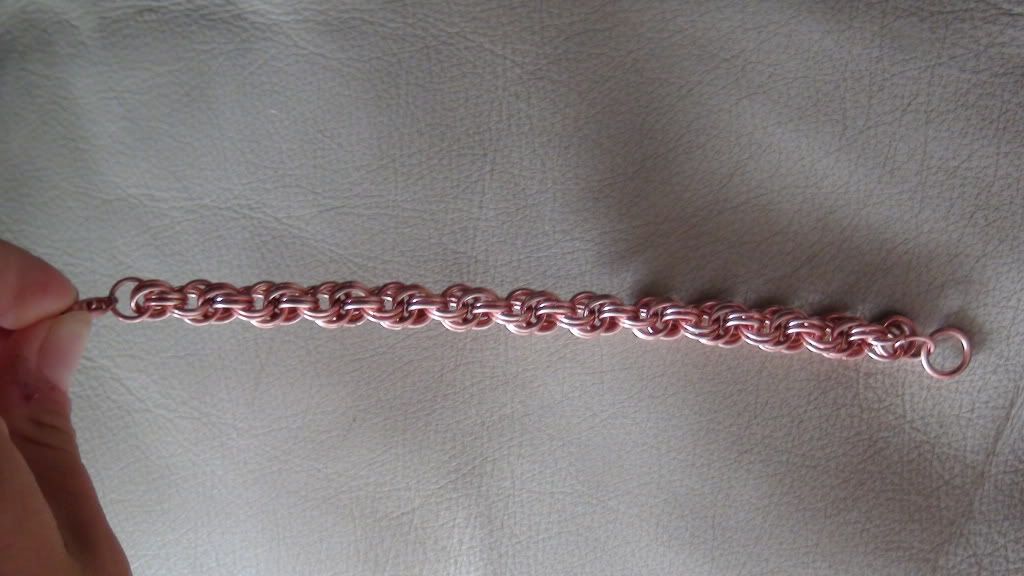 And with the patina that copper develops (I like it, some don't):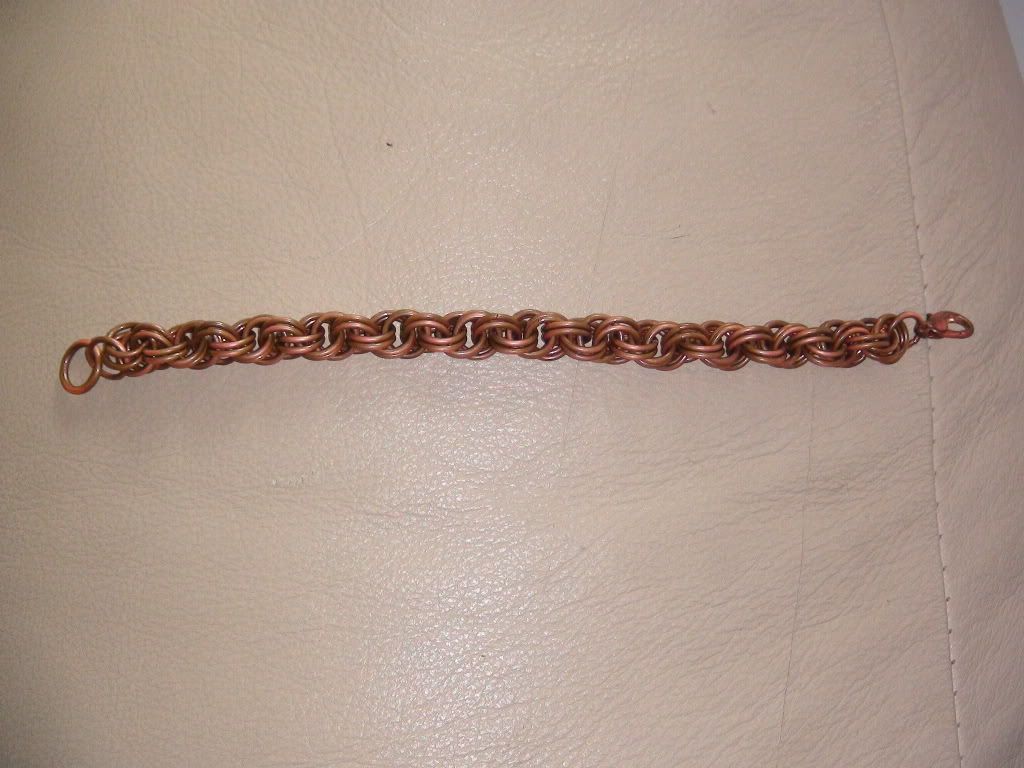 Thanks for looking!
It's very nice
. I think you're good at this.
---
"On hyviä vuosia, kauniita muistoja, mutta kuitenkaan, en saata unohtaa,
Että koskaan en ole yksin, varjo seuraa onneain.
Vaikka myrsky hetkeksi tyyntyykin, varjo seuraa onneain.
Ja pian taas uusin hönkäyksin, varjo seuraa onneain.
Hei tuu mun luo, pieneksi hetkeksi. Puhutaan, varjoni, valkoiseksi enkeliksi."
Pelle Miljoona - Varjo seuraa onneain

OooOoOOoooh! I like it! Very nice!!!! You should sell these! Maybe you can do a chain with some hair from a horses tail weaved through it, or even a ribbon or something - but just the way you have it is very nice!
---
Pretty cool! love the pictures, looks great!
WOW, how do you make those?
I want one.
---
"And somewhere in the northwoods darkness a creature walks upright. And the best advice you may ever get is: Don't go out at night..."
Wow, that is lovely!
I would love to see some more of your work.

Green Broke
Join Date: Aug 2009
Location: New South Wales, Australia
Posts: 4,847
• Horses:
1
That is really cool.

How do you make them? Is it easy? Where did you learn?