Montana Elk (* Pictures and Video *)
---
Hello everyone, I went out yesterday looking for something to photograph. I came across some bulls. A few still had their horns even. It was pretty cool to see. The younger bulls were sparring a little. Boys will be boys. lol It was rainy and kind of chilly but spring is definitely here.
Thank you for looking.
Bull That Came Across First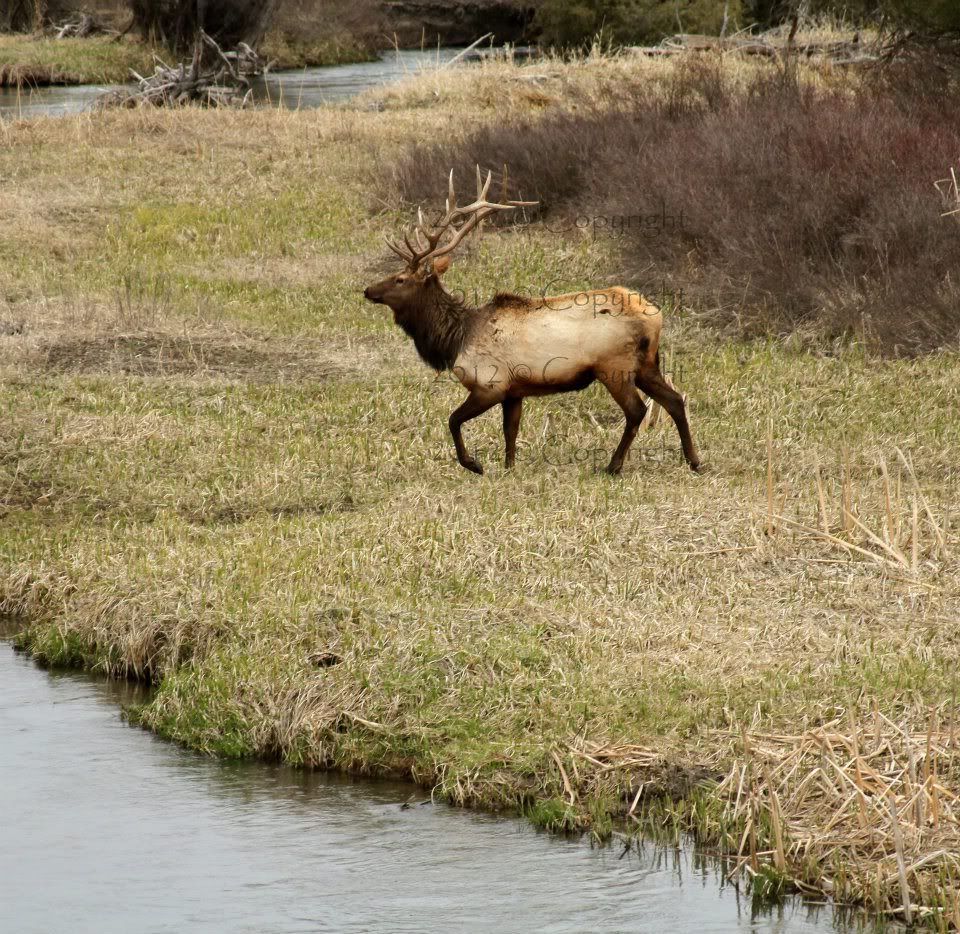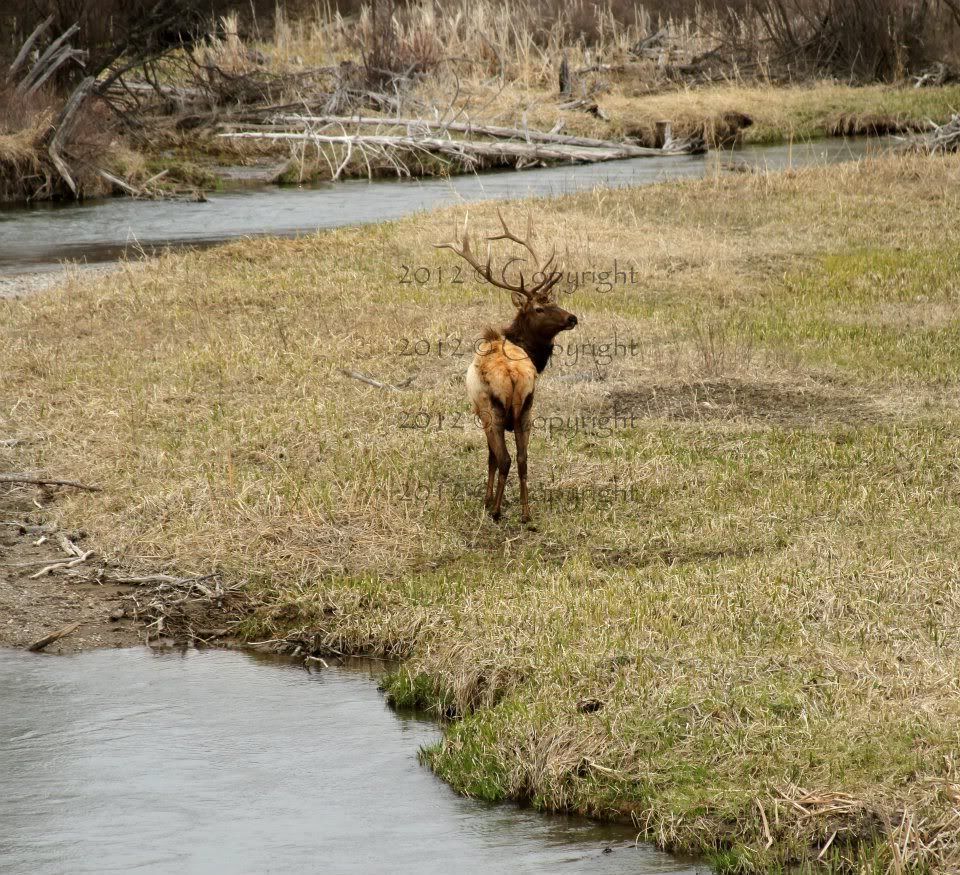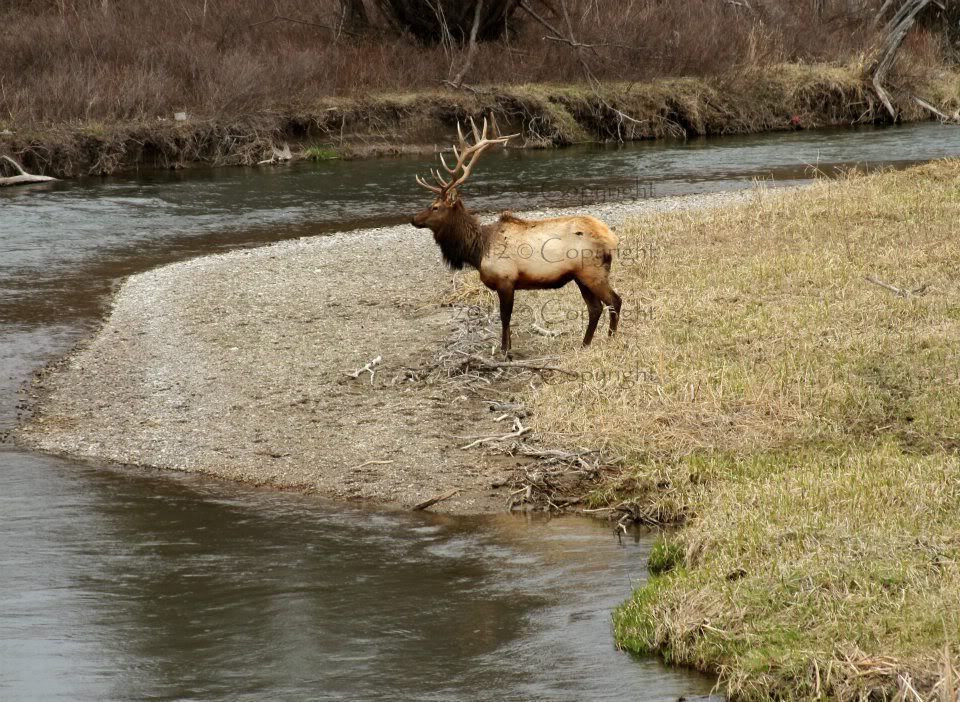 Another Young Bull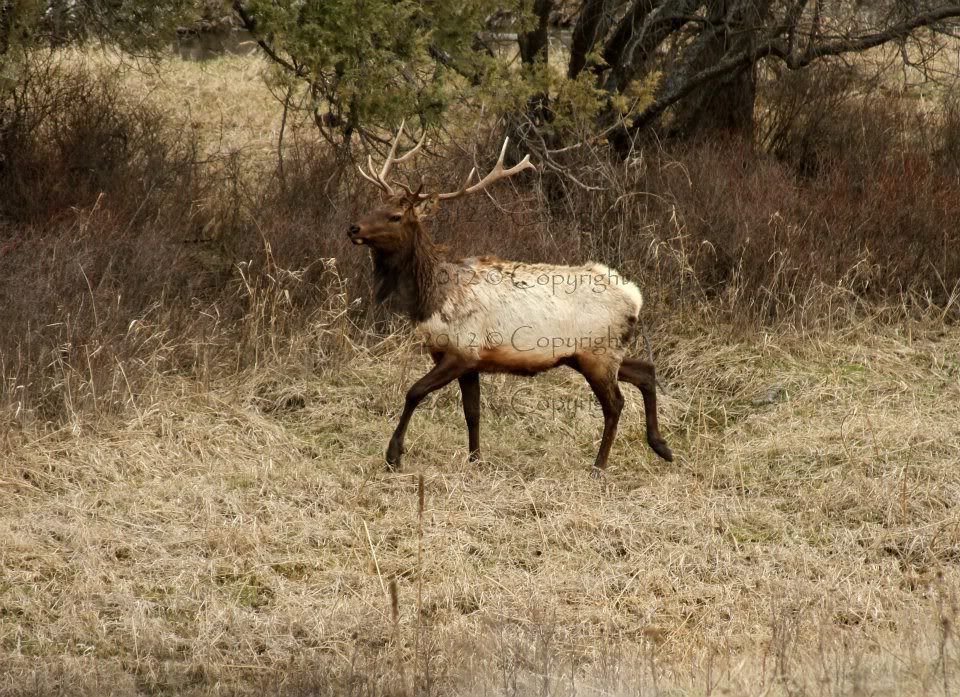 He's Looking At Another Bull Coming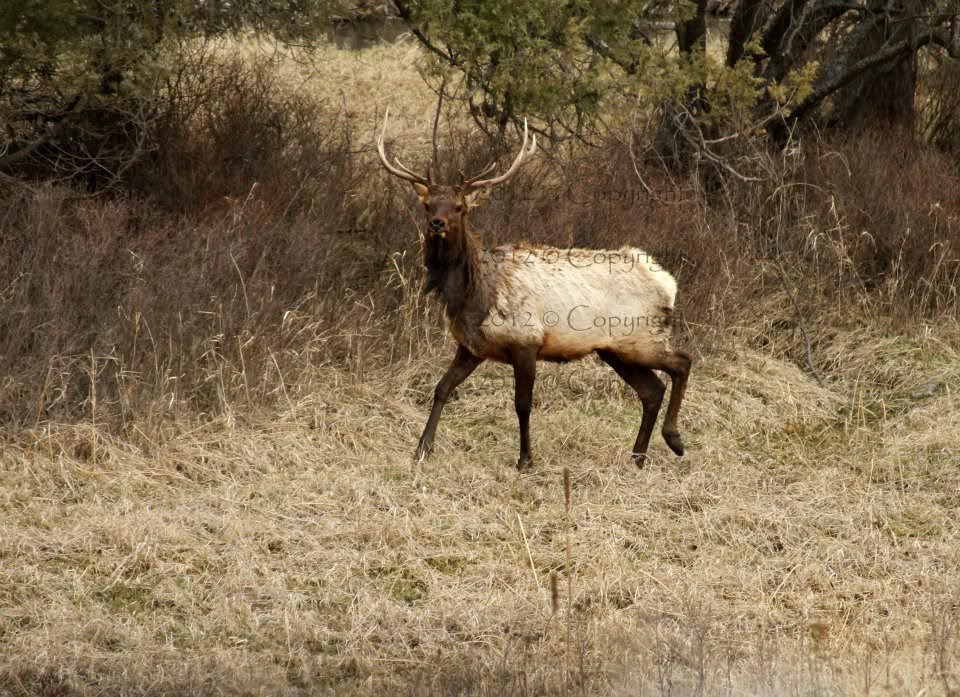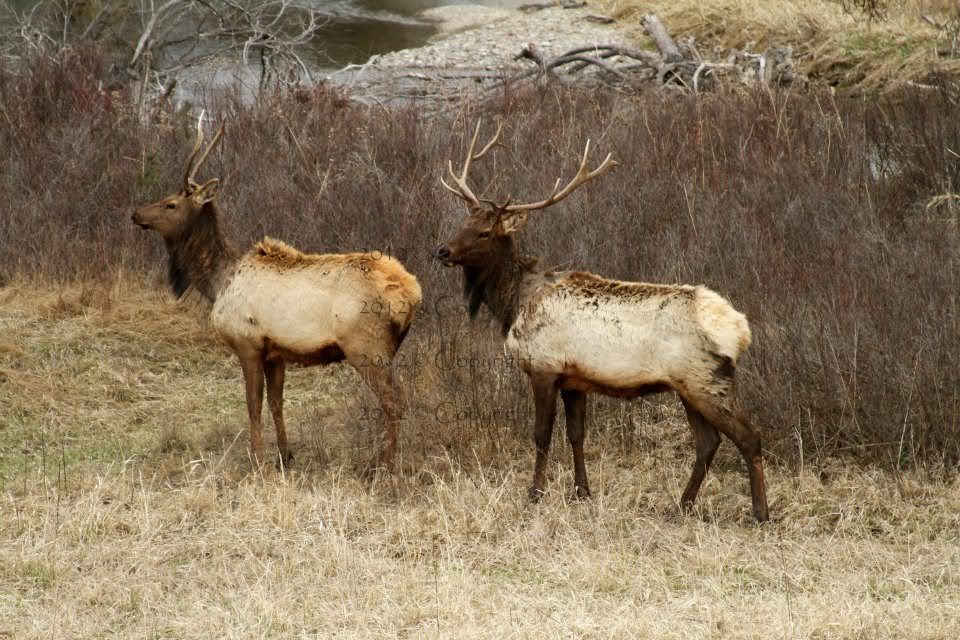 He's Already Lost His Horns
I spent eleven years living in Colorado, guided pack trips in the wilderness in between shows.
I am very surprised that the large bulls, especially, still have their antlers. They usually shed theirs earlier than the younger bulls. While I have seen some bulls keep theirs as long as the end of March, the fact that almost all of them still have them is puzzeling. I assumed that with the mild weather we had in the mountain states, they would have been even earlier than usual.

Interesting. Nice photos. That first bull is almost a "royal".
The wildlife is my favorite part of living in Montana. I grew up in SoCal in the lovely slums of SanDiego and have just recently moved to Montana for college. The things I've learned about life and nature astound me, and there is a wonderful peace about being so close to the wild.

Great photos, thanks for sharing
-Clover
---
Gorgeous photos! How neat that must have been to see! Ive had Moose and Deer in my yard back when I was living in NH, but nothing very interesting since moving to WV, and NC.....awesome pics, and incredible subjects!
Very nice pics! How far away from them where you?
Posted via Mobile Device
That is amazing! I just moved to Montana 4 weeks ago and I love it! I am trading training some of my landlords horses for one of his QH mares. I meet her on Monday! Can't wait!
---
"A horse is eleven-hundred pounds of raw muscle, power, and grace between your legs! It's something you just can't get from a pet hamster!"
Crimsons Clover if you live in Dillon your not that far from me.

I was surprised to see them with horns personally. I thought they would of shed them by now. Two of the other bulls had shed theirs.

They crossed in front of my truck so the closest point was probably fifty yards or so.
Quote:
Originally Posted by
HorsePoornBigSky
View Post
They crossed in front of my truck so the closest point was probably fifty yards or so.
HEY! THATS BOW RANGE!
I'm coming hunting at YOUR place this year!
---
I RIDE, THEREFORE I AM
COWBOY UP OR GO CRY IN THE TRUCK
lol Theres no hunting in that location.