Mule Deer Pictures (* PICTURE HEAVY*)
---
Hello everyone, well I thought I'd share some pictures I took this weekend of some mule deer. Since they are in pre-rut right now, they are kind of stupid. Stupid meaning lots are being hit on the highways and they aren't as timid of people.
These bucks are on private property and a draw only area. This area is the "Trophy Buck" area.
I wanted to test my new truck out and see how the four wheel drive was going to do. It did great!
These are some of the pictures I took. You'll see that the bucks are ready to spar and a bit protective of their area so to speak haha
Thank you for looking.
First Buck I Came Across
Does From This Year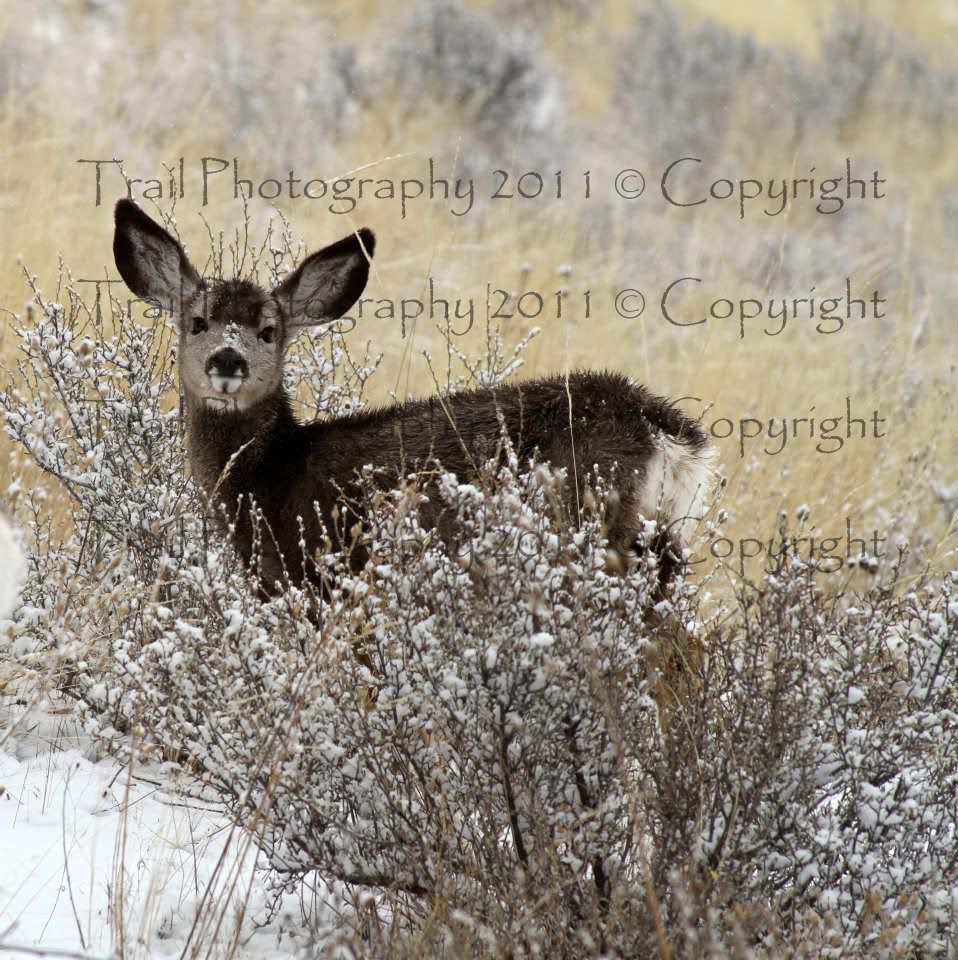 Trying Out The Four-Wheel Drive.
Not As Wide, But "Tall One"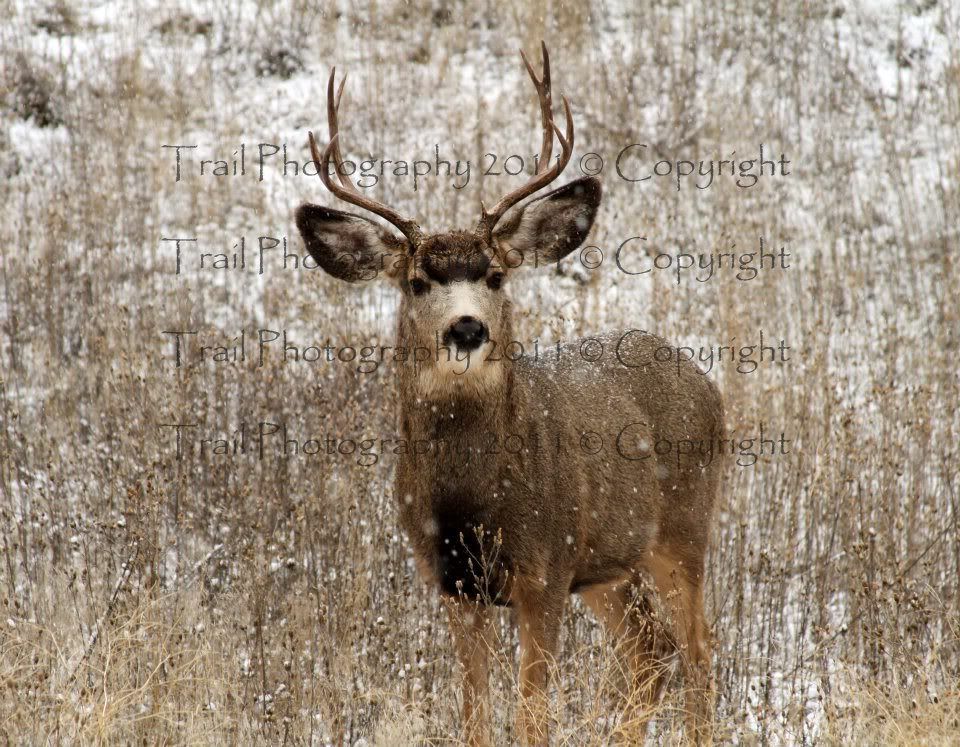 Decent Buck, The "Wide One"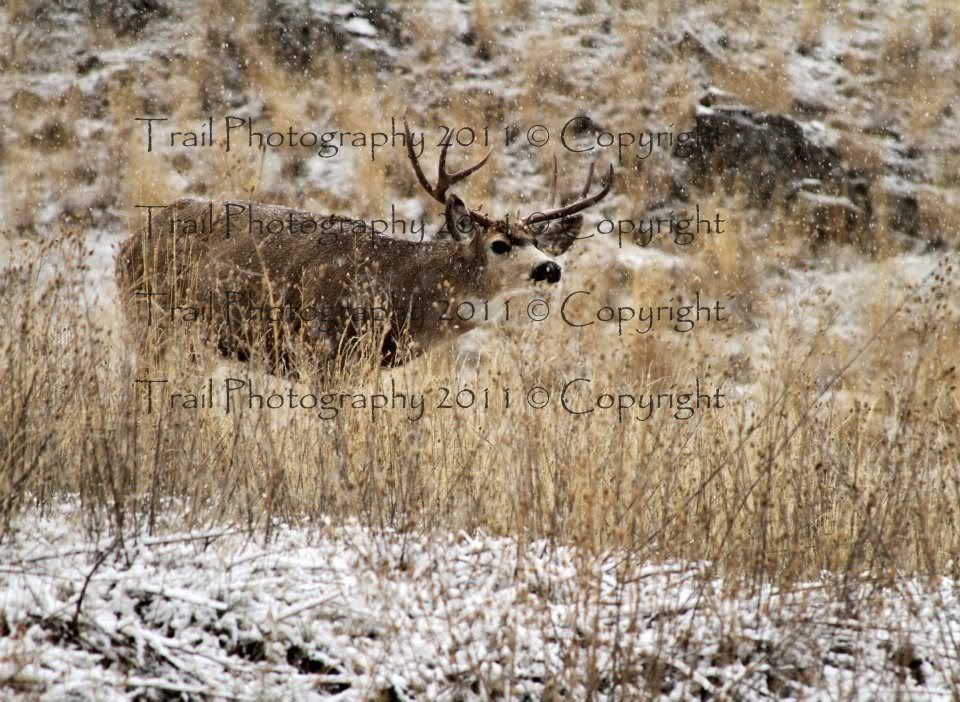 Smelling Around.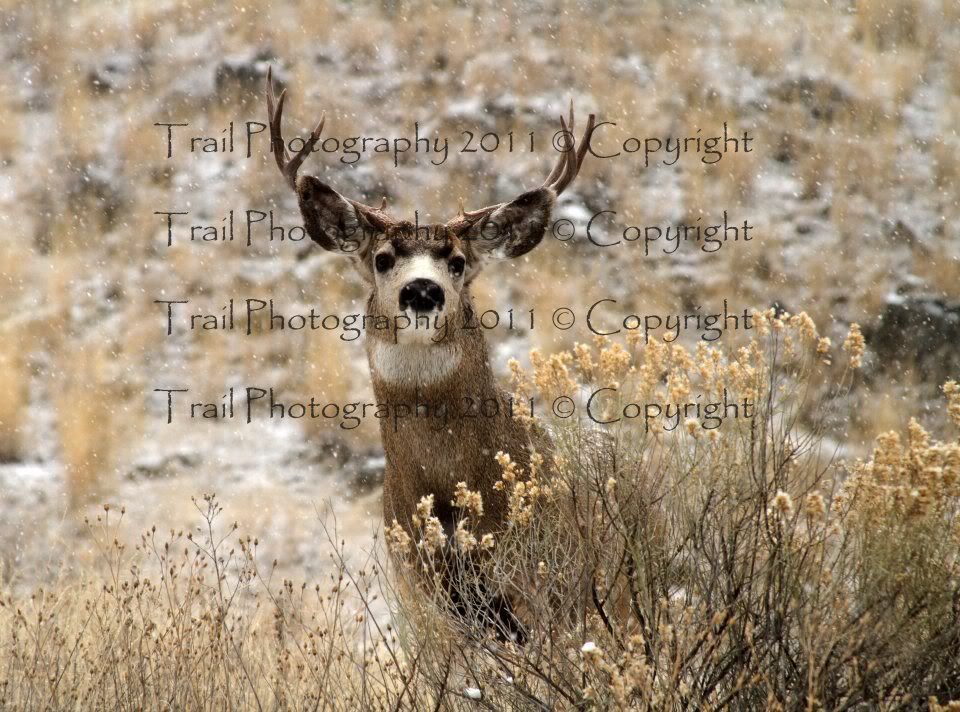 Not Too Happy Bout The "Tall" One Being Near His Does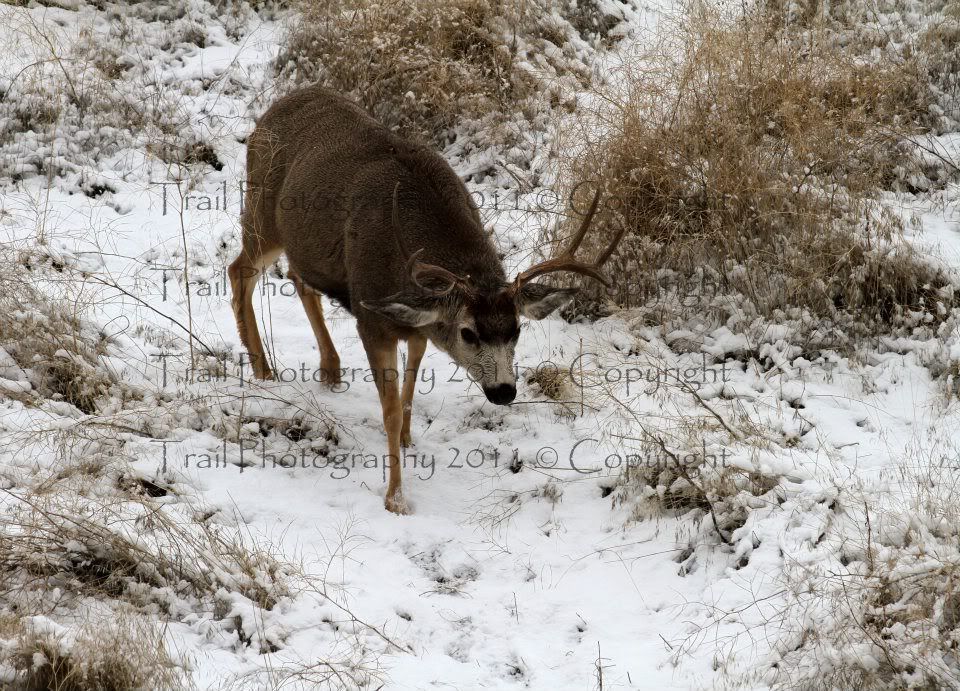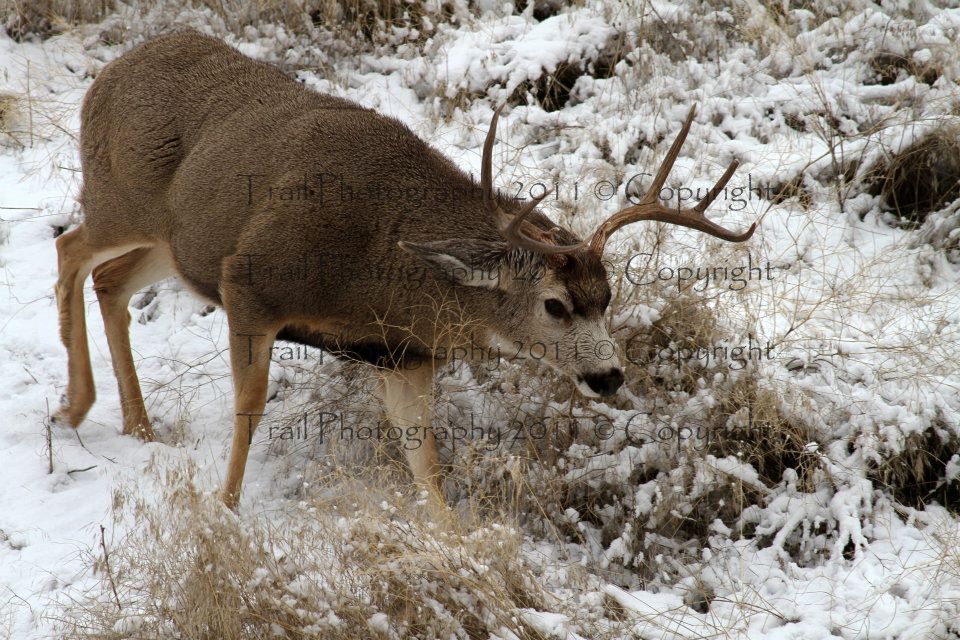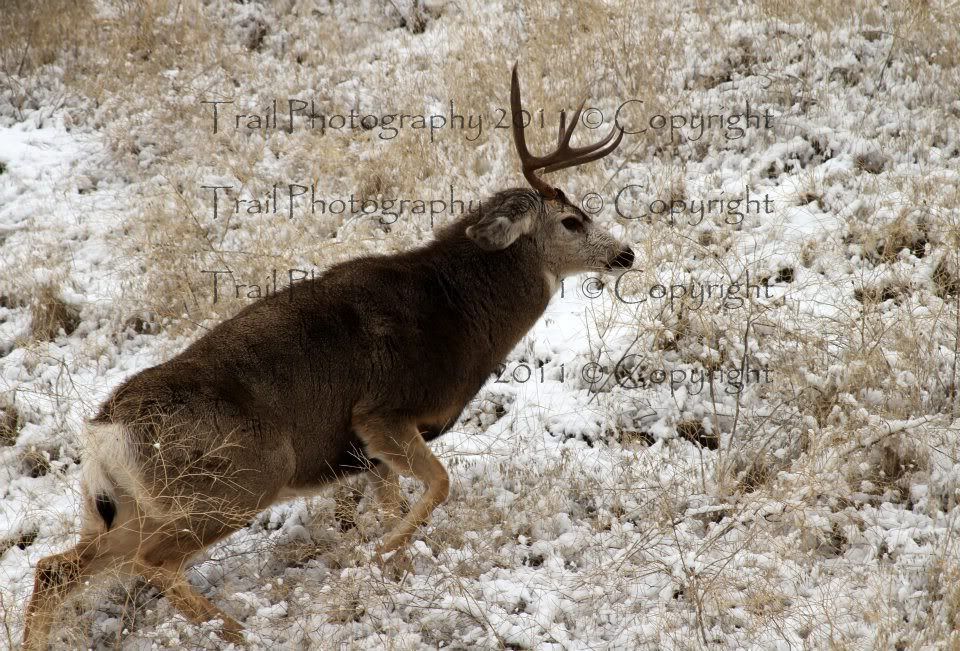 Evil Buck...
Has The "Tall One" on The Run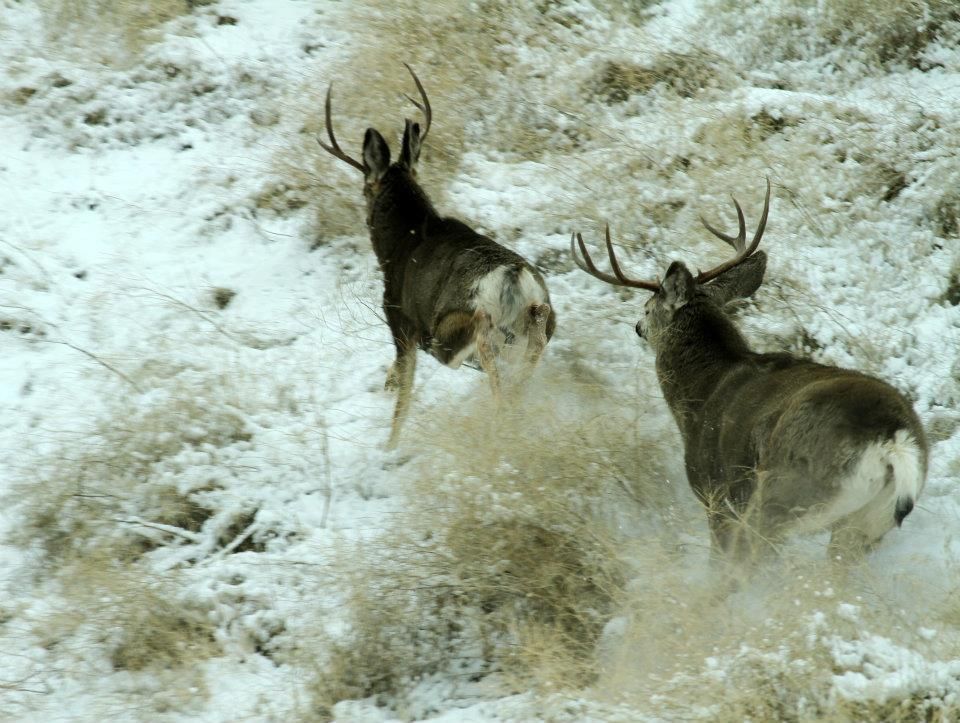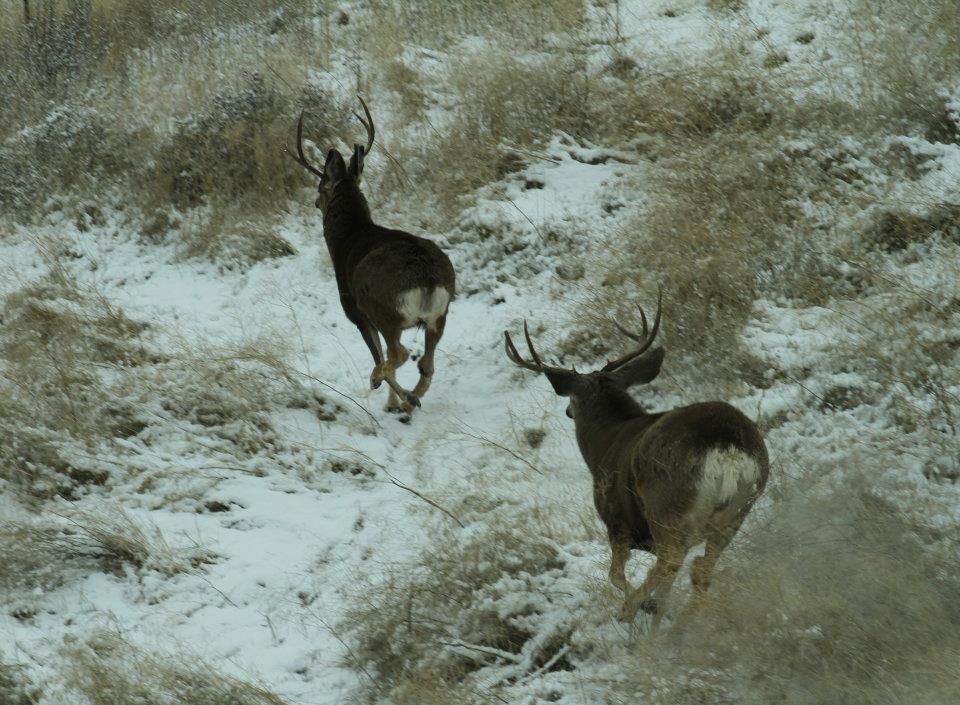 "Wide One" Standing His Ground.
"Tall One" Thinking Of Coming Back For Seconds haha
Muleies are really cool deer, one day it would be great to go out west and do a hunt.
---
Started
Join Date: Sep 2009
Location: Port Orchard Washington State
Posts: 1,870
• Horses:
3
Awesome! great work!
---
When life gives you lemons....chuck em at whoever is giving them to you!
I don't want lemons! I want cookies!
Green Broke
Join Date: Oct 2009
Location: Witbank, South Africa
Posts: 2,681
• Horses:
2
Beautiful shots, and scenery... Those deer are so beautiful.
---
Every girl wants their own LOVE STORY, I found mine... :)
Looks very great
.
---
"On hyviä vuosia, kauniita muistoja, mutta kuitenkaan, en saata unohtaa,
Että koskaan en ole yksin, varjo seuraa onneain.
Vaikka myrsky hetkeksi tyyntyykin, varjo seuraa onneain.
Ja pian taas uusin hönkäyksin, varjo seuraa onneain.
Hei tuu mun luo, pieneksi hetkeksi. Puhutaan, varjoni, valkoiseksi enkeliksi."
Pelle Miljoona - Varjo seuraa onneain