My photography
---
I recently got sucked into photography, and I have love it! I also draw here and there, you can see my drawings in my gallery :) I only do animal type photography though ;)
The barn is like, the best place to practice photography! Oh, and the zoo ;P
The best photo I have EVER taken
Some more alligators :)
Puppy, my riding instructors dog howling at the donkey, lol.
Thor, her other dog
Little miss Brandy
My grandma's horse, Mouse
Boba Fat, my cousins dog wearing my shark hat
Puppy wants you to rub her belly!
More to come later! Tell me what you think!
Green Broke
Join Date: Oct 2009
Location: Witbank, South Africa
Posts: 2,681
• Horses:
2
These are very good! I esp love the first two. What camera do you use? One thing I can suggest is to zoom in so that your subject is in the exact centre (or as close as you can get, it can be quite hard), or not in the centre at all, if that makes sense... My brother taught it to me, and I like it a lot. Here's some examples of mine:
IMG_1930.jpg
IMG_1659.jpg
IMG_1545.jpg
IMG_1523.jpg
IMG_1433.jpg
IMG_1343.jpg
---
Every girl wants their own LOVE STORY, I found mine... :)
.
Nice Pictures
.
---
May all your Trails be happy and safe ones
Kevin
Thanks, Lovestory! Yours are amazing! I use a Kodak easyshare max z990, but it's broken...I used to have another one that my father took for a vacation to Mexico...and I've never seen it since:( Any new camera suggestions? Dads planning on getting a new one, so either I can have his old one or his new one. Thanks, SouthernTrails!
Cameras are expensive, that's for sure. I like photography but I just use my iPhone or my mother's phone to take pictures, I've never actually invested in a camera of my own. Both of your photos look amazing! I can't wait to get riding again to take some more horse photos!
Posted via Mobile Device
i'd definately recommend canon SLR's. they are great cameras. i use a 400D, but you can get cheaper ones like the 1100 or 1500D. some good photos, and i agree with LoveStory10. there's also something you may have heard of called the rule of thirds, which i often use. or, as was suggested earlier, simply having your subject straight in the middle. here are some examples of mine:
using the rule of thirds:
straight in the middle
---
'I can do all things through Christ who strengthens me' Philippians 4:13
Horses, Piano, Photography.
Kayla Ann Photographs on Facebook!!! Check me out & hit LIKE!
Foal
Join Date: Dec 2012
Location: In a pond somewhere Australia, Queensland
Posts: 124
• Horses: 0
WOW! Look what's on the floor, my self-esteem! You guys are amazing! I wish i was as good as you. Sadly i don't have a very good camera or Photoshop. I take photos with my 1100D Canon. I'd post photos but they SUCK! ha-ha! WOW GUYS! WOW!
---
Gotta Gallop,
Cane Toad
Hey, Cane! This is a public photography forum, if you wanna comment you gotta add pics!
Trust me, I can't do PS either XD Thanks for the compliment though!
I got some more! Also, could you guys be dears and go like/share my FB page, Stichy-Arts? Please and thank you!
A coyote that was at our house, trying to make a meal of our kitties :( Although he failed after my tiny, obese dog, mauled him...Lol
The lighting is wayyy off here...But it would have made a good pic
A little blurry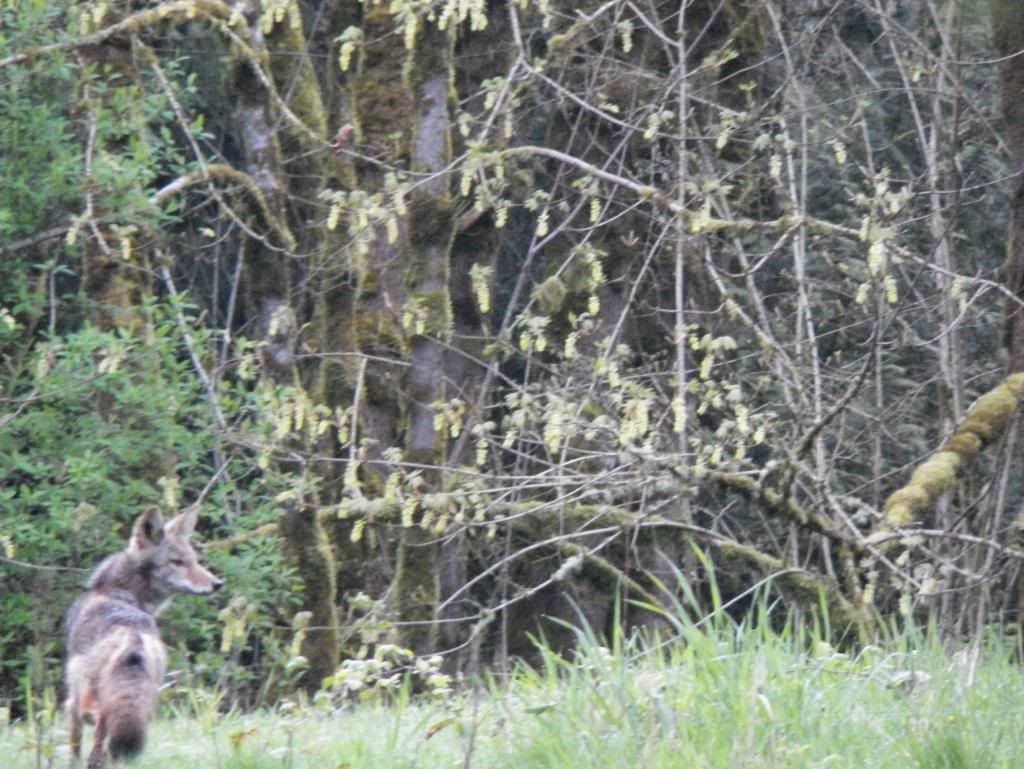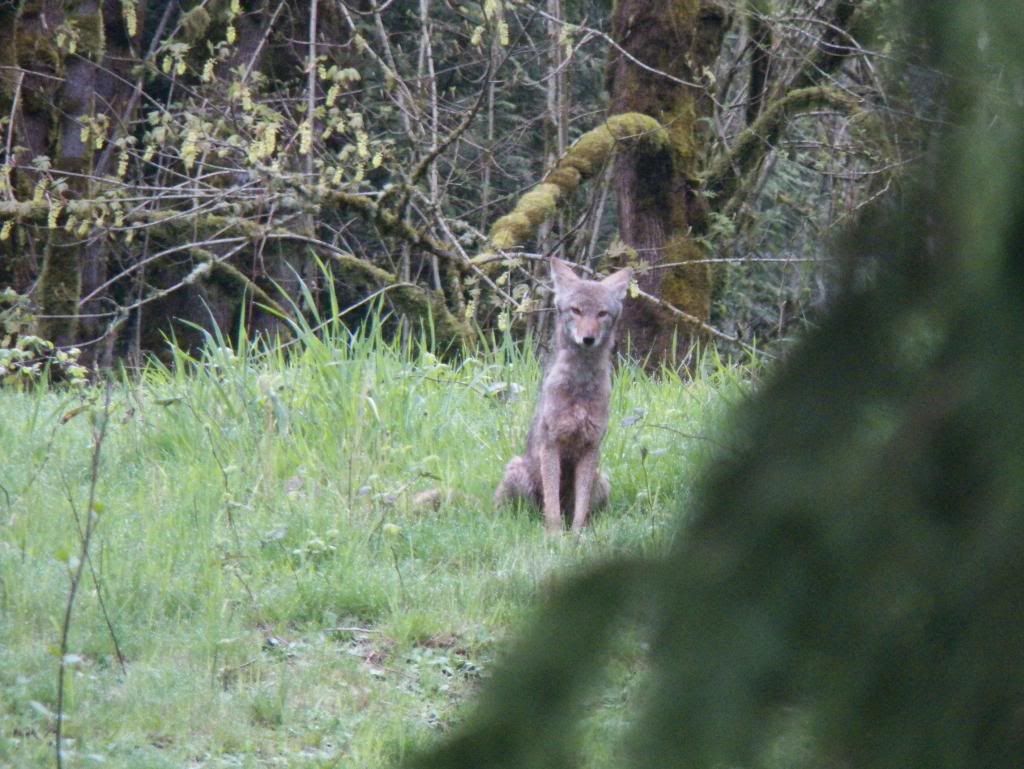 Rudy, the new rescue
Annie
OM NOM NOM!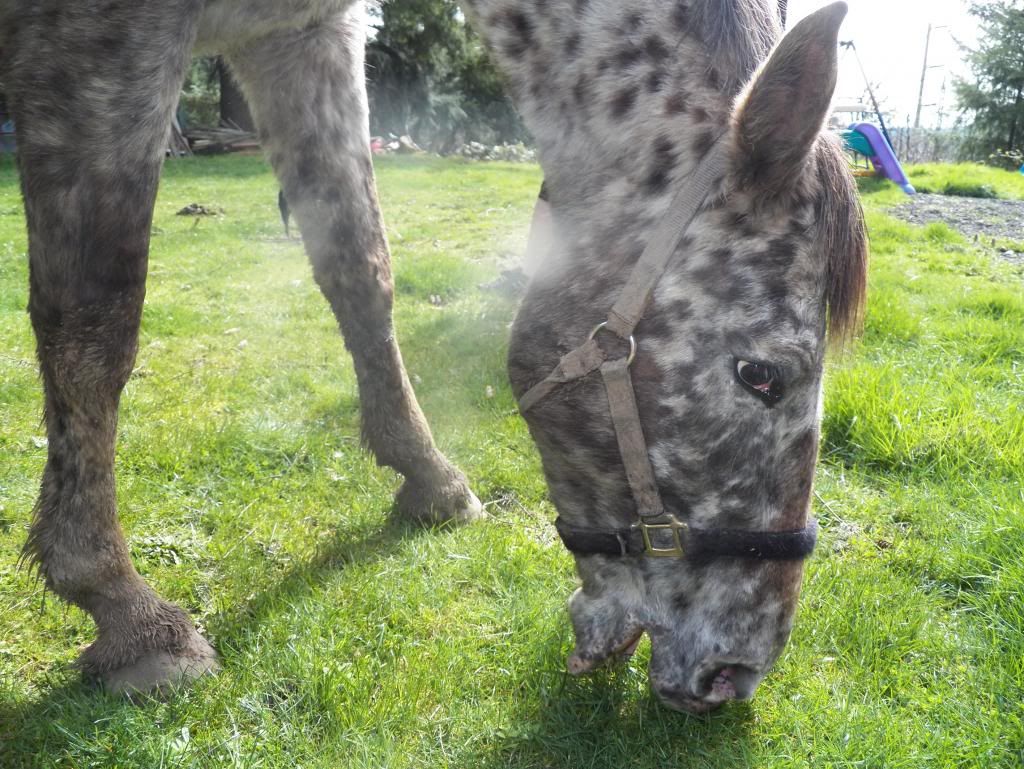 My dog smelling horses on me...My mom hates this pic, but for some reason I love it (: