Photographers - Techniques?
---
Hi fellow photographers!
I am new to photography but I do highly enjoy it. I just bought a new Canon PowerShot SX130 IS and I was wondering if you think this camera would take high quality pictures for exceptional photography? I think it is pretty decent..
Also what techniques do you use to capture such an active animal like a horse or dog? Both my animals move to much and with my old camera, it came out very blurry. Any angle techniques?
Some pictures I took with my new camera: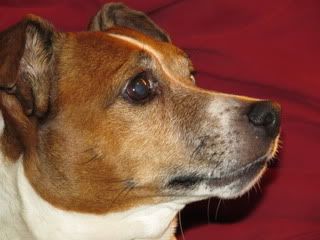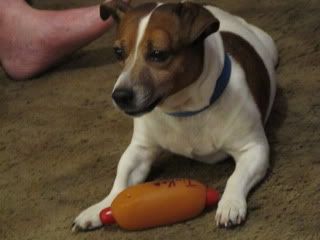 ---
Life is about doing something you love and never giving up.

Well... when taking a picture, watch that light comes from good direction. If you crop the animal, try to find some point in which your cropping looks natural, perhaps even artistic.
---
"On hyviä vuosia, kauniita muistoja, mutta kuitenkaan, en saata unohtaa,
Että koskaan en ole yksin, varjo seuraa onneain.
Vaikka myrsky hetkeksi tyyntyykin, varjo seuraa onneain.
Ja pian taas uusin hönkäyksin, varjo seuraa onneain.
Hei tuu mun luo, pieneksi hetkeksi. Puhutaan, varjoni, valkoiseksi enkeliksi."
Pelle Miljoona - Varjo seuraa onneain

Practice, practice, practice!! I sometimes go out to take pics and take 1,400, but only 5 or 6 hundred come out okay. You have to be ready to catch things, especially with horses as they move around a lot and are pretty quick.
If I'm photographing horses, I'm always on Sport mode. It catches the action shots, and if I hold my finger down on the shutter it takes a whole sequence, which I love.
I also always leave Auto Focus on because 9 times out of 10 it will adjust when I ask it to and come out clearer than manually adjusting it.
Hope I helped! You'll have a ton of fun with photography, it's great
Do you have a manual mode where you can set all the settings? If so, you want a high shutter speed. To compensate you'll want a low F-stop, and a slightly higher exposure. This will ensure you don't lose any light but you get faster and un-blurry pictures of your animal. Also, though autofocus can be great, the one draw back is that it takes a second or two to calibrate, and you may miss a great shot.

If not...Sport mode all the way!
---
"The wise man thinks he knows nothing.
The fool thinks he knows everything."