Weimaraner Puppy Pictures
---
Hello everyone, my sister got a blue weimaraner puppy for her birthday from her boyfriend. She wanted help picking out his name and I was suggesting Ruger, Remington, Savage, etc because her boyfriend is a taxidermist. Well her boyfriend suggested Luger...the German gun. Brilliant, I thought.
So Luger is his name. He will be eight weeks old on Saturday. My sister wanted me to take pictures of the little guy. I agreed to do so, but our weather hasn't been the best. Today the high was twenty-four, that's a bit chilly. Especially for a little short haired puppy. I bought him a blue bandanna. I originally wanted red but blue turned out great on him. My sister also has a little green sweater for him.
I did get some decent pictures. It was difficult as he always stayed very close to me and wanted to be picked up and cuddled with. He then spent the other half of the day being a lazy bum sleeping on the bed. I'll be taking more pictures of him for the next couple days. Just to see what other pictures I can get. Thank you for looking.
So without further ado...Luger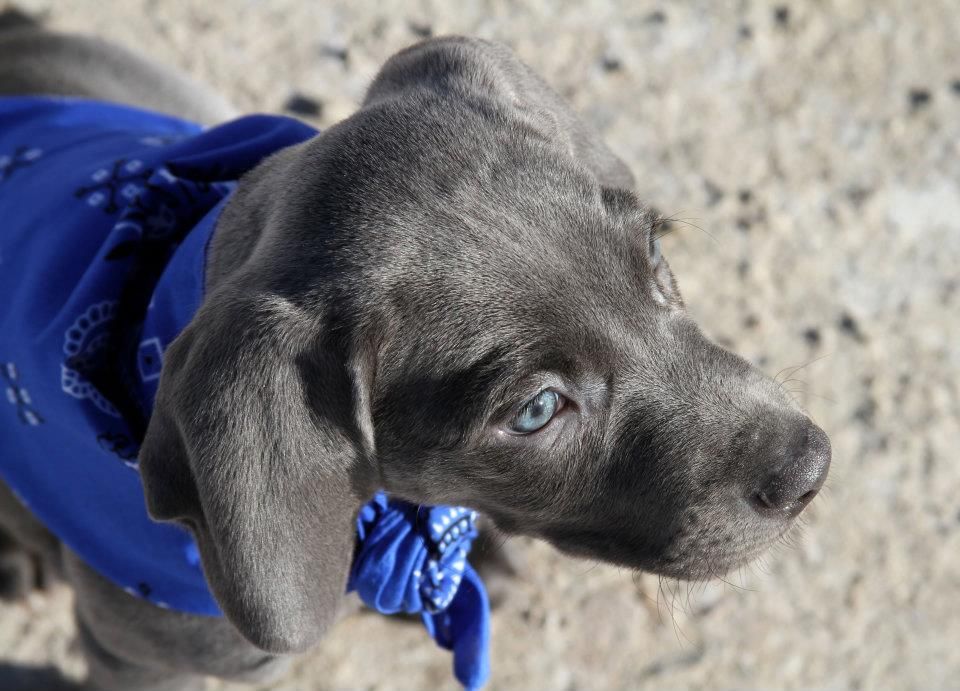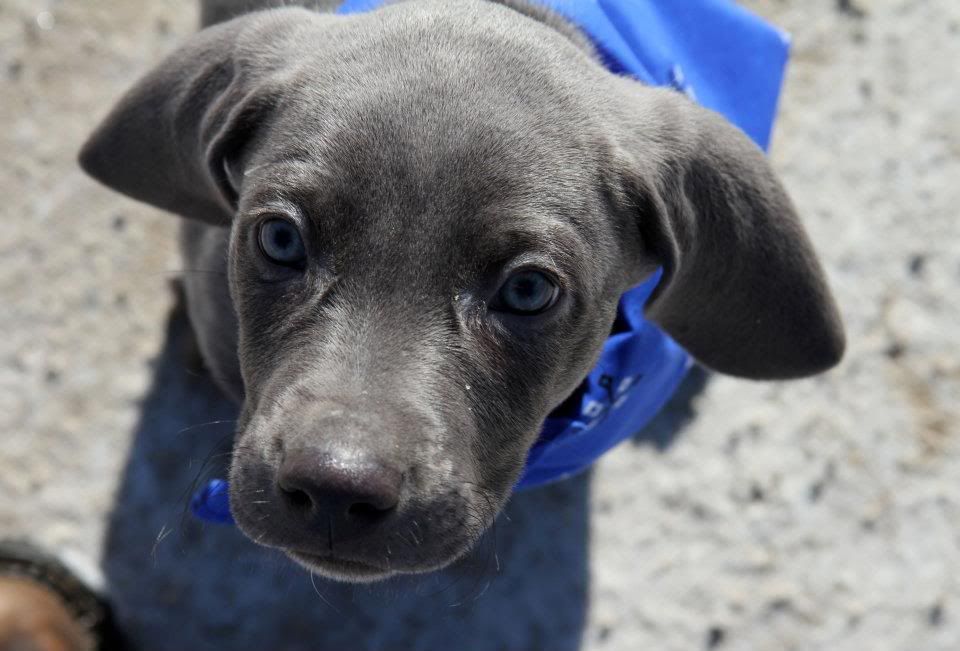 His Green Sweater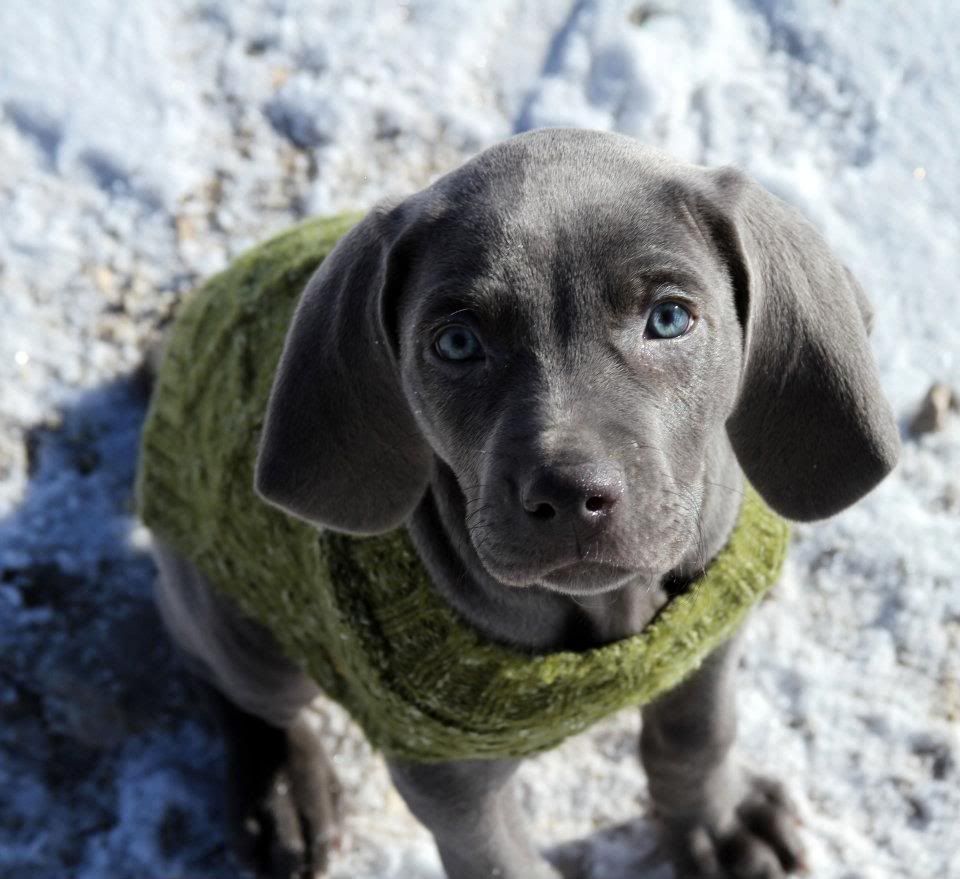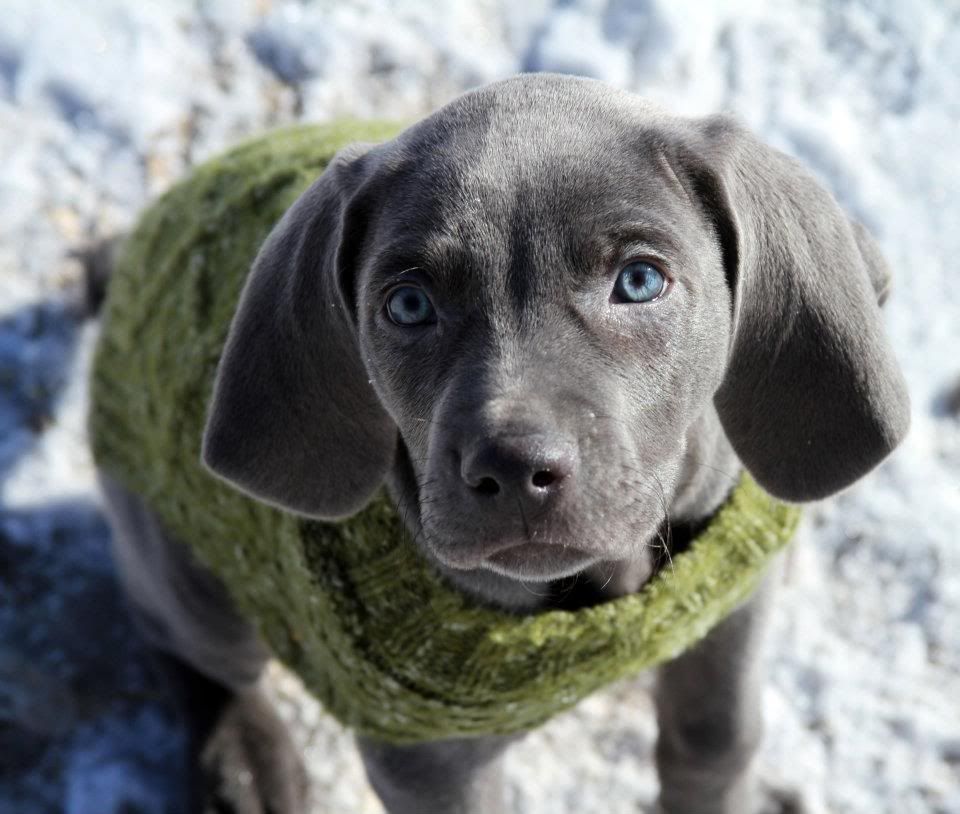 All Tuckered Out From The Cold.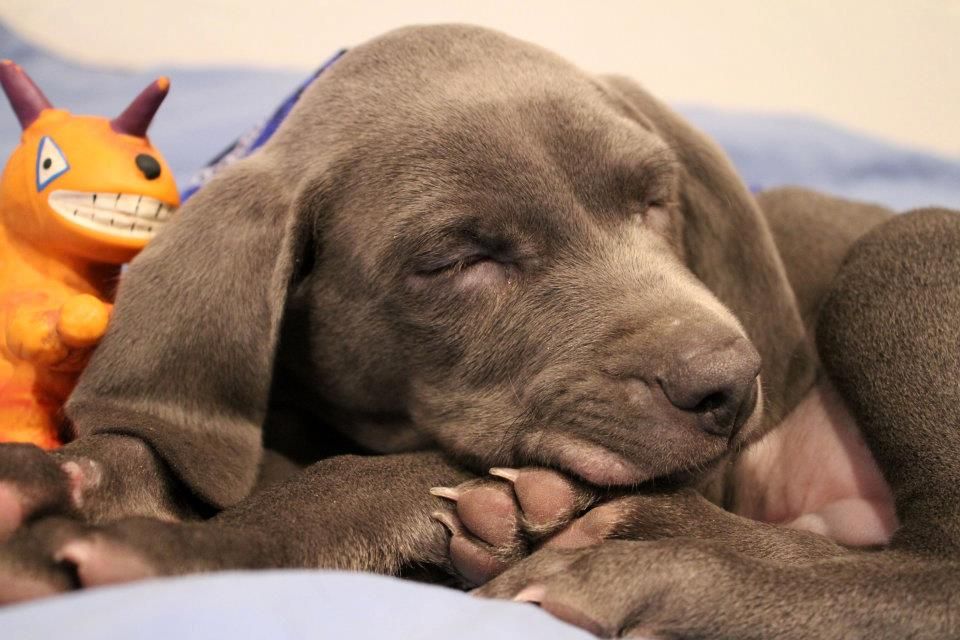 Back Outside In The Cold Evening Light.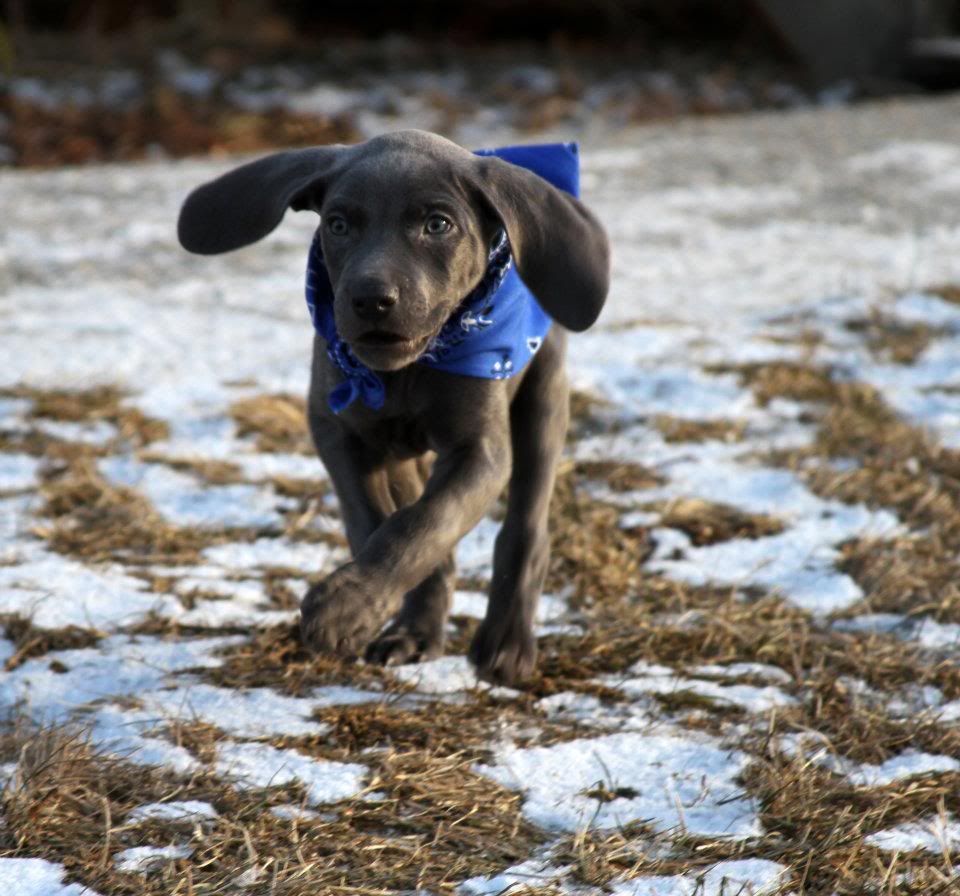 Having Him Sit And Stay Is Like Asking For A Miracle!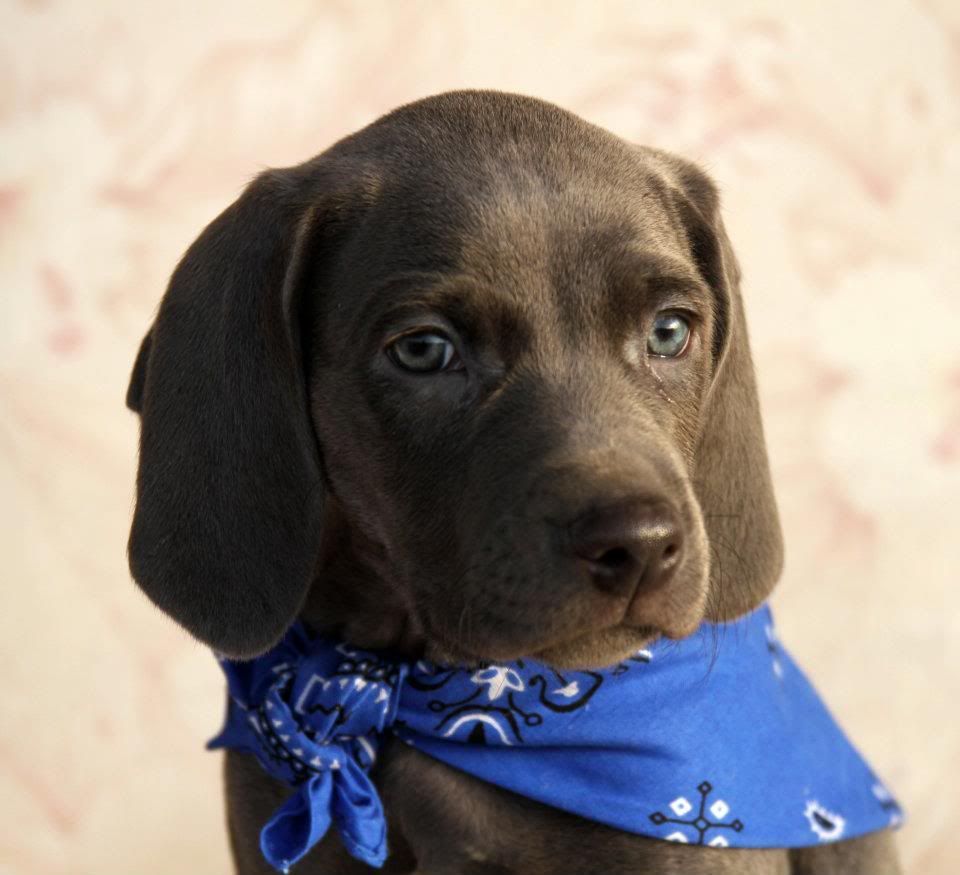 Wanting To Be Picked Up From The Cold.
*MELTS* How huggable and smoochable is that
I am in LOVE!! I have always been obsessed with these dogs since I saw a neighbor had one when I was younger.. He's adorable and will be very handsome when he grows up! So jealous :)
I am assuming from the name that you hunt them? Nice looking pup!
---
I DON'T LEAD 'EM AND FEED 'EM, I RIDE 'EM AND SLIDE 'EM.
Adorable baby. YOu are one heck of a photographer!
how come his eyes are blue in the first couple pics and like brownish in the last few?
Awwwwwwwww!!!! I want! D:
Posted via Mobile Device
Thank you.

redape49, his eyes are blue. Though because of the light source being what it was (cold=blue tint) it changes the color of the photo exposure. That's also why he looks more brown in the last four pictures. It all has to do with exposure of the picture and the light source available.
Very nice pics, I can imagine how hard it was to get such great pics of a wiggly little pup!
Posted via Mobile Device
Bumping Luger in case anyone missed him