6 month old with hoof problem with pictures
---
Bailey is a registered APHA buckskin baby. She is 6 months old. I have three other horses and have had horses off and on all my life. While working with Bailey today, I noticed these marks on her hooves. She has never been shod (obviously) and when I look at the bottom of her feet, I cannot find any injuries or damage to the soles of her feet. Most of the marks look like red "pokes" for lack of a better term. In one of these spots the hoof has broken off. I have read about abscesses but I have been very lucky throughout my horse owning career and never had a horse with hoof problems. Could these be abscessed areas? If so, is it common for such a young horse to get them? And is it something that she will continue to have throughout her life?
These markings are on both of her front feet but only one has the broken area. And it doesn't matter what it is or how long she will have to deal with it, I just want to know what it is and how to help her.
Thanks everyone in advance!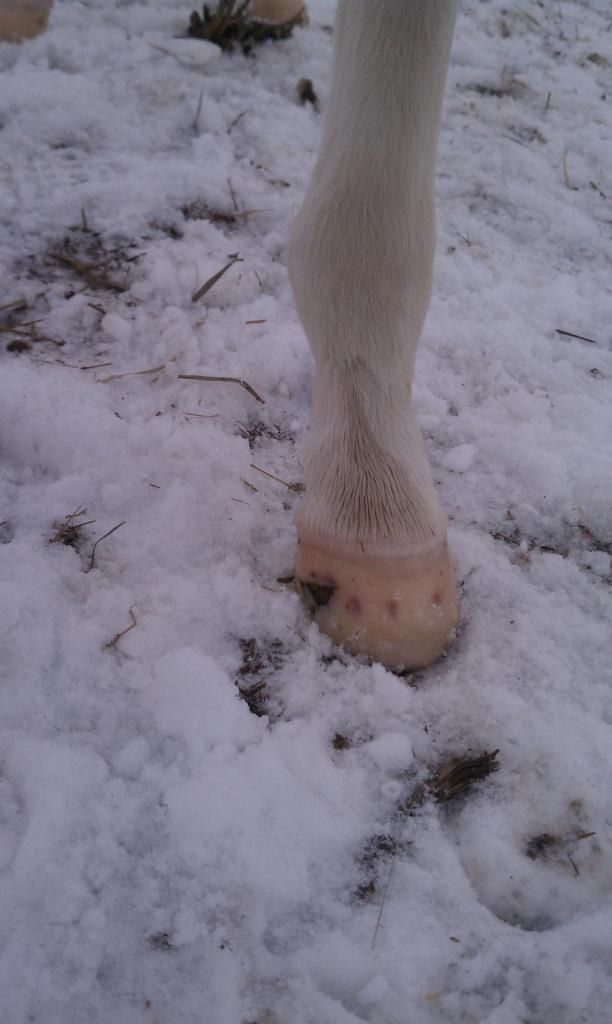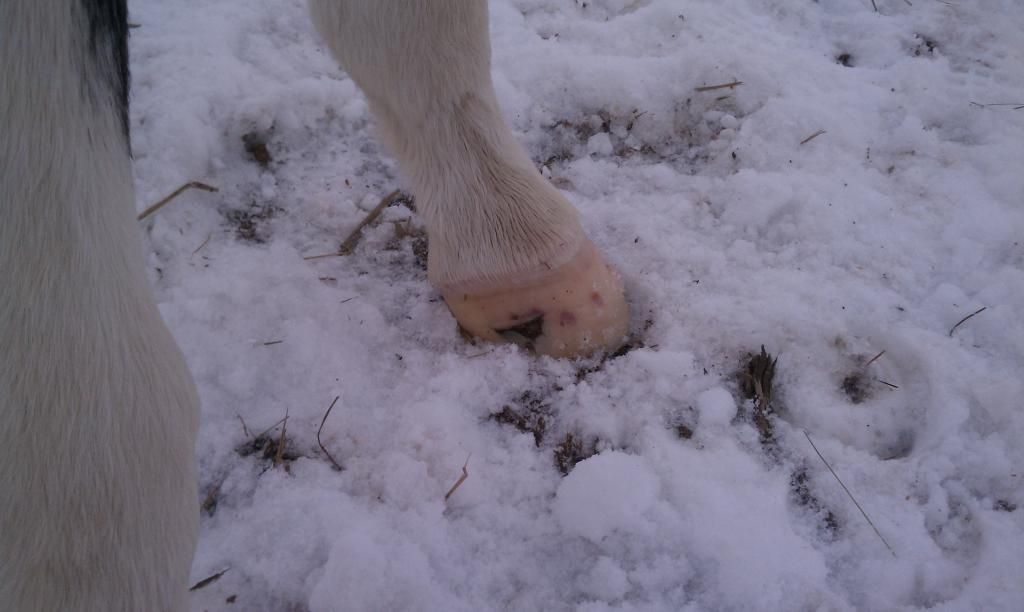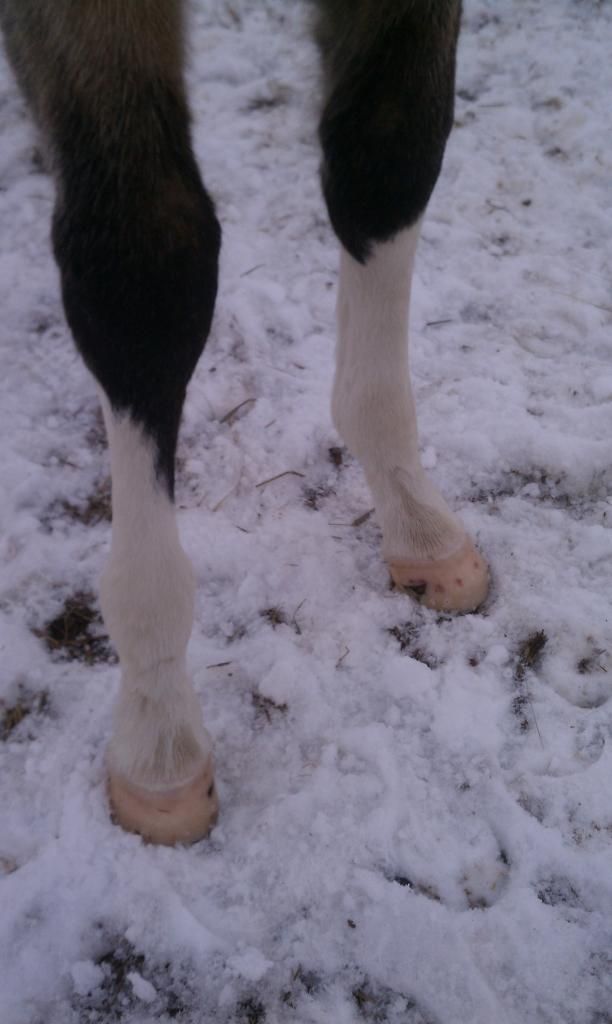 Is it just the one front and is she showing lameness on that side??
There is a spot on her right front hoof also. She does not show any lameness at all. No heat in the foot or leg and the bottoms of her feet look very good also. They are white however. I've not had a horse with completely white feet before so I am wondering if that has something to do with it?

Thanks for your reply!
I know you have said that only one hoof has the area where hoof is missing, but it certainly looks like a very similar darkened area is present on the other hoof as well....can you provide a more detailed/close-up shot of that hoof as you have with the first one?
She isn't very cooperative
she's never been handled much and I've only had her a few days. But here is picture of her other hoof.
I will try the farrier board. My husband has always trimmed/shod our horses as well as the ranch horses. He says there isn't anything wrong....but he is a rancher born and bred. Bailey is my horse not a ranch horse....if that makes sense lol. She and my other two horses get babied more than the ranch stock. Hubby says I just have to have something to worry about.

Thanks! :)
Gotta love nice snow cleaned feet! Hopefully Loosie will give input here-----I will be interested to see what comes of this!
---
Signature undergoing edits. Please standby.......
Whatever it is, Its old and growing out. The holes appear to be abscess exit areas growing out from the coronet down just like they should. They could also be related to some injury tho as the red marks are bruising. Hard to say since you say you have only had her a few days I believe and we cant really tell how the black cut is made from these shots. But it does appear to be exit wounds from abscesses to me at this point.

The best thing you can do is keep her trimmed often so there is no overgrowth to damage the crack (babies should be looked at and re-balanced once a month during the first year since they are growing quickly, the feet are spreading fast and often get long toed and under run from not moving enough and joints are jello)

And Id also clean the holes and treat them with something make to kill fungus and yeast till it trims out. Id just scrub the holes clean with Dawn and then maybe apply some thrushbuster if I thought it was warranted and keep an eye till it was grown out.
---
Married to my One! 10-11-13 Steampunk style:)
Thanks everyone.
I'm glad to know it's probably an old wound and not something that has happened since I got her. I will clean it up and keep some meds on it.