I'll send you a message when I get home, but here is a horse I've just started working on with similar feet.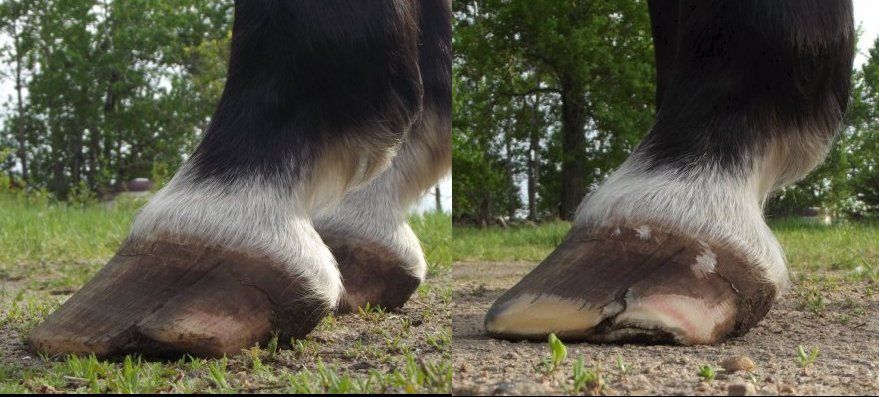 I'm gonna let someone with WAY more experience than me give you some pointers.
New Page 11
But I do want to add a quote from that page.
The "magic bullets" for growing out most wall cracks are simply a well shaped "Mustang Roll" (bevel or chamfer around the perimeter of the outer wall) and enough time to grow them out.


I recall Pete saying in one of his dvd's that if everyone would keep a tight mustang roll and proper heel height on their horses he wouldn't have enough business to keep is day job.
I hope it works out for you, I would like to see this as a success story.
My tip would be to keep on top of the trims. Don't let those flares go too long without being rolled back. If it were me I would keep up the roll weekly.
---
Truth passes through three stages. First it is ridiculed. Second it is violently opposed. Third it is accepted as self evident.