hi/low or club foot story
---
Here's the history:
-3 yr old - went lame, determined club foot
-experienced vet and farrier put wedge pad with frog support on low foot
-horse sound for 2 1/2 years but developed click in ankle on high foot, always had hitch in stride, and was not comfortable staying slow
-horse started to go lame when pulled out of stall but worked out of it in pasture or arena
-same vet diagnosed navicular changes, farrier switched to wedge show on both feet with filler pad cutting out area over frog to relieve pressure
- gelding was better but not 100%
- moved to new area, new vet and farrier switched to new balance shoes setting the low foot back and the high foot forward a bit trying to balance things out
- horse went lame to the point where compensating in the back
- vet injected hocks and ankle
- gelding better but not 100%
-moved to new boarding barn, owners (apply breeders and showers) advised to try their farrier who has been successful with hi/low clubby horses
-consulted with new farrier
-diagnosis, horse is off in shoulders with way farriers have been shoeing up to this point
- he pointed out - low foot has high shoulder and high foot has low shoulder naturally to compensate, if you elevate the low foot and try to lower the high foot - it just causes the shoulders to be off
-shoe horse naturally the way his feet want to be and the shoulders will be more even - this made sense to me
-new farrier advised it would take 3 showings to fix, advised to do more straight work to build up muscles in shoulders
- first shoeing, horse looked better, felt off a while but after 3 weeks looked great and click in ankle was pretty much gone
- 2nd shoeing, still looking great and feeling the best it has in years while riding - no hitch in stride
- horse is also more relaxed and now able to go slowly for western pleasure

While researching this problem, so many vets recommend trying to even out the angles with wedges or the way the shoes are set. I have not come across anyone who has approached this the way my current farrier has - shoe the horse naturally the way he is. I spent thousands of dollars trying to fix the problem only to find out that a good farrier has the solution - for the cost of a regular shoeing.
---
Last edited by lbjason; 06-15-2012 at

06:51 AM

.
All the farriers and trimmers are going to ask for pictures and, what "grade" the club hoof is considered to be, before commenting
I have a horse with a Less-Than-Grade-One club hoof and he's never been anything more than trimmed naturally to keep him comfortable.
He's 18 and has been with me since he was 2-1/2. He has hooves like a goat and has been trail ridden barefoot 90% of his life; he wore shoes the other 10% when I knew I'd have him areas with a lot of rocks, shale, or he was in rivers that were full of glacier rock.
As he aged, Rusty developed the high shoulder/low shoulder but it's minimal and he's never been lame or sore. I did start to hear the good shoulder pop a couple years back, so I started him on Chondroitin/MSM and he's fine
No matter where I've lived, I have been fortunate to have farriers or trimmers who felt trimming this horse "natural" was the best thing for him.
Rusty is a Tennessee Walker who has that champagne-smooth running walk in spite of the minor club hoof and he's my toughest-climb-anything trail horse.
I will say, now that Rusty's older it is little more difficult to keep him balanced due to the slight difference in his shoulders.
I am fortunate to have an equine podiatrist in my county who is trimming another of my horses that foundered. I have cried and whined enough that he has agreed to trim the club hoof horse too and what a difference that has made for the better.
Frequent trims are important. Both these horses are on a 4-week schedule for now. That may change to five weeks if hoof growth slows down but I rarely get that lucky.
It is disheartening when a person puts all their faith in what vets and farriers tell them and it's not always the right answer --- all the while writing them big checks thinking you're doing the right thing
Quote:

-consulted with new farrier
-diagnosis, horse is off in shoulders with way farriers have been shoeing up to this point
- he pointed out - low foot has high shoulder and high foot has low shoulder naturally to compensate, if you elevate the low foot and try to lower the high foot - it just causes the shoulders to be off

The new farrier is correct. This is an important point when working with a unilateral club footed horse.
The clubbed limb will be
functionally shorter
than the low heeled limb. The reason is the deep digital musculotendonous 'contracture'.
The 'contracture' or shortened structure creates excess pull on the distal phalanx. The physiologic response of the horse is to grow compensatory heel length. As that caudal elevation exceeds 5 degrees palmar/plantar angle, circulation is reduced at the anterior aspect of the hoof creating the thin sole we see in these horses. Under pressure and per Wolff's law, we then see the lipping of the solar margin of the distal phalanx.
It's guess work to determine correct elevation, if any, to add to the correctly trimmed club hoof. That guess is better facilitated by examining balance through the shoulders.
A flat set of shoes provides protection of the sole and, if the club heel length is enough to balance through the shoulders. The risk is that the low foot then begins to distort in the d/p plane due excess pressure at the heels.
To remediate, I'll often apply a wedge on the low foot, then a smaller wedge value on the club foot. An example would be a #2 wedge on the low foot and a #1 on the clubbed foot. This allows me to remove additional heel from the club foot without compromising balance through the shoulder. It also serves to better align the phalangeal lever on the low foot, reducing forward running distortion.
Great exercise in bio-mechanics. Thanks for sharing!
Cheers,
Mark
Stick with the new farrier. I used to have a mare with a +4 club and she never took a lame step in her life. We never tried to adjust the angles, just trimmed her as she stood and let her be. She did have a very short stride on one side, made getting one diagonal very easy the other not so much. That was the worst part of her club, otherwise, she was the most sure footed horse I've ever ridden. We rode country that would make a mountain goat blush and she never pulled up lame.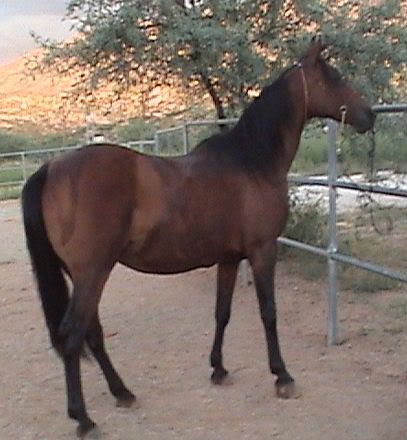 Look at that right fore, it's the worst I've seen and this little mare just kept on a goin. She never wore a shoe a day in her life, trimmed naturally and off we went.
Here's the kind of terrain we rode in: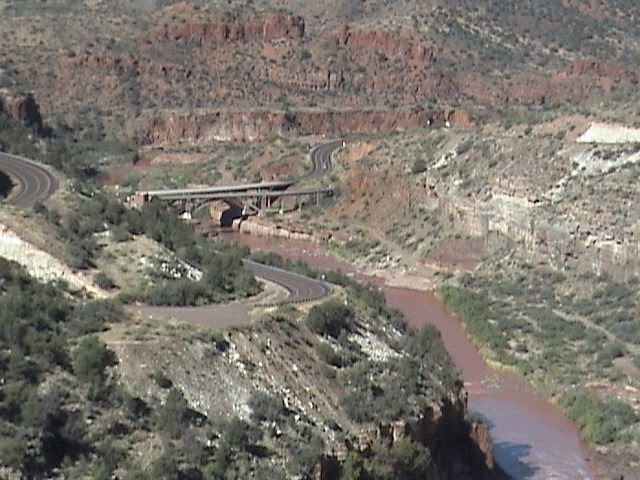 ---
Similar Threads
Thread
Thread Starter
Forum
Replies
Last Post
Club foot

thealabamaredhead

Horse Health

20

06-07-2011

10:16 PM

Club Foot?

armydogs

Horse Health

16

03-19-2011

01:33 PM

Club Foot

Piper182

Horse Training

13

06-26-2009

03:48 AM

Can a club foot cause lameness?

TheVelveteenPony

Horse Health

5

08-29-2008

06:40 PM

club foot

sempre_cantando

Horse Health

3

06-16-2008

04:27 PM