Hoof bruising?
---
I noticed the other day that one of my horses hooves has some purple and pink coloration on it and I was wonder if anyone could tell me what it might be. I've included a few pictures. Thanks :)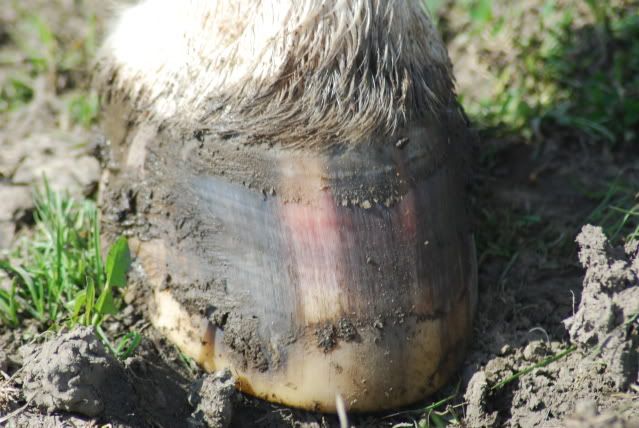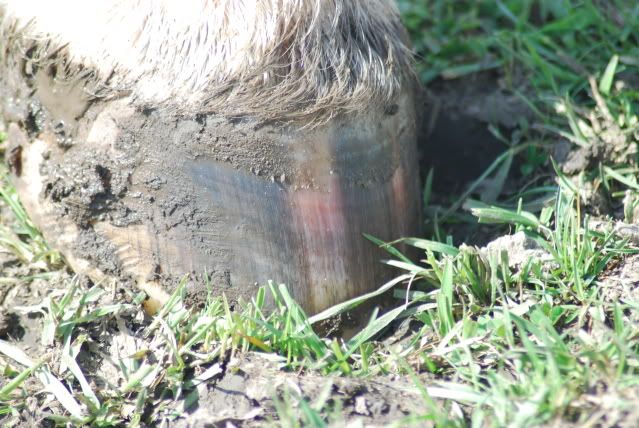 Ya, she might have whacked herself on something. I wouldn't worry about it. It doesn't look like an absess to me -- too horizontal, but let's see what others have to say.

Are her heels very tall or is just the way the photo was taken?
The way the photo was taken :) Its been muddy so the ground is drying uneven
Can you take a side view of the hoof please?
---
In riding, a horse's energy is like a river- guided by the banks but not stopped by them.