Front left: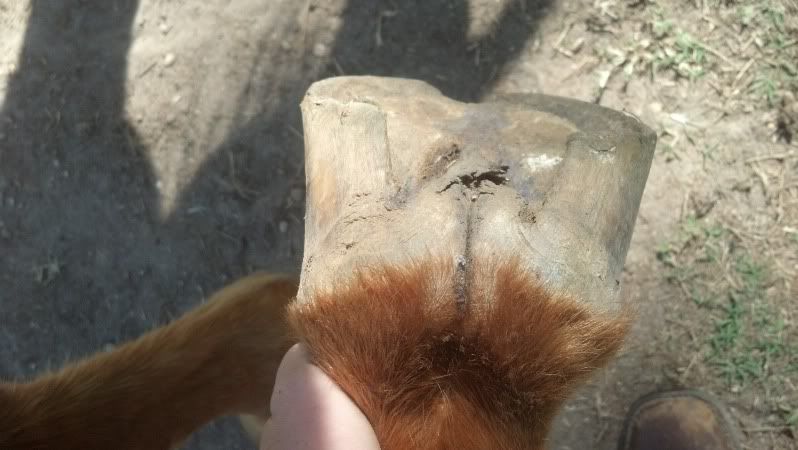 Posted via Mobile Device
It actually may not be that bad. The hoof wall is severely overgrown, and if trimmed back properly looks like the area affected might be a lot smaller than it looks. Those heels are very overgrown too Btw.
---
Ω Horses are a projection of peoples dreams Ω
Hind right: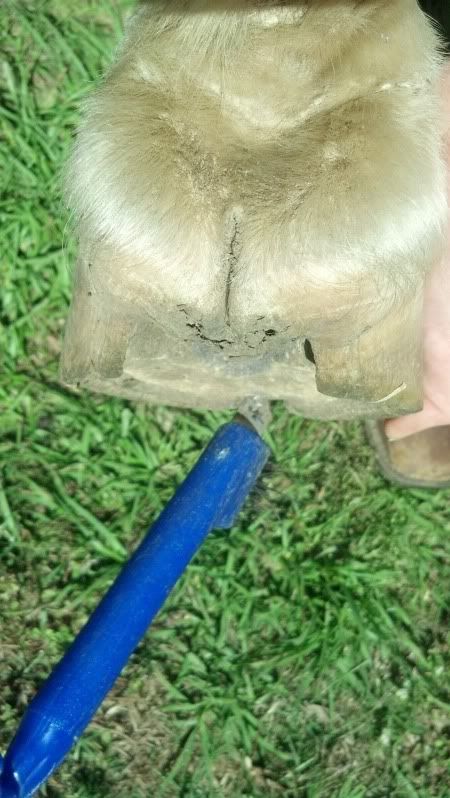 Posted via Mobile Device
Front right: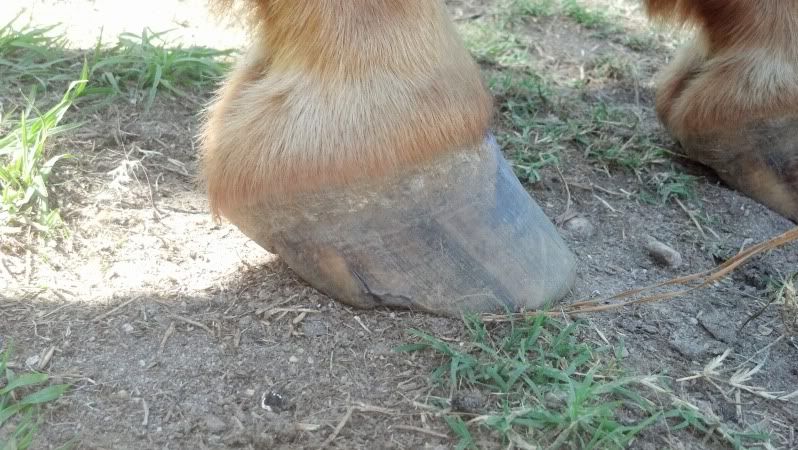 Posted via Mobile Device
Photobucket messes up the order of my pictures so here's a few miscellaneous ones.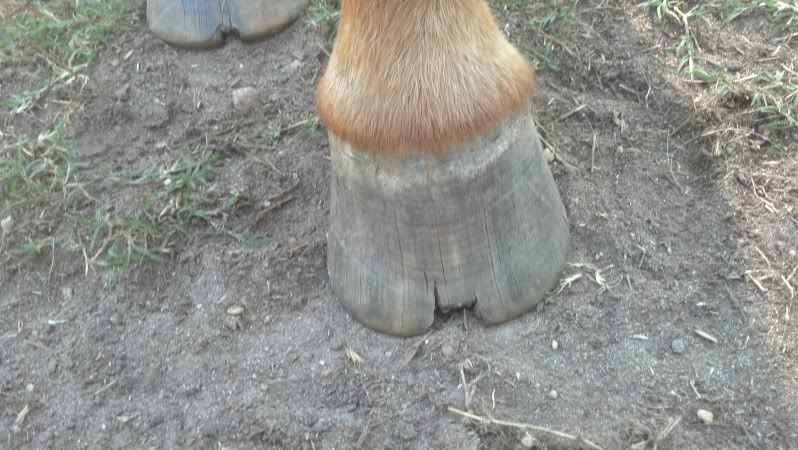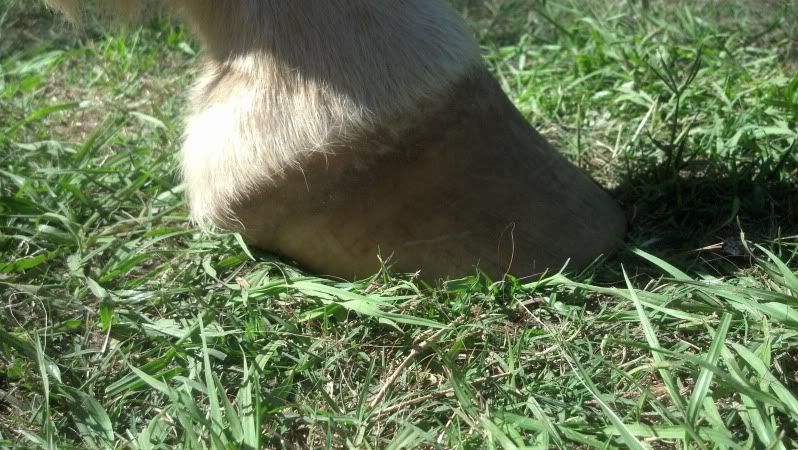 Posted via Mobile Device
I have already taken to this little horse. We have no idea what he is but he resembles my gelding, just different blaze and higher socks but his feet have obviously been SEVERELY neglected and he definitely deserves to at least walk comfortably!
Posted via Mobile Device
First thing first, get him well trimmed ASAP. What with the HEAP of excess hoof & how run forward they are, this is not helping & will also open the holes up quite a bit just with trimming, to allow you to treat more effectively. But while there is a heap of excess to remove & hopefully the majority of the infection is in that, it looks like it does go into the hoof quite deep, so I'd take this very seriously & treat it aggressively. BUT if the infection has got inside the hoof capsule, into live tissue, which I suspect, you also need to be careful about not using treatments that may damage that further.