I know I've written about this before, but I worked at a farm and they would occassionally breed an Arabian or Half Arabian. Anyway, there was this one Arab mare, who had been a broodie her whole life and never really emotionally weaned from her mom and was pretty much a bit of a spaz (and about 18 Years old). I spent many, many, many hours teaching her to be caught and handled and not be a complete spaz anymore and absolutely fell in love with her. When they decided to breed her to a palomino half Arab, I (silly as it sounds) asked her to make me a buckskin filly (she was bay, well, prolly brown so I knew it was genetically possible). I told her I'd give her all sorts of treats everyday if she would make me my buckskin filly. At this point I wouldn't have been able to keep her because I was paying my way through some college but, I still put in a special order.
Later, Sophie coliced really badly, had to go to the hospital and all that and some vet tech (the vet didn't even look) did an ultrasound and said that she'd lost the baby so she could get some drugs that a preggo mare isn't suppsed to have. (I guess I prolly need to figure out what they were!) Sophie recovered without surgery and continued to grow and grow. Finally, the day I got home from a weeklong trip, she gave birth to....a buckskin filly! That's my Tinkerbell! Anyway, they later had to shut down their farm in a hurry(not at all due to the care of the horses) and Sophie was sold but the lady that bought her could only keep Tink until she was weaned. The owners ended up taking her to auction as a weanling and I was devastated. A year later I found an ad on craigslist for a bucksin 3/4 arab filly that showed a remarkable resemblance to my special ordered girl! I still couldn't afford to keep her but I arranged with a friend for me to buy Tink, give her to the friend and if/when she couldn't keep Tink anymore, she'd give her back. Well, that time came about a year ago. Not ideal timing since I'm in Alaska on an island but I will do everything I can to keep her with people I trust and keep her getting an education until I can move her close to us. But she is my special girl, I'm not sure if she chose me or I chose her though.
Neither of us picked the other, but we had a connection that my trainer spotted, and she manoeuvred us together!

I first met Fitzroy when I was 9 years old and he was 3. I was only learning to ride, but even then his cheeky, attention-seeking nature made me like him - I use to give him handfuls of grass when he was stabled, and go and stroke him when I was going past to get my lessons horse. He was bred by my trainer, and she rode him for a few years, and deciding they didn't click, she tried her older pupils on him. He was a real gentleman to ride but he could be tricky in that he liked to do things his own way, and couldn;t be pushed. Therefore, he never found his 'person'.

I rode him in one of my lessons for the first time at 13 years old, when he was 8. I really liked riding him, but at 16.2hh with big paces we was still too big for me, and we didn't quite fit. I rode him a few times in various lessons over the next three years but not regularly. He was however a favourite of mine and I still have photos I took of us then!

He got sold when I was 16 to a girl on the yard who got on with him quite well, but they had lots of problems and never really got on once they left. Six months after he left, I got my first horse, who I loved to bits, and who taught me a helluva lot, but whom I sold before I went to uni.

At age 19, two years into my course, I got told by my instructor that Fitz, now 14, was going free to a good home - he had an undeserved reputation in the area due to his previous owner struggling to manage him, so when she was leaving for uni she couldn;t sell him. My instructor, knowing how well we had always gotten on, and hearing me say, without thinking, that 'I'd always loved that horse', turned round and said that she would have him as a working livery at her yard if I wanted to get him. Suddenly, despite being a student and having no money, and travelling to and from uni three times a year, I was able to get another horse - and not only another horse but my heart horse.

We've had a fantastic year and a half together, and not only has he taught me lots and improved my confidence no end, but he has gone better under saddle and to handle on the ground than ever in his life (and my trainer ha known him for all of it!). Unfortunately, he was put to sleep on Monday, after really hurting his back rescuing us both from quicksand a couple months ago and never coming back from it. However, I have so many good memories of him, and our whole time together has seemed a bit like we were always meant to be together! He was such a lovely boy, and he made it perfectly clear he love due as much as I loved him! Every time I came home from uni, he would act like a three year old for a week, and every time I left my sister told me he would sulk for two! My heart horse.
I didn't choose her, and she didn't choose me. She was here on the property when I moved in. Someone had left her behind. She had been on her own for a year or so.

We didn't trust each other in the beginning. I got her fixed up, we started to bond.
6 months of rehabbing her post founder feets, we did a test ride.
She was perfect.
She's young and beautifully trained.
We ride 4-5xs a week.
She takes me anywhere I ask.
Today, she took me to vote.
She's the best horse I've ever owned.
Teen Forum Moderator
Join Date: Dec 2010
Location: South East Texas
Posts: 7,157
• Horses:
2
You know, its so mixed up that I really can't tell. I think though, that we chose eachother. I merely chose her before she chose me ;)
I'm one of those stories that worked out that should have gone horrifically wrong. I was about twelve years old, she was a 6 month old untouched until that month, ugly, wormy, slipper fotted, MEAN little spitfire of a miniature horse. Her hair was matted and she had a suckling halter on that had grown into her face. She had already been ruined by some 'cowboy' that decided to train her quickly and lay her down, and had every bad habit in the book. She lunged at people with bared teeth, kicked, bit, ran people over- you name it, she did it. I dont even know why the BO let me mess with her. I had almost zero horse experience, was young and naive, and this was a dangerous animal that even the boys didnt want to mess with.
But when I saw her in that pen, being unloaded from the back of someone's SUV into a tiny corral all by herself- I just
knew
that she was meant to be mine. However, she wasn't convinced. Her only experience with humans was pain, and she wasn't going to trust a funny looking, friendless little girl easily. Still, I was convinced that I was going to get through to her. And I did.
It took months to be able to touch her without her blowing up into a torrent of teeth and legs, and I have scars from bites that she gave me. It took over a year for me to be able to treat her like a half way sane animal. She only trusted me. She would still lunge at any person, particularely men- who got near her, and she had to be sedated just to trim her feet because only I could pick them up. I think she was afraid someone would flip her again.
I am the first to admit that I have no idea how or why she put up with all of my rookie mistakes. I made my share of them, and many were dangerous. I had no trainer, I had no guide to help with with her. It was just us. I've spent the last year or so WITH a trainer, undoing the mistakes that I made with her at the beginning, but she has been so forgiving. I am now 16, almost 17. She is 4 1/2. We still have our bad days when I feel like she might be too much for me, but we have a bond that makes me KNOW that she is my heart horse, and she always will be. After all, I am thoroughly convinced that she is what saved me from my self-contempt, loneliness, and lack of purpose. Taking her on and learning to communicate her is the best thing I've ever done. I would never tell someone to do what I did, I realize that I am extremely lucky. However, our story has a happy ending. She is now
mostly
(she has her days and thus is not kid friendly) people friendly, comes to meet me in her pasture, is trained to drive, and will always have a special place in my life. I bought her two months ago after many years of desperately wanting to, and I don't plan on ever letting her go :)
her transformation: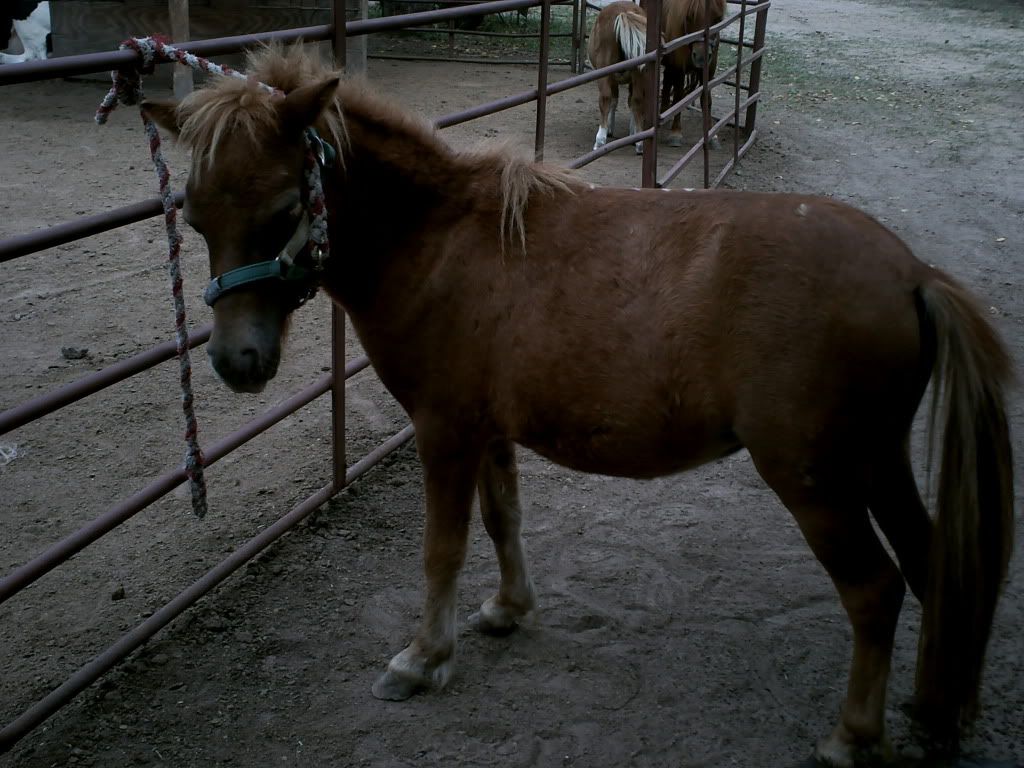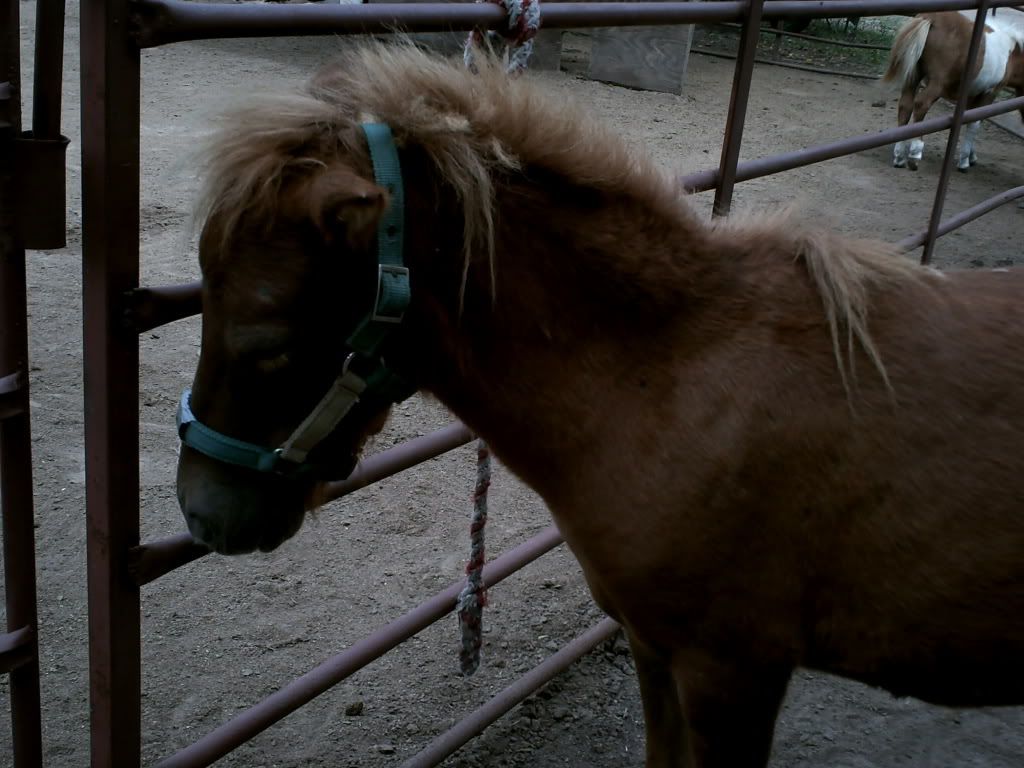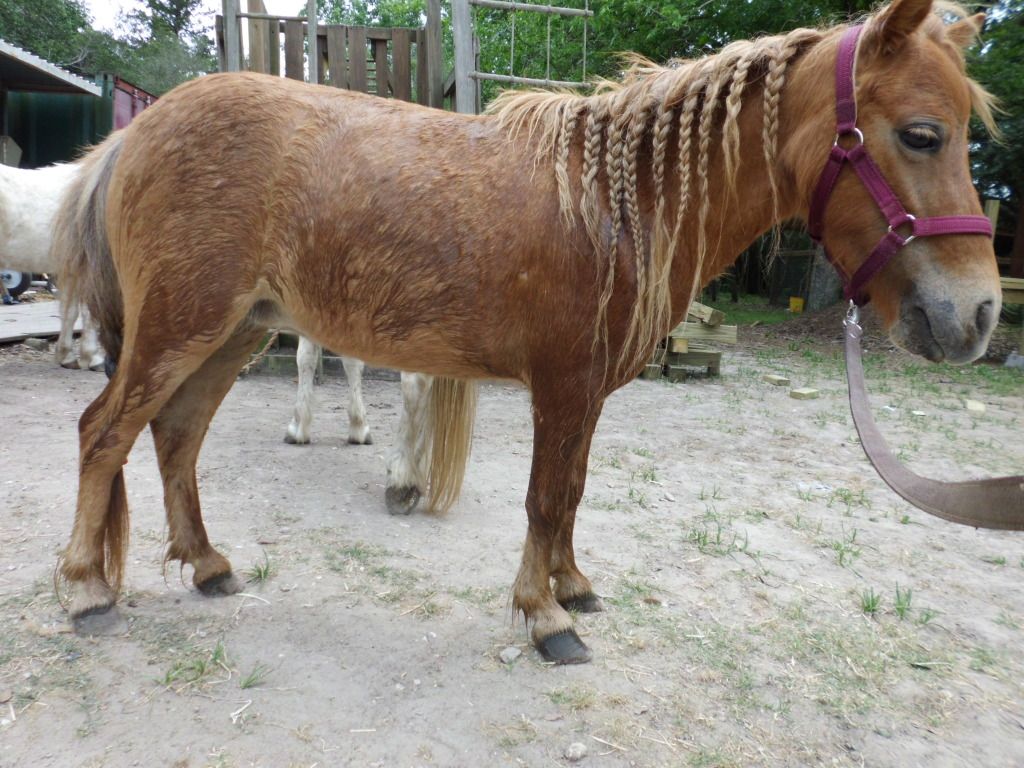 to now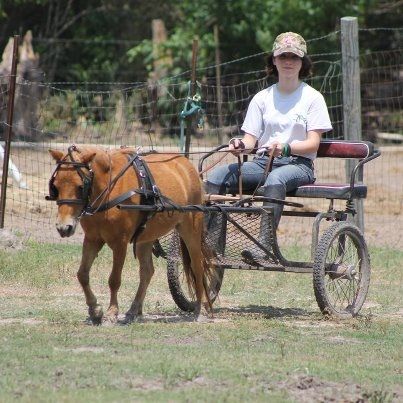 ---
Everyone in your life is meant to
be in your journey, but not all of
them are meant to stay till the end.
This is such an awesome thread! Hope it's not too late to add my & Shamrock's story! :)

I've wanted a horse for years, it had been the one thing at the top of every Christmas/birthday list I can remember. I would spend hours looking at horses online and multiple attempts trying to convince my dad to buy me one.

I was graduating from high school & anticipating moving to college. As always, I was looking around online for horses when I found an ad on Craigslist (I know, CL has a horrible reputation on this forum, but oh well) for a buckskin gelding. Buckskin was my favorite color for a horse, and he was GORGEOUS, I watched videos of him being worked in the round pen millions of times. I knew I had to have him, or at least look at him. I convinced my dad to get me a horse for my graduation present instead of a car, with the agreement that I would move him down to school with me and work off his board. So, I contacted Buck's owner and made plans to go see him. I got there and it was obvious he was smaller than I needed, was very spooky, & when I tried to get on him, he took off and I almost fell on the ground (his owner caught me though). Despite all the signs, I still wanted him, but would have to make arrangements to get a trailer up to get him the next day or else he would be sold to someone else. I was in a panic trying to get a trailer, and I talked to my trainer about it. We talked and she told me that she didn't think it'd be a good idea to get Buck. So, I had to let him go.

After being convinced (even thought I really knew) that Buck wasn't the horse for me, though he was my favorite color for a horse, I was on the search again. I looked at a few horses online, contacted the owners, but was severely limited due to my measly $500 price range. I seriously considered rescuing a OTTB, but they were located 3 and a half hours away, so I didn't get to go look at them. Then I saw Shamrock's ad on Craigslist. It was titled, "BIG BAY QUARTER HORSE GELDING". The ad said he was 6 years old & big, but had little more details. I called his owner, but hung up being less than convinced. I finally decided to arrange to go see him, so my dad, sister, & I went. His owner was an older gentleman, a little rough around the edges, but very kind once you got to talking. We got Shamrock and I looked him over, lead him around, attempted to trot him (he was a bit on the lazy side), I never even saddled him or rode him, but resulted in just standing with him and talking to his owner. Come to find out, he hadn't been ridden in over a year, and hadn't had coggins done or recent shots. As you all know (& my trainer as well, she thought I was crazy), this is a big no no in the horse world. But while standing there with him, petting him, I felt a connection. He often would wrap his neck around me, as if he was giving me a hug, and my heart melted. I knew I was taking a risk, but I was in love. I ended up putting down a $100 deposit on him that day for his owner to hold him for me, take his ad down & show him to no one else. We even paid for his coggins to be done. I anxiously waited for the results to come back & when I got a clear coggins test in the mail, I was thrilled. The next week, I brought him home.

We had a rough start, he didn't seem to know simple cues and didn't seem to want to do anything (but after being in pasture for over a year, I guess I wouldn't want to go work either). I basically had to start from scratch, but he turned out to be a fast learner once we got him started. I was discouraged most of the time, but kept at it, and I'm so glad I did. Now, I wouldn't trade this guy for anything in the entire world. We were definitely meant to be together. <3
I was instantly drawn to my now deceased gelding when I took a friend to look at him. She bo't him but within a year she had to sell him and phone me begging to buy him. We had a lot of things to figure out and wound up with an incredible relationship. When he was in his late 20's I acquired another, sight unseen. Took a long time to feel connected. Possibly because I'd had to put the old boy down and the mourning phase that accompanied it. The next horse, again sight unseen, but I was immediately drawn to him. Boy, has he taught me a lot when I thought I was teaching him.
Subbing. I love hearing all of these. <3
---
sing out, sing out !
( things are only getting better )
I picked him but he picked her :) This is right after we got him...the bond has only gotten stronger
My daughter and her horse Cheveyo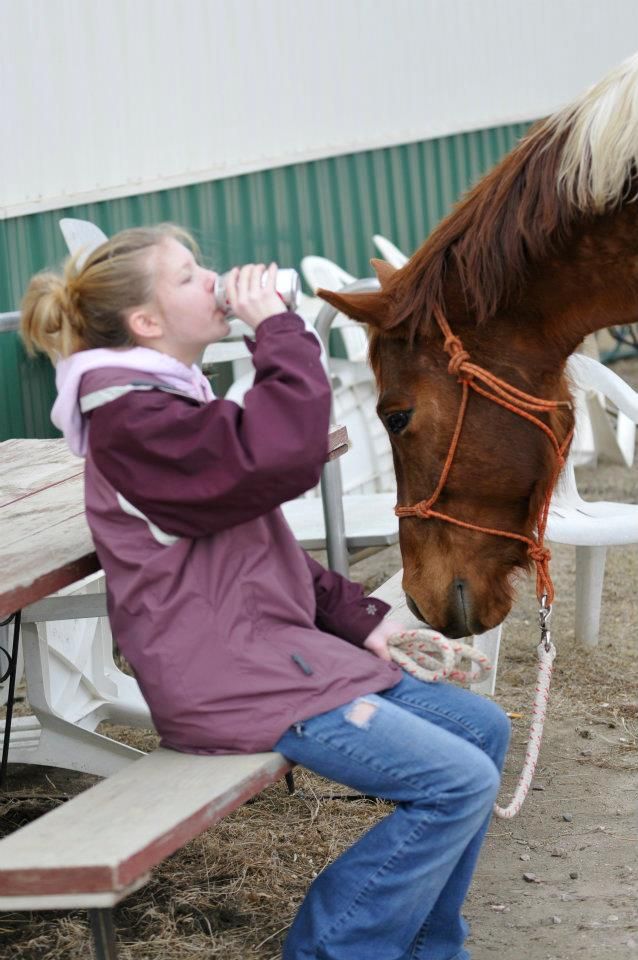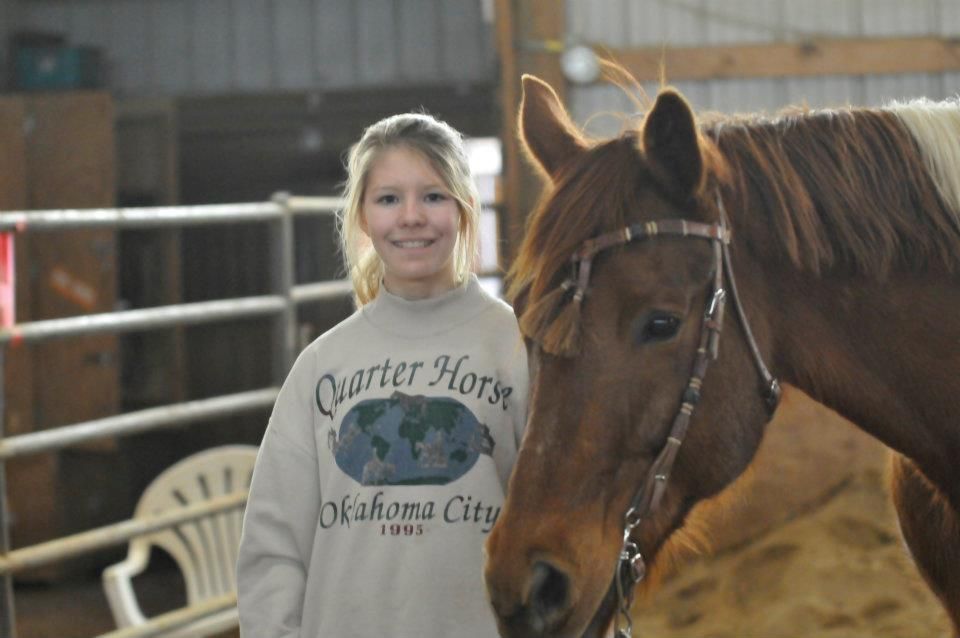 And after 7 months together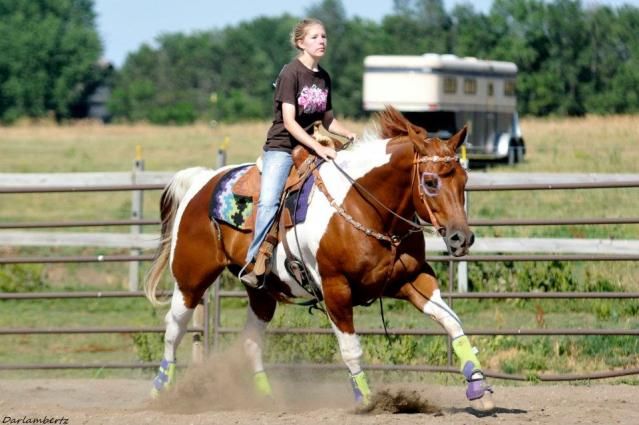 Have you noticed that your heart horse hugs or displays affection for all the members of your family, and not so much for others? Ed hugged my 88 year old non horsey mother the first time she went out to meet him. I was so surprised...he just hung out there with his head on her shoulder. And she had no treats on her...
How do they know? He did the same thing with my husband. So cute!
I believe my new little mare, Willow, and I chose one another. It wasn't one-sided, in my opinion. But, I definitely think it was fate. Four days before she was set to arrive, the dog that I have had since I was six years old passed away, with only a day's notice that she was even sick. I won't get into the details, but it was absolutely terrible--keep in mind, this was only a week ago. For the days following I was terribly distraught, and the only thing keeping me away from being gloomy was the thought that there would be an addition to the family, in two days. Surely, she wouldn't want her new owner to be depressed and in bad health, right? So, I made an effort to feel better. When Willow finally arrived, she was as sweet as I had expected--she greeted me with a nuzzle, and has been flawless ever since. Since I've had her, she's nickered to me every morning I go up to the barn, and all of her attention is constantly on me, no matter how many horses file into the tack-up area. She's already so trusting, and is definitely what I needed. She came at an amazing time, that's for sure.
---
sing out, sing out !
( things are only getting better )