Any and all of you talented Photoshoppers
---
First of all, I feel a little embarassed asking something like this at my age, but, I can't help it!
I took this pic of my horses yesterday and just love that I got them all running.
Would any of you be able to do something fun with it?
Make them closer together for one.
I would love a background including the ocean or the Teton Mtns if possible.
I would love any other ideas as well.
Thanks.
Oooh! I'll do something! Just gimme a day. That's a very pretty picture =)
---
Last edited by darkrapidash; 06-28-2009 at

09:37 AM

.
Here's one version... I'm working on getting a beach background, but I'm having trouble getting a picture that I can use in any way. Until then,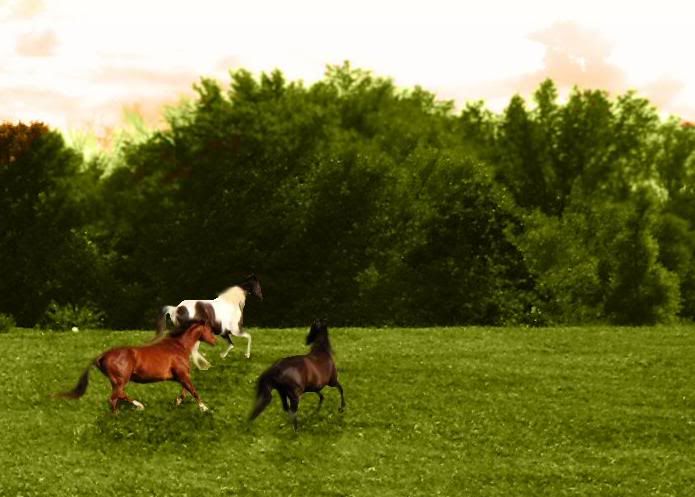 Hope you like it!!
Purdy good!

I thought it would be hard to find the backgrounds I like since the horses are kind of small.

Thanks, at least now they look like they like each other, LOL!