any cartoonists out there ?
---
So I saw a thread and (I forgot her name) made these really awesome cartoons of our horses !
but it was closed down for some reason ! :( so if there's ANY cartoonist out there please show us your work !
Posted via Mobile Device
I kinda am XD
Not really, but kinda. I'm still trying to find my style. As of right now, I do more chibi than anything else (it's fun and cute!)
(My style has changed since both those were made)
I am! I cant take requests now and my art that I have on here is limited (Do I ever have time for anything anymore?!) But here is a couple things: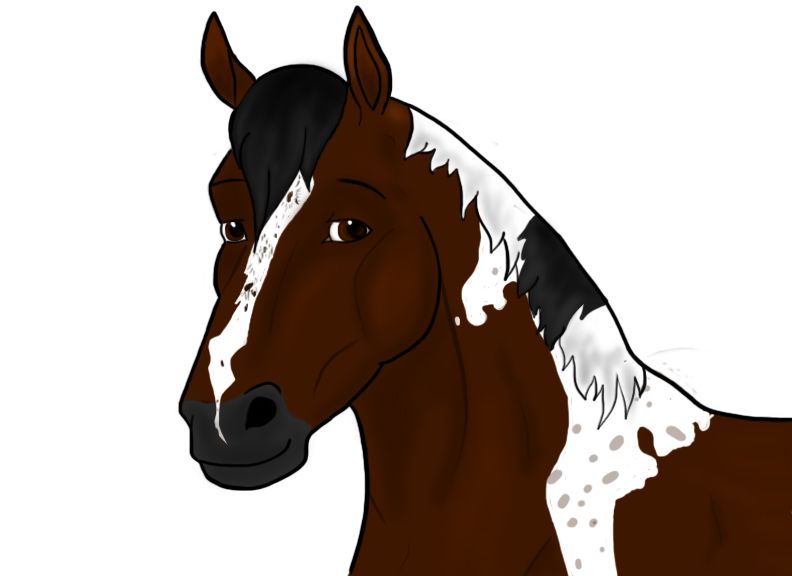 I'm a part time cartoonist. I mostly do portraits, but I've done a few of my horses as cartoons.

First one is Dreamer, my friends Friesan/ appy. Second is my horse, Soco. And the grey is Molly, I pony work with frequently.
I don't know if I would call my usual style cartoonist, but I can definatley do that style if its what I'm trying for. I'll work on one and post it but for now here are some of my usual pieces.
buck.jpg
hackney.jpg
Simple.jpg
Running.jpg
---
Falling Maples Homestead
www.fallingmaples.wix.com
they're really good. I can do cartoons, but unfortunately i haven't any pics at the minute...
Cartoon update . . . thought I'd put this up here as well.

This is from riding Dreamer out along the river near our stables. She came across a discarded cushion and was fascinated. She tried to pick it up and bring it home, but my horse (I was riding a friend's pony, my sister was on Dreamer) nearly had a heart attack when she picked it up. Lol, poor pony.