Arabian Horse Art !!
---
Hi,
Great art guys, so much talent..
I loove arabians, so when i draw horses it is mostly of them..lol.
Here is a few pieces ive done, hope you like them.
darkangel.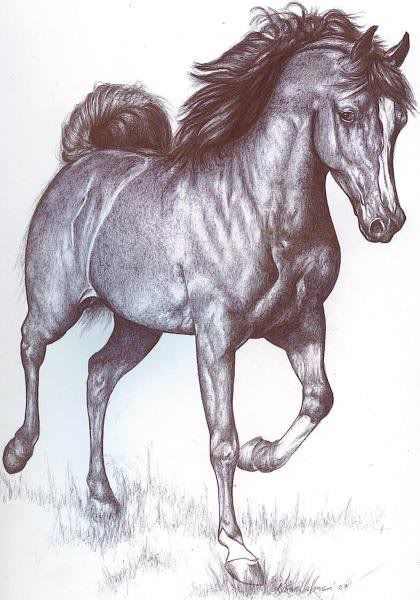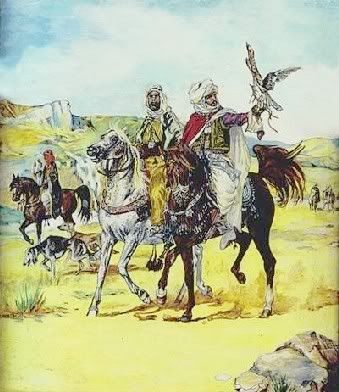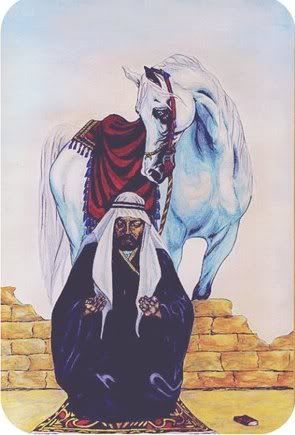 [/img]
those are amazing! do you draw them on the computer or free hand?
Freehand. I cant draw on the computer, have tried but using a mouse is not the same as using a pencil or a brush..lol.
i know what you mean. I can't draw a straight line if my life depended on it.

They are surely amazing! Do you have any more?
Heres two head portraits that are done in lead pencil..
And one im working on at the moment.. still have aways to go but its getting there..lol.
Im glad you like them.. I can draw other things but seeing as though this is a horse forum i thought i would just show my arabian pieces.
Drawing keeps me sane, i would go crazy if i didnt have it to keep me occupied.
all of those are beautiful! How long does it take you to complete one?

Do you draw other horse breeds?
It really depends on the picture as to how long it takes to complete.
I am not the fastest drawer out there i must admit and being a perfectionist doesnt help..lol.

I dont think there is one picture ive done that i can actually say i like and thats probably why a lot of my stuff is unfinished, i give up trying to get them right.

I can draw other horses, although i havent done so in a long time. Its just that i havent had the need to really, i only draw for myself and i love arabians so much it seems to be always those that i draw..lol.

I used to own an Appy years ago, his name was Khemosabi, his sire was American i believe. I would of loved to of drawn him but i cant find any photos of him. He was beautiful and he taught me so much. He really was the best horse and he was my friend, i miss him.
i can understand being a perfectionist and not liking your drawings, i'm the same way. I'll draw it out, and to me it looks like poo, but other people love it.

My app is teaching me a lot. I've only had her for a year and has taught me so much about riding and owning and everything else that i never knew before.
Good god. Those are quite awesome.
Those are some sweet drawings 8) you got talent thats for sure