art journal
---
Well I finally got around to drawing again. Its been a few years since I've done more than a doodle every now and then but since I'm now working somewhere that I literally sit in a room doing nothing for 6 and a half hours I have a lot of free time! Sorry for the terrible quality pictures I only have a cell currently for a camera. I only noticed after I took a pic of the portrait one that the eye is too high, too bad I like to draw with pens :S. May do some more on that one. Please critique I'd like to get better
Posted via Mobile Device
Back ends too big for the front on the rearing one argh
Looking good! I love the second one especially ;)
---
"If a horse fails to do something that is because he was not trained to do it. If a horse fails to do something properly that is because he was not trained properly."
www.wildestheartart.com
They look very nice. And props to you for drawing in pen. Scares me too much to try!
I really like the second one. And like you said, fix the hindquarters a lil bit and it's set. For the first one in addition to the eye I noticed that the nose should be a little bigger. This is actually a problem that I have. I do the entire drawing, finish, then come back the next day and can't figure out why it looks so...'off'. That's usually when I call my mom and ask her to take a look at it. First words usually are, the nose isn't big enough. I have to make it a point as I draw it out to concentrate on the nose.
But you pretty much critiqued yourself right on the dot. Look forward to seeing more!
---
The aim of art is to represent not the outward appearance of things, but their inward significance. ~Aristotle
www.brandisue.jimdo.com
What a nice critique by midwestern girl! I agree with her , though I like the first drawing better. The nostril is much too small, but the treatment of the ears and eyes is superb.
They are amazing drawings - love the softness of the eyes :)
If you ever want a good pic/pics to draw - let me know
You've been inspired by this guy like many, many other people, huh? This ol' stallion sure gets around. I remember attempting him once, too, though I'm pretty sure the evidence is long since destroyed!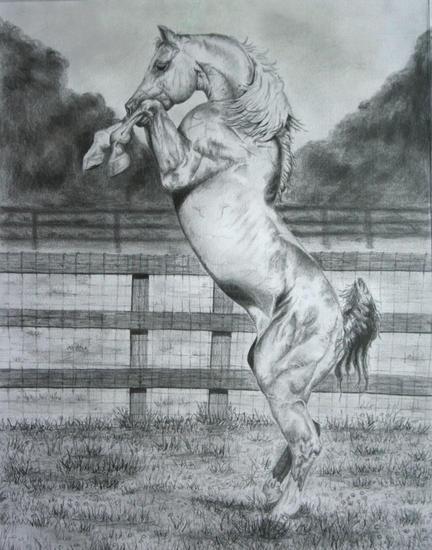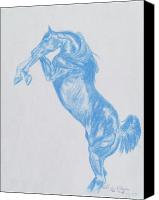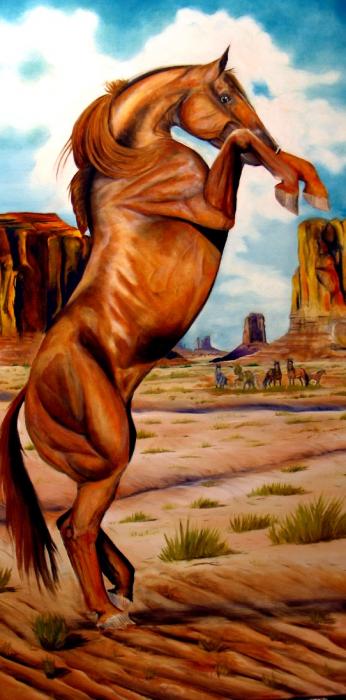 Bubba,

you sure have sharp eyes! Are these pieces of artwork yours? pretty darn nice.
Oh lawd no, not mine. Google. ;)
My attempt was in seventh grade, if I recall, and probably looked more like this:
Similar Threads
Thread
Thread Starter
Forum
Replies
Last Post
~ My Art Journal ~

peppyrox

Horse Artwork

64

05-10-2011

04:34 AM

- Art Journal -

KawaiiCharlie

Horse Artwork

2

02-17-2011

08:16 PM

My Art Journal

MyLittleHunter

Horse Artwork

13

02-06-2011

06:02 PM

My Art Journal

lilruffian

Horse Artwork

21

08-01-2010

08:46 PM

My Journal

horseoffire

Member Journals

9

01-05-2010

09:18 PM