A breyer custom, leopard appaloosa:)
---
Hi,
This is a breyer classic size foal that I customized to a leopard appaloosa filly named ''Paulette''
Some pictures:)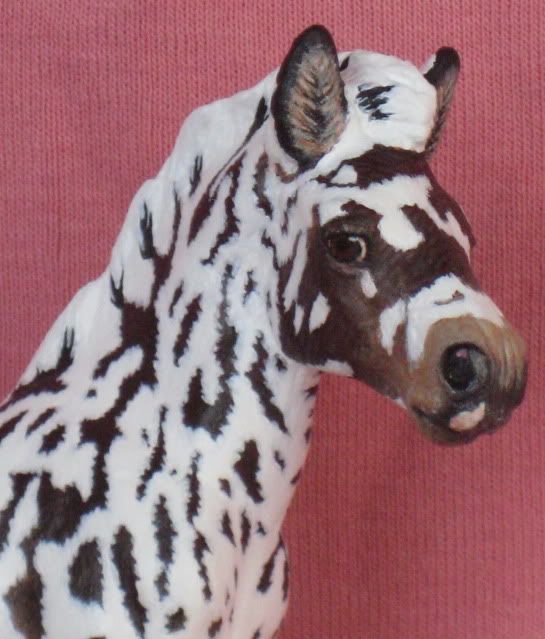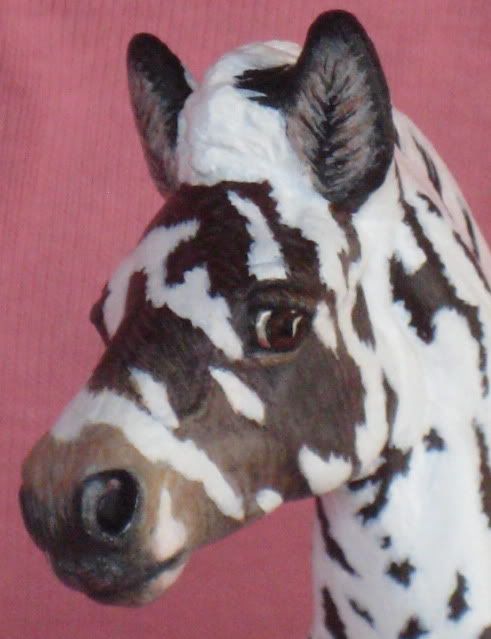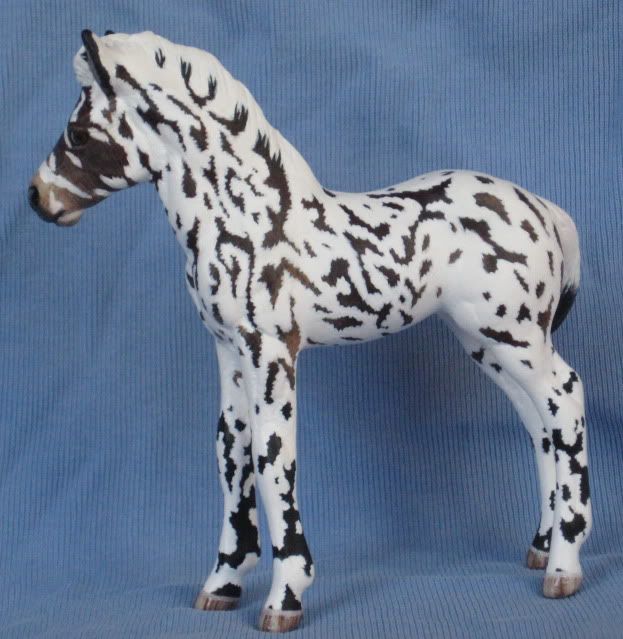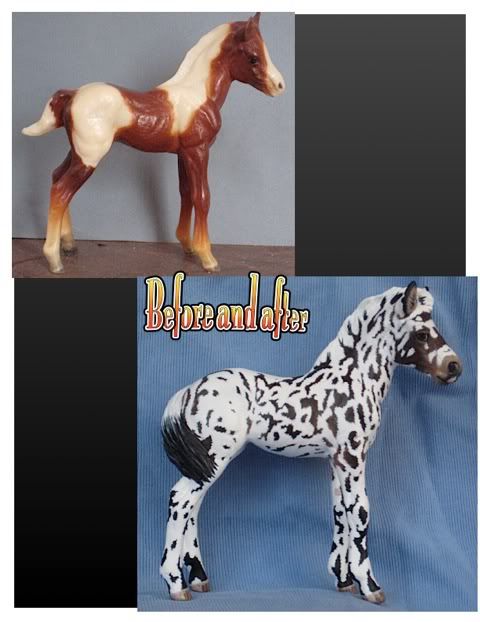 Wow!! Great work! The detail is just outstanding!!
fantastic work. i love it!
wow I love it

great job
---
Country Woman


Ver nicely done, love how the tail is moved as well.
---
Cross Country- The act of hurling yourself and your equine partner at a stationary object with poise and grace while attempting to survive...

Thanks! yes the spots are a bit unusual, this is the reference foal I used.
[A Knabstrupper]
do you do custom orders or just fun ones for yourself?
Yes I do take custom orders, mostly I sell on ebay though.
I'm not a terribly fast worker so I would just need a bit of time to do a commission.
:)