Can someone edit a picture for me?
---
I know this might be a bit of a longshot, and I might be in the wrong section, but could somebody photoshop a picture for me? I just randomly took a picture at the barn today and I'd like to switch the background (because there's a sneaky little mini peekabooing in the side).
Also, his feathers are kind of dirty and it would be cool if you could make them look white. ALSO, his butt is brown because it bleaches out before it sheds out to black, so if you could make that look black again that would be cool
I don't even know if that stuff is possible, but if someone could give it a shot that would be so rad. If it's a lot of work I'd be willing to pay a little bit or trade something.
Give it a shot, I attached it.
I can probably do it depending on the quality of the image but I don't see the attachment? PM me and I will send you my e-mail to send image :)

(noticed this in the picture section also might want to ask the mods to delete that post this is a better section for it probably :)
Hey everyone, sorry the image didn't show up the mods moved it and i don't think the image trailered very well over to this section.
Ok here it is
BEFORE / AFTER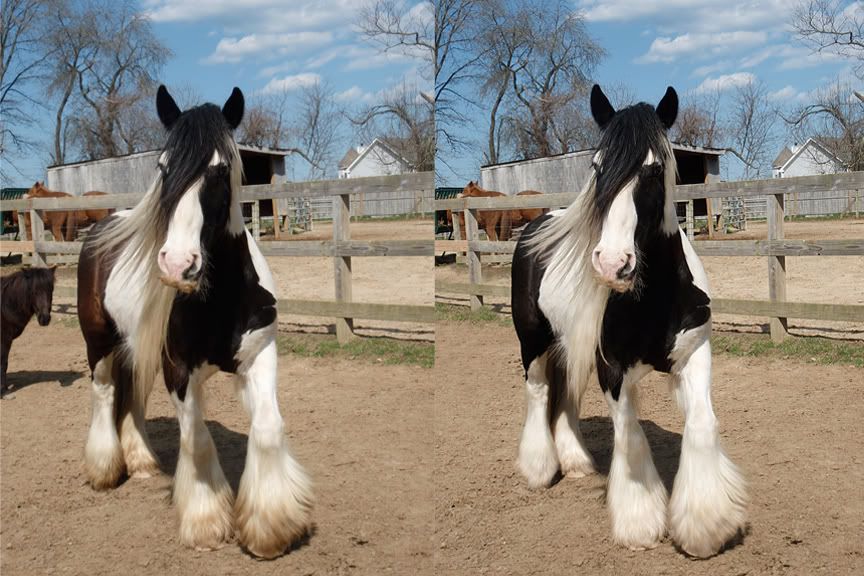 Was pretty funny erasing the mini
Thats really cool! I think it would look even better with the two chestnuts in the back out... :)
If you want you can find me a new background scenery to put him on ;) editing 2 chesnuts would take FOREVER LOL!!
Quote:
Ok here it is
BEFORE / AFTER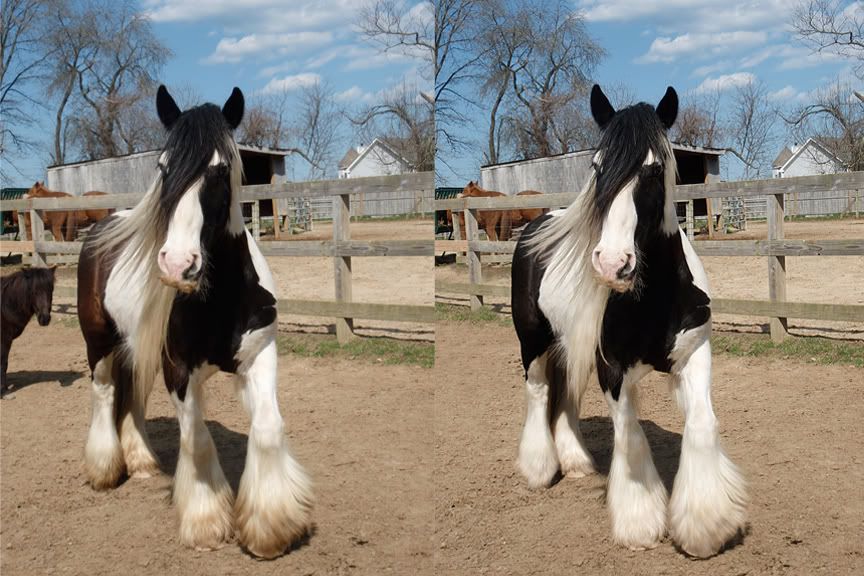 Was pretty funny erasing the mini
Awesome job!!!!!!
Thanks
Jane Honda
if anyone else needs one done just let me know I always love doing photo edits it expands my portfolio and gets me away from my normal print/web work
Similar Threads
Thread
Thread Starter
Forum
Replies
Last Post
Can you edit your posts?

Philnj

Horse Forum Support Help Desk

7

01-09-2009

10:39 AM

Edit Feature

Spyder

Horse Forum Support Help Desk

1

10-13-2008

11:44 PM