Quote:
Thanks
Jane Honda
if anyone else needs one done just let me know I always love doing photo edits it expands my portfolio and gets me away from my normal print/web work
You got it!
That looks awesome! I'd love to learn how to do all that.
I do have a pic or two if you'd like.
Sure
Just as long as the image is high enough quality doesn't need to be PERFECT just not real fuzzy etc
Quote:
Ok here it is
BEFORE / AFTER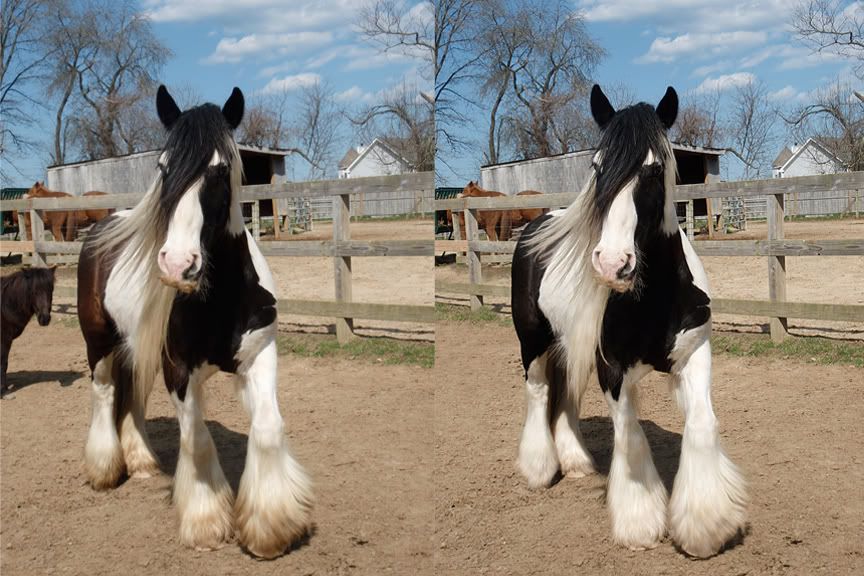 Was pretty funny erasing the mini
Amazing!
I've done a lot with Photoshop, but nothing like that. It's like, flawless. =)
---
One man's wrong lead is another man's counter canter.
"Adjust Your Pleasure"
2006 Medicine Hat Paint Gelding
Quote:
Originally Posted by
ShannonSevenfold
View Post
Amazing!
I've done a lot with Photoshop, but nothing like that. It's like, flawless. =)
Thanks!! I've been working with photoshop since way back in the day
If you need any help ever just PM me I have a good video software I use for tutorials.
Hi, what a great job you done on edditing that photo above.
I am in some real need of help to edit a photo for my birthday.
Here is the image:
Request:
1) Can you change the name "Leigh's" to " Justine "
2) On the sign on the left, can you change the txt too:
" Invitation to meet the stars @ Justine's 21'st Hoolywood Party
Staring Justine Carnegie "
Any help would be very much appriciated.
Kind Regards
Justine xxx
I finally have a pic. Would you be able to just clean him up like with the GV? Blackened and whitened where needed? Thanks!
Whipple
sure thing :)
justinexx
Unfortunately since I am in the industry I can't do a copyright image with out the original artist consent. I would have to change a lot about the image for it to be ok. SORRY!!!
Similar Threads
Thread
Thread Starter
Forum
Replies
Last Post
Can you edit your posts?

Philnj

Horse Forum Support Help Desk

7

01-09-2009

10:39 AM

Edit Feature

Spyder

Horse Forum Support Help Desk

1

10-13-2008

11:44 PM