Can someone please paint my horse? Or sketch?
---
Please can someone sketch or paint my horse??? Here's some pics, take whichever one you like. I'd like to have it in colour but it doesn't really matter :) if you think you want to draw my horsie, go ahead! Even if someone else has already drawn him, you can still do it! I'm going to make a collage of sketches and paintings of my horse (from people other than me :p) if you want, you can also make a digital one! Here's some piccies!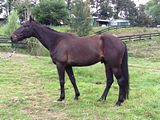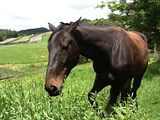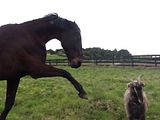 (you can include the goat if you want :)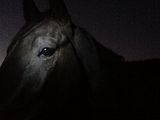 Sorry that's a lot of pics! :)
You can chose which one/s you wanna do, you can do ALL of them if you want! Lol
Thank you!!!
Oops..are they too small?
If you want a bigger version, tell me which one/s you want and I'll give you the big version. And also, if you're not a member, but want to do a drawing, you can email me the pic of your drawing/s to:
familiemeineke@gmail.com
Thanxxx
If you click the small images, the larger ones pull up (:
---
"Adapt or perish, now as ever, is nature's inexorable imperative." (H.G. Wells)
| Missile Sweet Studio |
Oh, I did t know that! Cool!
I haven't decided just yet, but I am brainstorming.
---
"Adapt or perish, now as ever, is nature's inexorable imperative." (H.G. Wells)
| Missile Sweet Studio |