Charcoal Horse pic w/Child - start to finish
---
What is it with little kids with teeth missing! LOL!!! My brother's inlaws asked me to do 2 pics for them of their granddaughters and I was really trying to dodge it right now with so much going on. But, when I saw that toothless grin, it was GAME ON!! LOL
I hope you like the play-by-play and the finished product.
Pencil the outline in: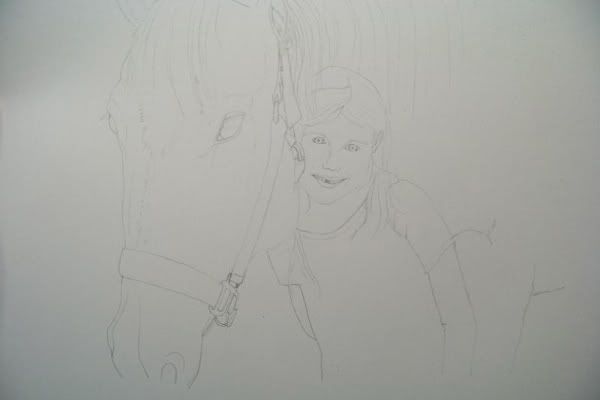 Here is the photo I'm working from and starting to shade.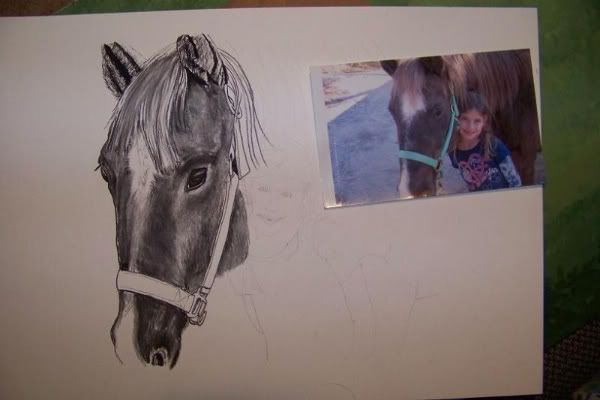 Here she comes!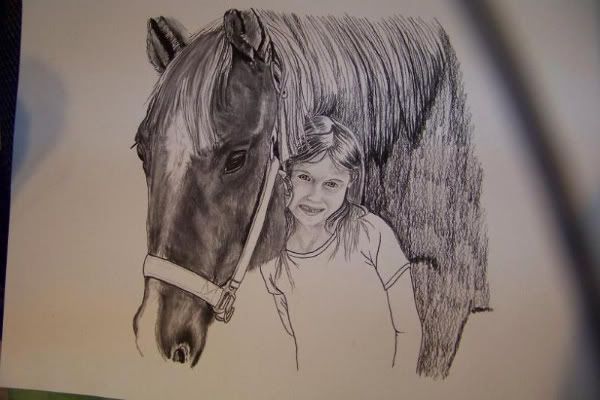 ...and the finsihed product, less the distracting design on the t-shirt.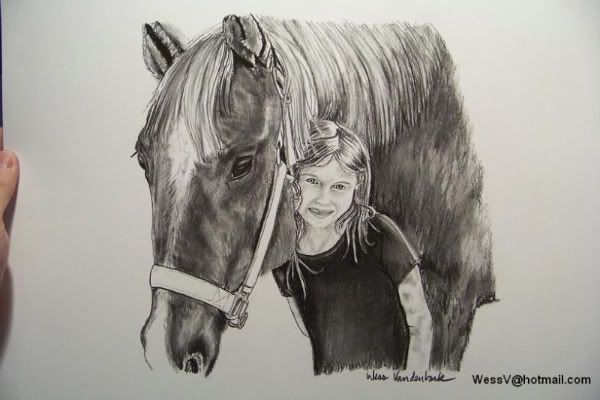 Now, to start on the next one!
Good luck and happy trails!
Wess
Started
Join Date: Aug 2009
Location: In the barn whenever possible.
Posts: 1,910
• Horses:
2
Beautiful work!
---
"Riding a horse is not a gentle hobby, to be picked up and laid down like a game of solitaire. It is a grand passion. It seizes a person whole and, once it has done so, he will have to accept that his life will be radically changed." -Ralph Waldo Emerson
Wow, I'm always amazed at the detail people can get with charcoal!
Wow ,that is really nice : )
---
Horses and children, I often think, have a lot of the good sense there is in the world.
Josephine Demott Robinson
Feed, muck, groom, ride. Repeat daily!
Thanks so much for the kind words all.
Wess