Critique/Free Sketches?
---
Hello riders :)
I was wondering if I could get some thoughts on my artwork. I am in no way saying that I am good at this, I just do it for fun haha. Anyways, if you want to send me a picture I could try sketching it for you. (Nothing too detailed please) without further a do, here is my artwork:
Just a random sketch I did..
Played around with shading a little more here..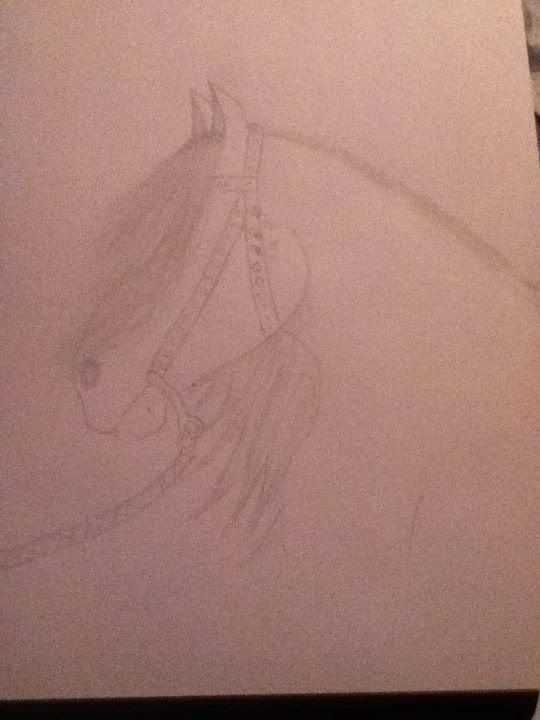 Not my favorite..
Again, not my favourite.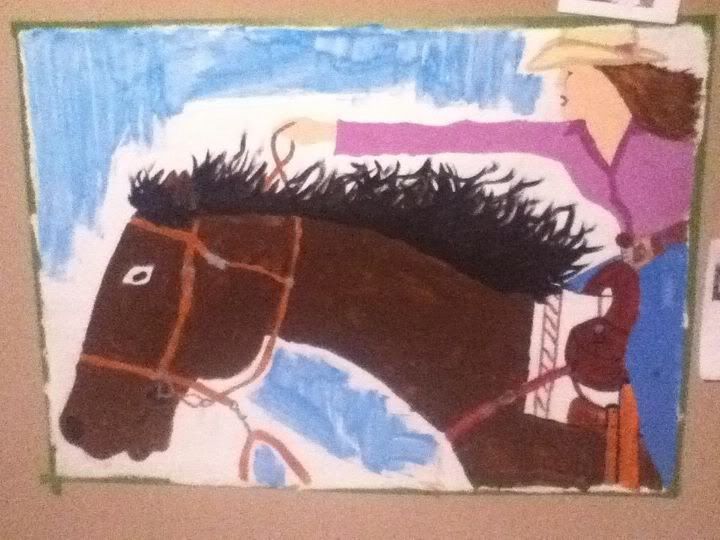 My first wall mural I ever tried to create, didn't really play around with shading too much. It's finished now but this is the most recent picture I have..
Posted via Mobile Device
Nice artwork! I think I like the third picture the best, although the neck should be quite a bit longer. I draw horses a lot, but am not that good. I'll have to post pictures sometime, but don't have any pictures online yet. I'm finally starting to get better at the legs, (hardest part for me), which is awesome.

Also, on the first picture the muzzle should be bigger, and not tipped down quite so much. Awesome job on the eye!
You have a good start, but I think you'd gain a lot by sitting back and just examine horses and their shapes/proportions. Easier said than done, I know. You seem to have a pretty good idea about the anatomy, do you look at pictures and try to copy them? Or do you draw from memory? It might help you to just look at a picture of a horse and try to copy it until you get a better grasp at what goes where and what size to make it. The snouts are a little wonky, but you have a good head length and ear shape.
Agreed that the third is by far your best one, you did a good job at his snout and the shape of the lips. The others are (don't take this the wrong way) a bit wonky, but like I said- practice and I'm sure you'll really get the hang of it.
Good job, glad you're having fun with them!
your doing good keep trying its really hard to draw horses. try more shadeing then soild lines it will help alot. allso if you think something dont look right earse and try it agin. hear one of my drawings. i use the graphing to help with poportions. you could try that too. if you dont understand just message me ill talk you throught it
horse drawing.jpg