Critique on new sketch
---
I did this one from a photo I had taken at the RDS. Unfortunately I don't remember who the horse and rider were!
Anyway, I know the guy's face is missing, I couldnt quite get it right. Also the paper I was using was a bit bumpy to be ideal for sketching, but other than that, any advice on how I could improve??
Thanks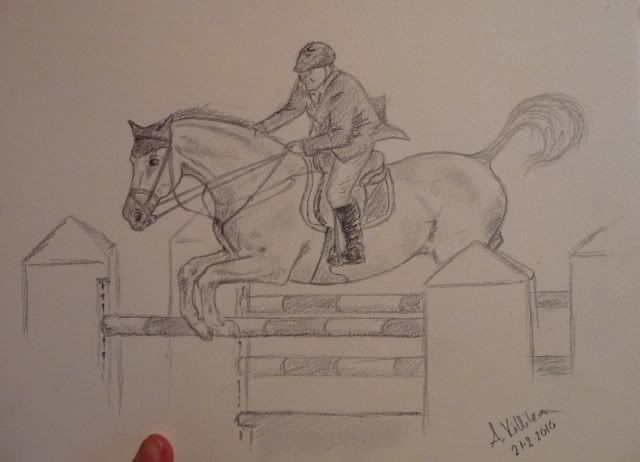 It looks really good! I'd raise the girth and the bridle away from the body a little. If you know what I mean. Kind of looks like it's all built in. I think you did an amazing job : )
I redlined it ;)
---
"Have fun - Stay on top."
"There's nothing like sixteen hands between your legs"
Thank you! I must work on the outline a bit more, I tend to get a bit impatient!

Also, yeah, I had planned on raising the girth and bridle from the horse, but totally forgot haha =P