Dog Portrait, my first time!
---
This is my first time I let someone talk me into doing a portrait of their dog. I don't really know dogs that well. I am really a cat person, but I think this came out rather well. Took a long time due to the complicated fur patterns and the any layers of ink required to get the really dark parts. Too much fur!
mahalo 3.jpg
mahalo 005.jpg
Very nice! I am still in awe of your style. I love how loose it is while still being so dynamic and exploding with emotion.
I noticed earlier today while looking at the original that one of the eyes is looking forward and one to the dog's left. Darn! Dog's eyes are harder to do than horse's . So much like human's eyes.
I think it's great. I think his one eye looks like he is raising his "eyebrow" so to speak.
If you want to practice on another dog you can use mine : )
---
100% Anti-Slaughter and PROUD of it!

You did an excellant job!!! You are very talented!
You can practice on mine too! :P lol.
---
Your AMAZING! If you have time you should try drawing all three of my boys! I cant draw them...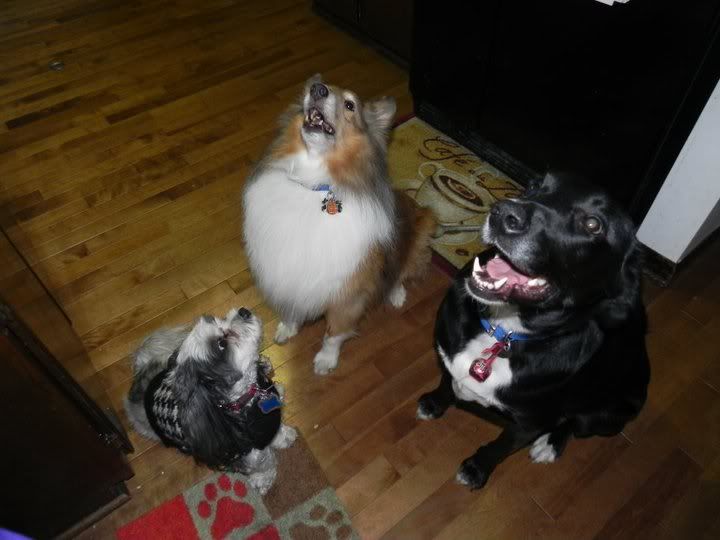 ---
No hour of life is wasted that is spent in the saddle. ~Winston Churchill
Man, did I open a can of worms! I keep trying to tell you guys, " I can't draw dogs!"

Actually, all those dogs look like they are so full of character. Makes me want to rethink being a cat person.
I am working on a horse right now and for some reason, having a heck of a time making it look like the horse. I am just out of sorts, and coming down with a cold.
Thank you for offering your dear dogs for me to artistically mutilate. (not how it sounds)
How about chickens?
My kids somehow conned me into letting them have a couple chickens. Loved them but they were both Roosters and the neighbors were NOT happy! LOL
Quote:
OMG that's such a cute dog! What breed(s) is he/she?
---
"A horse can bring you down your path, but you can't bring a horse down your path."
Love it!
---
"If a horse fails to do something that is because he was not trained to do it. If a horse fails to do something properly that is because he was not trained properly."
www.wildestheartart.com