drawing from horse show
---
my drawing from the horse show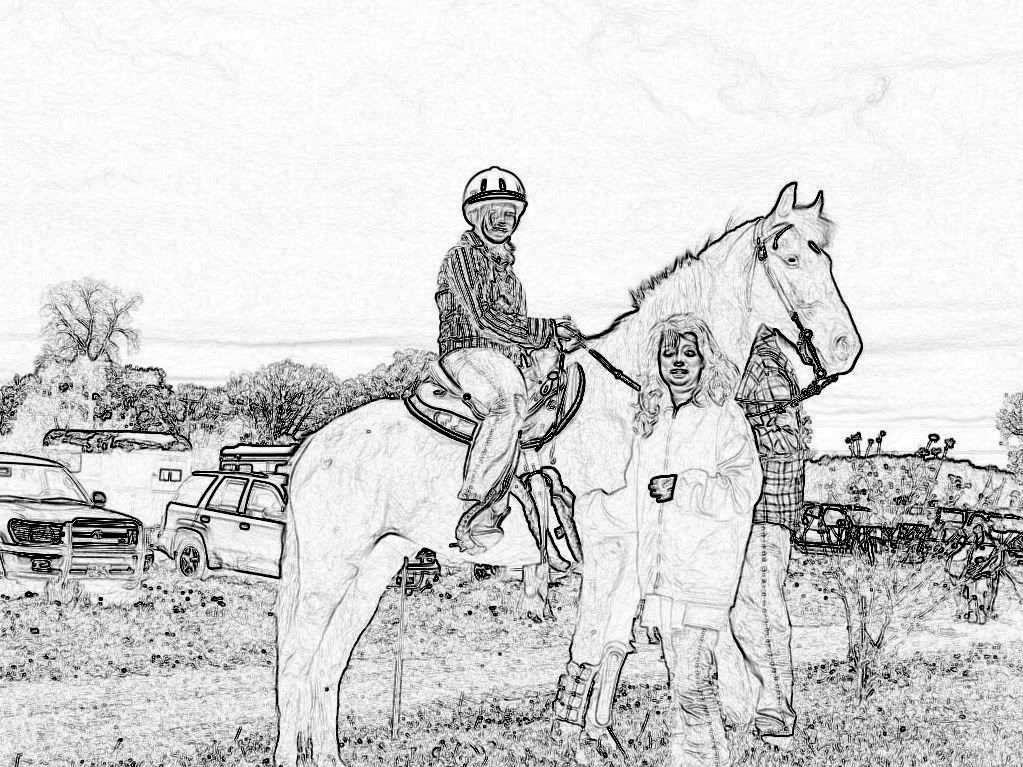 This isn't a drawing? It's a digital manipulation.
---
~~~~~~~~~~~~~~~~~~~~~~~~~~~~~~
Why do you lie? That is so obviously not a drawing. So immature!
the person did it on photobucket. when i said my drawing i did not mean it like i drew it, i ment like it was me clippy and my friend, that the person drew on the computer. Gosh
---
Last edited by morganshow11; 05-10-2009 at

03:26 PM

.
Nobody drew it on a computer, either. It's just processing.
---
~~~~~~~~~~~~~~~~~~~~~~~~~~~~~~
well the person said he drew it onna computer so idk *shrugs*
I forget what exactly it is called, but what they did was similar to when you click "invert colour" in MSPaint. It's not inverted but it's something similar to that which is what they are talking about.
just so yall know, im not lying, the person could be, but im not.
Its like the "Sketch" feature on Picnik. It just makes your photos look sketchy. You can make it more faded or realistic too.