Quote:
Yay! HorseCrazyTeen's drawing of the two horses sniffing each other are of Luca and Fleet!!! Luca is my horse, and me and my sis "lease" Fleet.
Here are mine.
Click to enlarge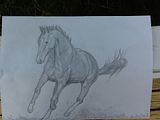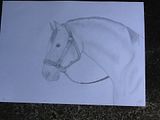 And here's the original pic of Luca and Fleet, that HorseCrazyTeen drew! Luca is the darker horse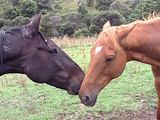 The first pic is my fave. It looks best when it's enlarged. So....enlarge it
So yeah! Those are my drawings!
Thank you DreamCatcher! And I really love your drawings. Those are good! The first and second one especially.
---
**I must not forget to thank the difficult horses, who made my life miserable, but who were better teachers than the well-behaved school horses who raised no problems.**