Drawing time!!! :D [New drawing added!!]
---
I finally drew some pictures
im pretty happy on how they came out!
i also need some pictures i could try and draw
black and white (pencil) Random horse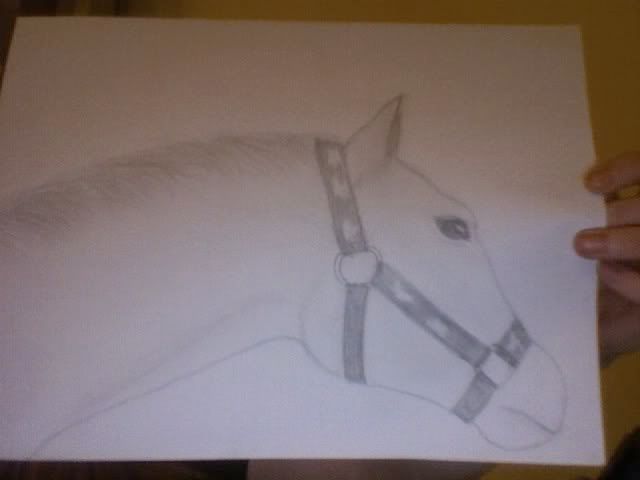 Colored (crayons) Random horse (only said it was lexi cause of the colors :P)
tell me what u think
i think i've improved a bit!
NEW DRAWING!!
tell me what u think!!
Very nice. You really have the eyes down. The colored pencil one is much improved from what I can see. Keep up the good work :)
---

"Until one has loved an animal, part of one's soul remains unawakened..."
- Anatole France
I really like the one of Lexi. You did a good job coloring it
lol thxs i had fun drawing them both as well :)
they look really good. the second one is amazing!
Ooooh. Pretty.
My horses are usually never head shots, but running or something. I may be able to take pics tomorrow, especially of Bite My Dust. He's my baby.
Anyway, yeah. I love the second one! I love eyeshots, if you would like an eyshot to draw (just wondering) you can do my photograph. =) I'll post it if you want.
ty and of course i'd love to try and draw it! Post w.e picture you would like to see me draw and ill post them up!


This goes to anyone else. Post some pictures you want to see drawn :) If you by any chance like the drawing enough (i dont think u will but..) i can deff. send you a copy. just PM me.