A few paintings and drawings
---
I took these with my camera so there is a little glare on some of the darker ones. I know I need some more practice on landscape and such but What do ya'll think?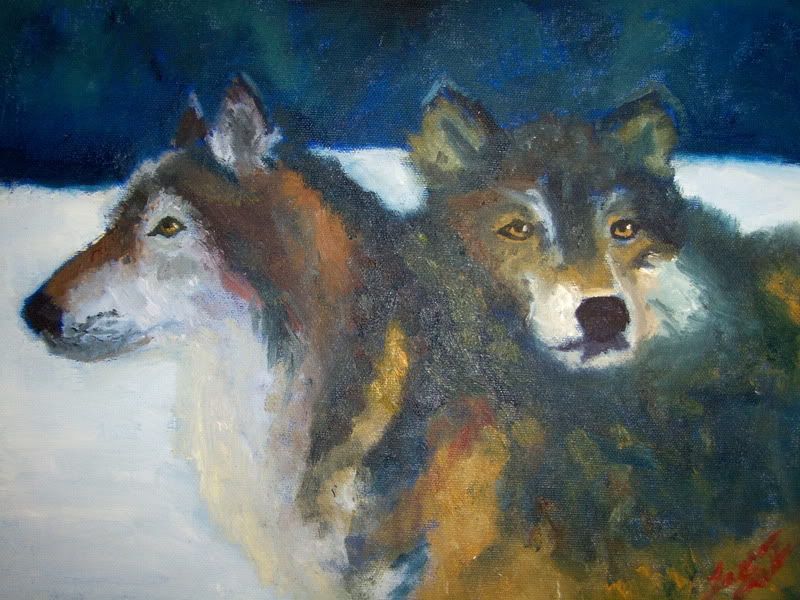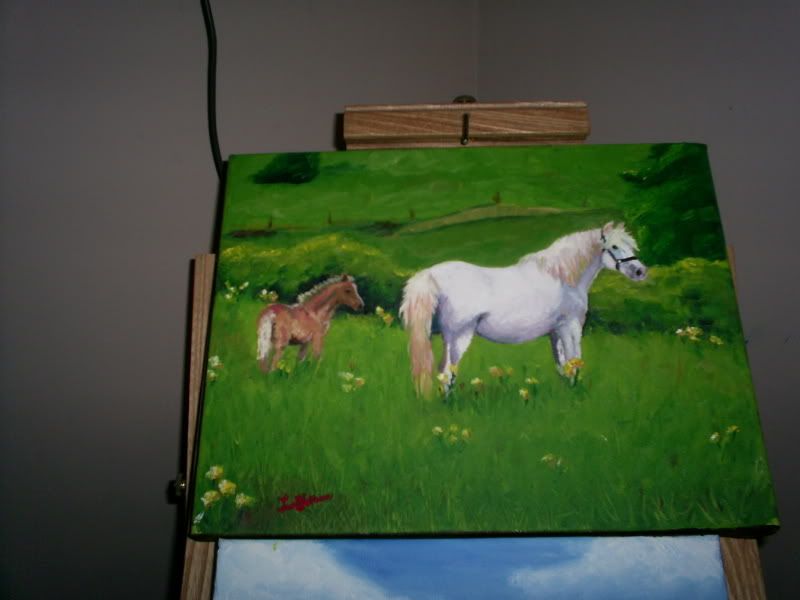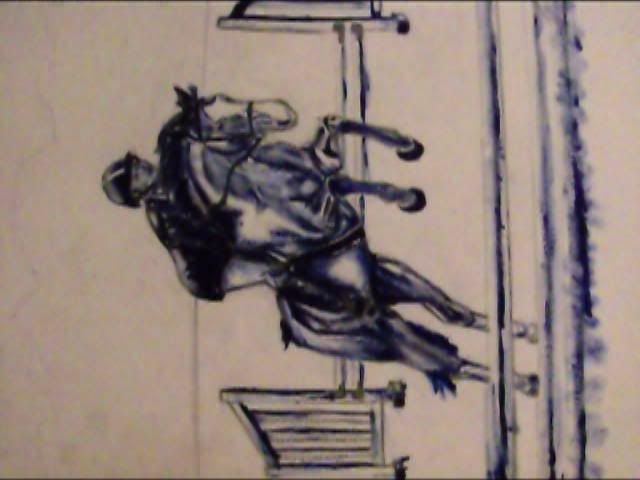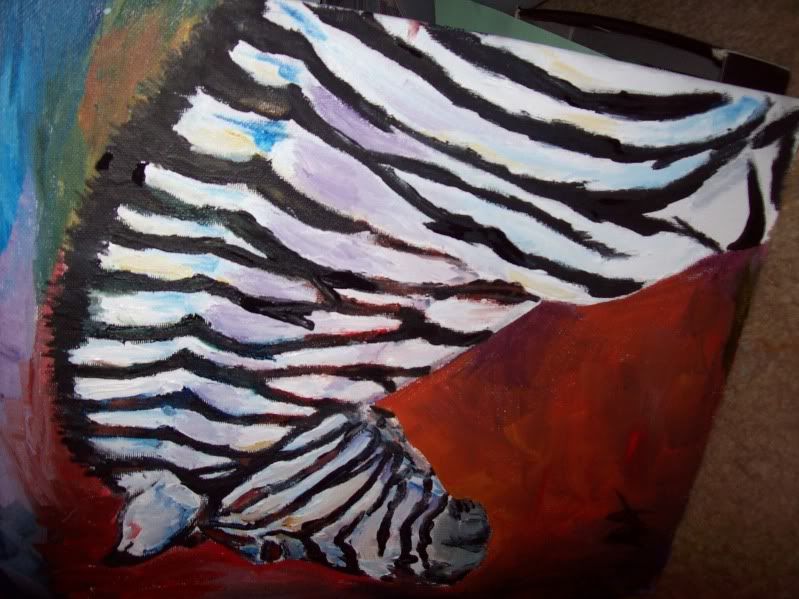 Very nice pieces, I think the most aesthetic one is probably the zebra, I like your use of color and composition.
The graphite one has some conflicting angles and is a little dark in contrast, but that may be the camera.
The next one up (blue jumping horse) is a Little difficult for me to tell, it looks to have nice contrast, maybe some more mid values would even it out. I like the canvas painting of the mare and foal, very cute. I would have to say for that one try to pay attention to you subject placement as it is a bit odd, even if it was from a picture or not, try keeping a rule of thirds in mind to keep the piece interesting, though I like the color and tones in this one.
And the style is very attractive in the wolf one, I would like to maybe se a bit more detail personally but at the same time the blurryness it interesting and well done.
Nice work :)
---
"Chaos is a friend of mine"
Bob Dylan
Great paintings and drawings, LOVE LOVE LOVE the zebra one I would hang it in my house!!
I love the one with the mare and foal in the meadow. So pretty!
Posted via Mobile Device
I love how you use completely different colours like blue and green and red to make brown...but still see the blue and green and red. Jealous!

And for someone who just started a pencil sketch of a zebra foal...wow those stripes are good, they're causing me agony!
---
This space has been left intentionally blank.
I absolutely love your paintings and drawings! My favorite is the mare and foal in the meadow. keep up the good work!