First attempt at acrylics, horse painting
---
I'm not an acrylics person, & would much prefer oils.. but oils take aaaaaages to dry, & I wanted to make a large painting for the guest bedroom. Here's the result, ..the colors are not as rich as they would have been had I used oils, but the painting started gathering dust balls in my studio (finished it 7 months ago) before I decided to stretch it and hang it in that room.
2x2 meters acrylic painting
Taking it to be stretched at the framers'
Bringing the painting home..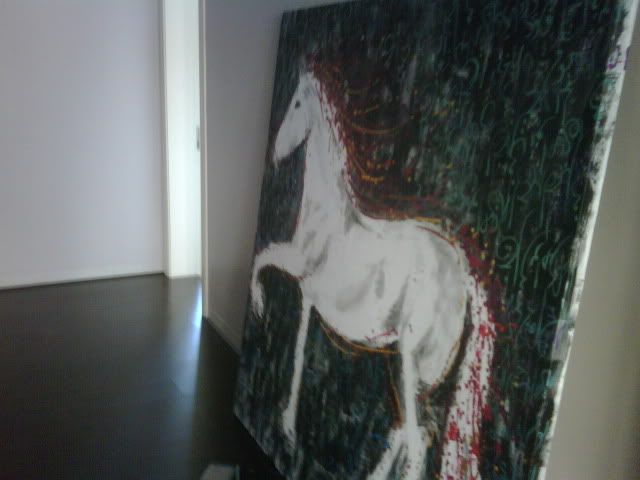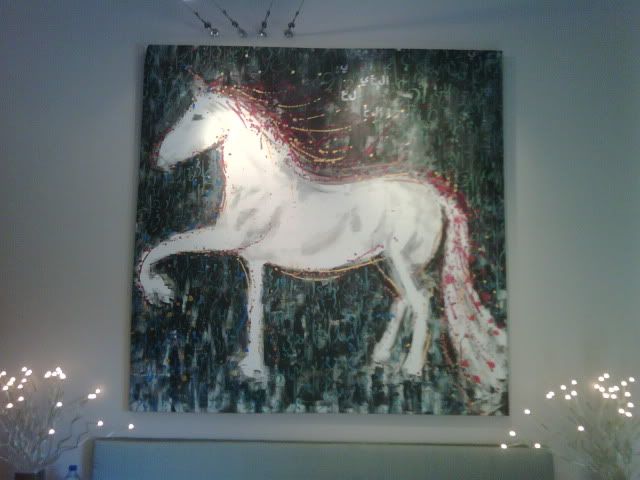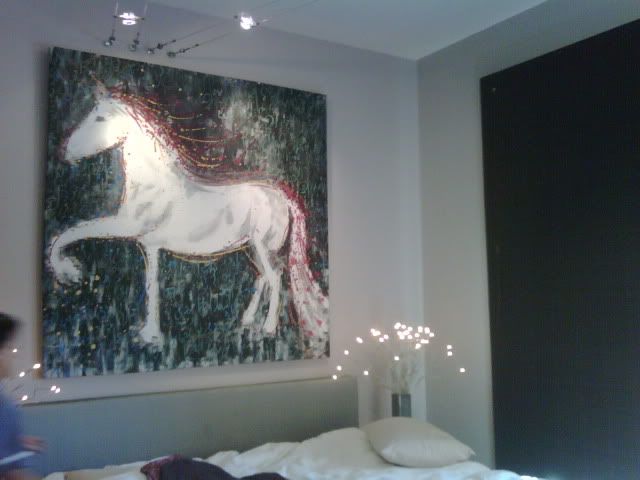 very pretty!
---
kickshaw
Justin (qh/tb)
Boo (asb)
that looks awesome!
---
katies loves duke so very much!!
very nice!! i like how the flecks in the painting kind of match ur lights that u have by ur bed!! :)
---
Amber.
Opportunity is missed by most people because it is dressed in overalls and looks like work. ~Thomas Edison