First Charcoal Horse and child pic
---
I'm new on here and really haven't done many horses or people, but am doing this one of my neice and her pride and joy. I hope you like it. I have to finish it up, but am almost complete.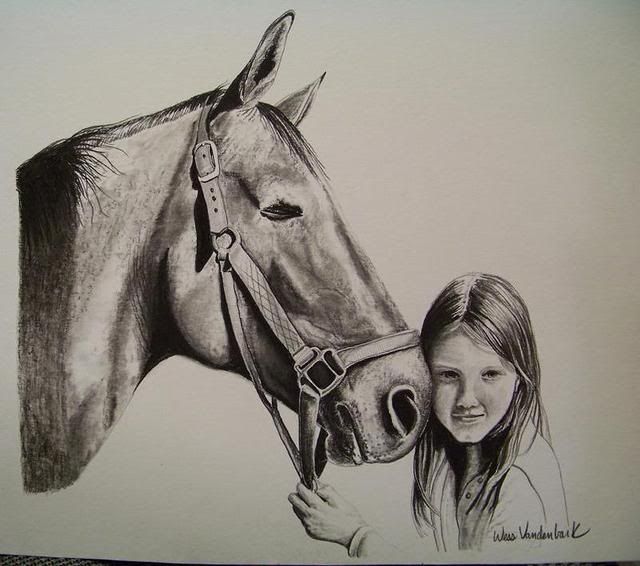 Wess
Welcome! :) Wow, that looks great. Very nice work.
---
Ride more, worry less.
THanks for the compliments!
This is her adopted brother and HIS pride and joy. I hope you like it.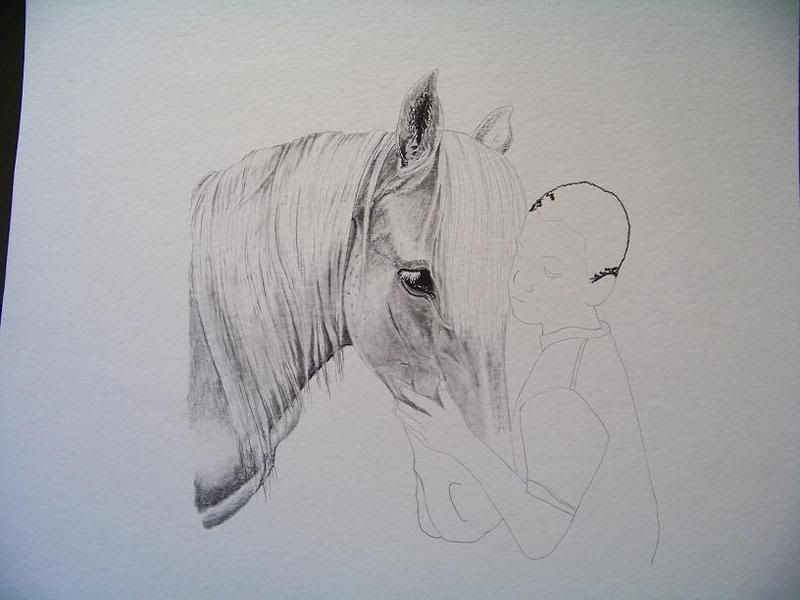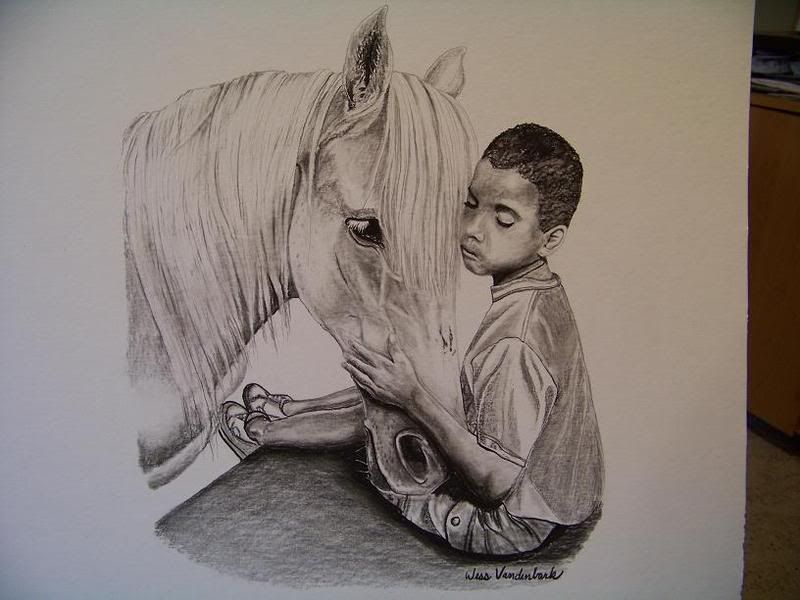 Have a great day.
Wess
They are soo touching. Just the way they are drawn, just makes me feel, well, I dont know. It just soo touching !!
---

Dream like you have never dreamt before, Dance like you have never danced before, Love like you have never been loved, Sing like no one is listening.
Thanks Wild Child. That is the best compliment I could have gotten. For me a picture is simply a pic if emotion isn't a part of it.

Happy trails
Wess
Your drawings are stunning! Just love all the detail! I would love if you could draw the one in my avatar, I would be willing to pay!
Wow! There's so much emotion! And with charcoal!! My charcoal drawings look like a big smudgy mess... LOL. You're amazing!
---
"Four legs good! Two legs baaaad!"--Animal Farm
Yearling
Join Date: Oct 2008
Location: Sweden - the land of carrots and apples
Posts: 1,387
• Horses:
2
Wonderful, both of them!
---

Always keep your head up, but be careful to keep your nose at a friendly level.


Started
Join Date: Apr 2007
Location: Australia-The best Country!
Posts: 2,192
• Horses: 0
Are you serious?! That is just amazing! You have such an amazing talent! Do you just draw horses and people, or do you do it for a living? Or do you draw them for people....I just love your work! IT's AMAZING! Great job!
---
Rach
WE ARE GEELONG! THE GREATEST TEAM OF ALL.....