Weanling
Join Date: Aug 2008
Location: On the banks of the Red Cedar...
Posts: 494
• Horses: 0
First ever digital drawing - help?
---
I decided to take the plunge and do number 6 from my summer 2010 to do list...draw/paint digitally. A friend told me to draw Paul McCartney, so I did!
After roughly 3 hours...this is the current "final" [I will be changing things though...like the neck]
Please critique and tell me what should be changed! I know that there are no straight lines at ALL because I drew this with my mouse and I can't make very straight lines, haha [and it was SO much fun to try and get the shape of the eyes right..I was getting like squares.] and the shading on the neck is REALLY rough...I need to go and smooth it all out but that takes FOREVER because I have to get each shade [didn't use the blur tool, as tempted as I was].
anyways...enough rambling.
Paul!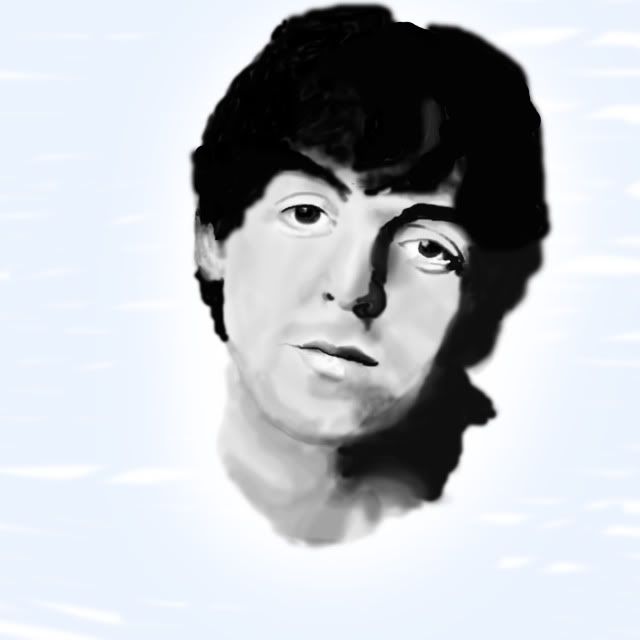 Oh...and to make it horse related...please critique this! [I know the head is too small but what else?]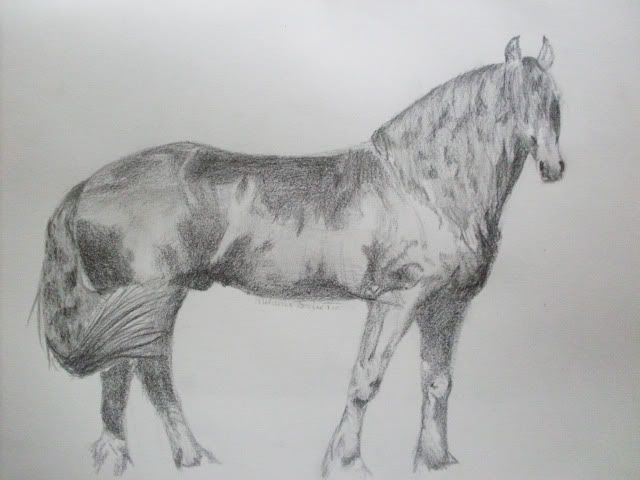 Thank you!!
---
A dream you dream alone is only a dream. A dream you dream together is reality.
John Lennon