Graphite Portrait, Photography, Random Stuff....
---
Just some random things from my camera.
First, the portrait I did to "commemorate" Bones (not that she's, like, dead or anything). First drawing in....years, somehow? And third halfway serious art attempt in the past year, for sure.
Then, the little ****s that have taken over Rebel's stall: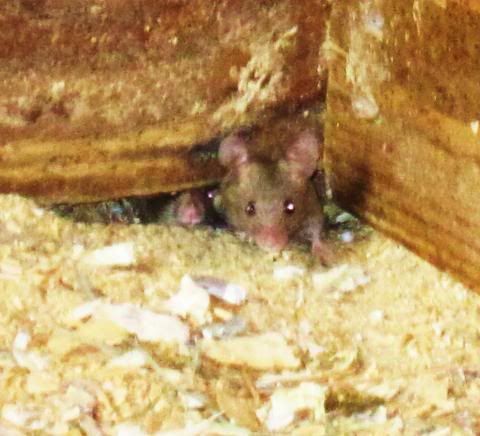 I think he secretly feeds them his oats, names them all, and tells them bedtime stories. I've seen seven of them in his stall at once while he's napping in it, crawling all through his hay and picking kernels out of his poop. **** mice.
And then, right after the tornado that ripped through and destroyed Joplin, this is the sky that greeted us. Huge double rainbow (which of course did not photograph well), but here you can see my neighbor's pot of gold, er, giant house:
These pictures of the sky from that night are completely unedited: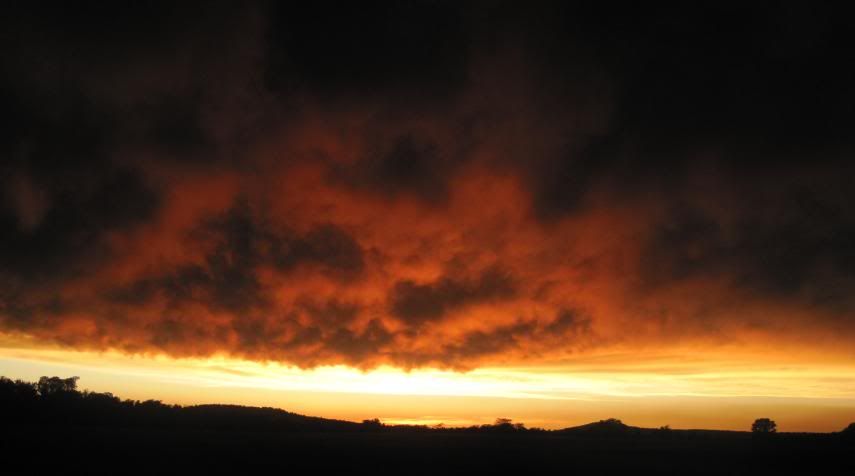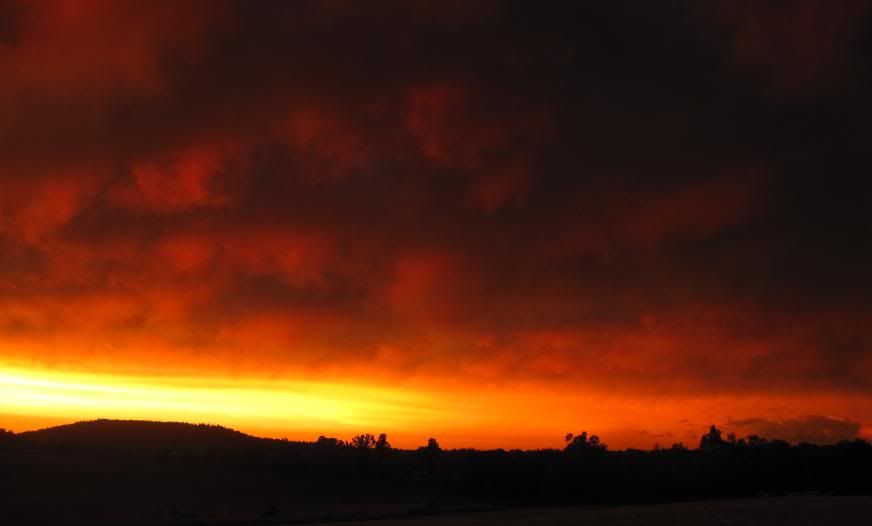 Finally, a warning:
If you're going to run with Brandy, you better be prepared to kick up your heels.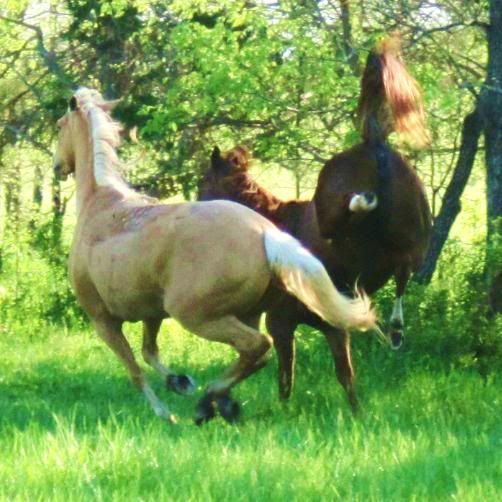 Those are so cool. I love the second to last one!
---
Cowgirl: A better-looking cowboy with brains.

Life is short!! Hug your horse!!
great stuff! Lucky people in that house getting a pot of gold!
Thanks. That sky was really something to see.
Bones with her ears up would be a sight to see as well
Still reckon that is artistic license at work.
Bubba
your sense of porportion and detail is remarkable!! That is an excellent portrait.
Golden, I swear you've got the wrong horse and you surely can't mean Princess Charming / Miss Congeniality.

Pssst, tiny: The head's too big and the bit's too low and so on and so forth, but I got sick of erasing and figured it'd be less noticeable once it was shaded, and thankfully I was right. Thank you very kindly for the compliment, though...means a lot coming from the resident brush artist. ;)
Great pics!! Love that portrait that you did....those pics from of the sky are unreal!! Very cool pics!
Well thank you. And yes, the sky was frightening. We found debris from Joplin in our yard, and we live well over an hour away from the town.