Horse paintings
---
Hi everybody!
I`m new here. Because horses are my job and painting is my hobby, I love painting horses. Here a few examples. You can view more at my site
www.paardenschilderingen.nl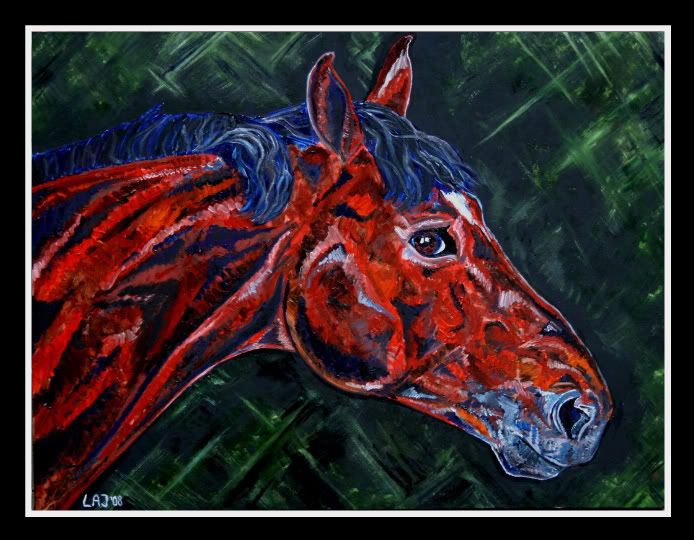 Weanling
Join Date: Nov 2008
Location: I live in that card board box you pass by every day on your way to work.
Posts: 520
• Horses: 0
OH I LOVE THE COLOR!!! Its so vibrant and just keeps the eye dancing across the canvas.
I love them. There's a lot of motion in them.
---
The horse...powerful, majestic, beautiful.
Started
Join Date: Mar 2009
Location: Middle-of-Nowhere, Illinois
Posts: 2,225
• Horses:
1
Brilliant work! I love the color scheme in the second one. Very elegant and eye-catching. :) Your work is gorgeous.
---
"A musician must make music, an artist must paint, a poet must write, if he is ultimately to be at peace with himself.
What a man can be, he must be." Abraham Maslow, 1968

Banned
Join Date: Dec 2008
Location: At my house, or stable, duh!(Michigan)
Posts: 2,479
• Horses:
3
Those are fickin awsome!!!!
Thanks for those reactions!
I love the one with the two horses, that's just magical!! I also love the blues in the painting of Anky and Salinero. Beautiful work!