Horse paintings
---
Hi to everyone)
I'd share with you sone of my horse paintings) i prefer water color and pencil.
Andalusian stallion portrait
, 2009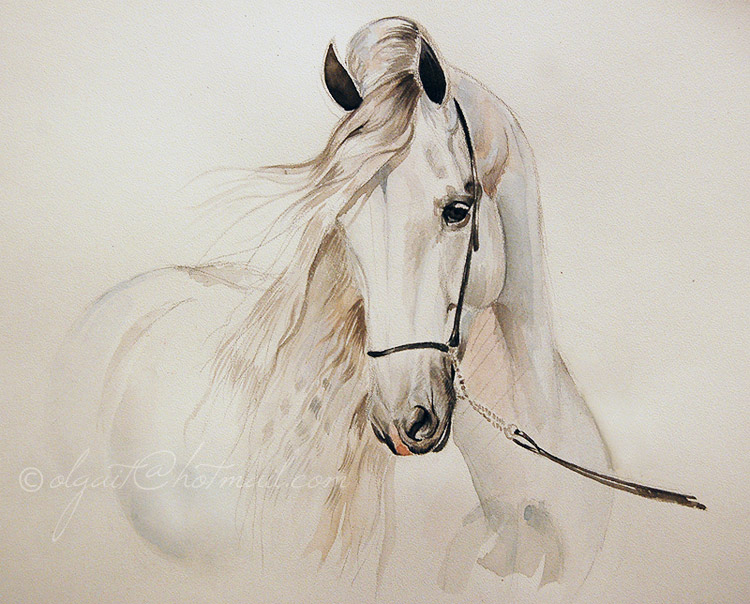 Wow, this is magnificent!
I wish I could paint traditionally xD
What a beautiful painting! That is fantastic!
omg its gorgous!!!
---
If there are no horses in heaven... im not going.
Anyone who can get such detail with paint or watercolour is my hero!! I find those mediums absolutely impossible!! I think I'll be sticking with my pastel and graphite :S
Thanx to all! I'm happy you like it)
another one andalusian) today painting)
They are very beautiful
---
"The ideal horseman has the courage of a lion, the patience of a saint, and the hands of a woman..."
That....is...amazing! I love your work!
Lovely work.
---
Ω Horses are a projection of peoples dreams Ω