horse show :)
---
would anyone be willing to somehow whiteout the two car behind her? that would be great :) and maybe add some flowers or something lol i just want it to look very pretty and real because she actually has her ears up!
thanks :)
I gave it a try. The 1st image is more realistic
lol but I had to do the second image after I saw the yellow flowers everywhere. I couldn't use the original background b/c there weren't enough free standing trees to copy.
Let me know if you have another image from the show that has a good background I can try that out.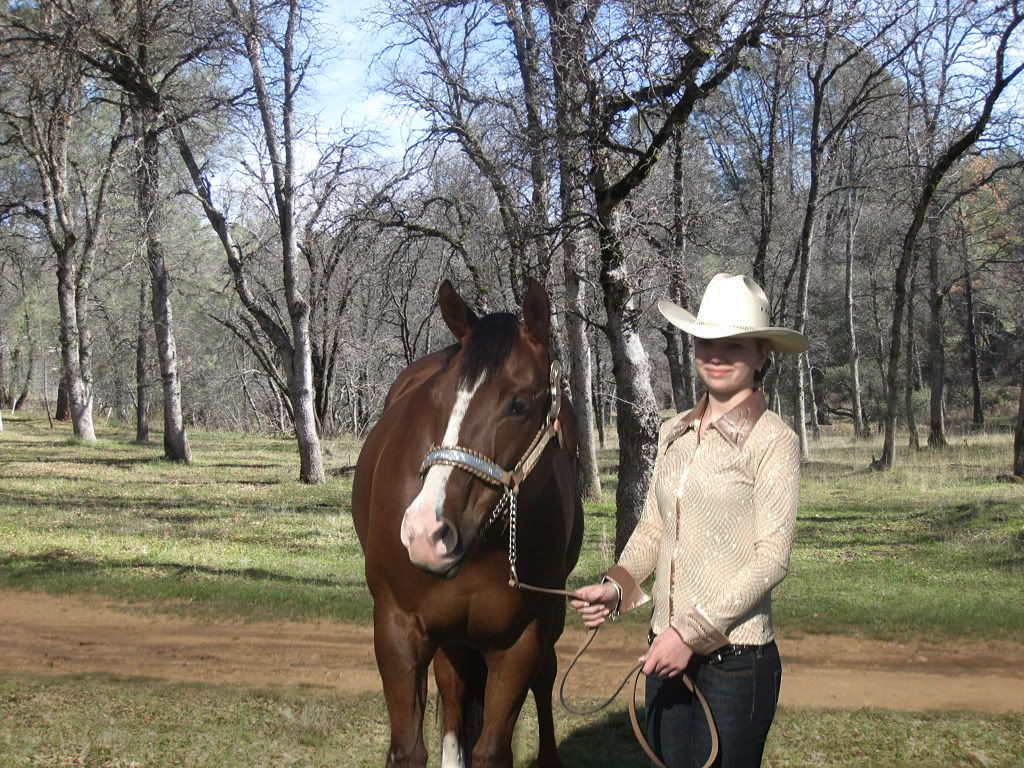 wow, i love both of those.
and here is the only really kind of good one of us riding. but hey if you'd like to give it a shot. go for it :)
omg thank you so much! i absolutely love them :)
No problem
Glad you like them.