Horsehair Jewelry
---
Hi, I've been playing around with the idea of making custom horsehair jewelry. I wanted to post pics and see what you all thought.
Thanks,
~Myst~
This is a Plain one.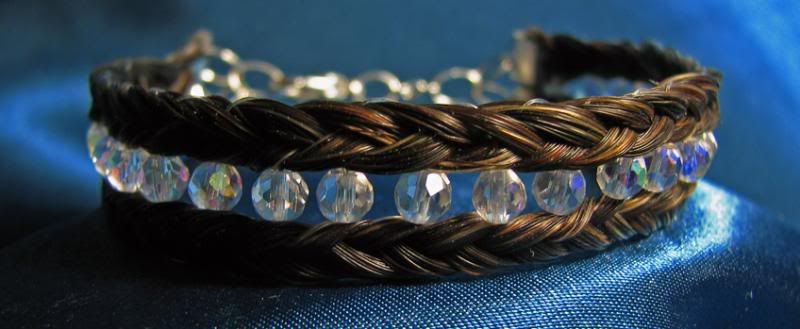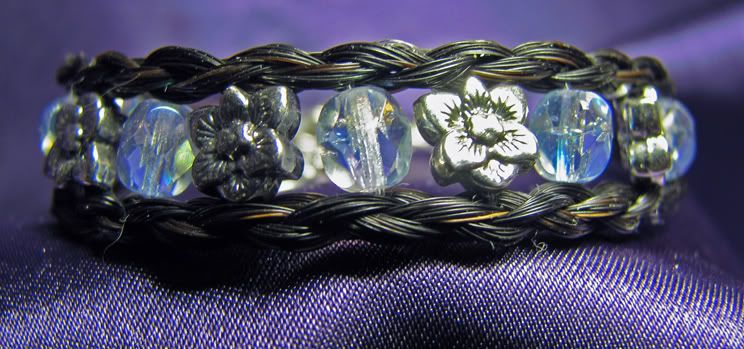 wow i love them, Do you do watches? How much do you charge?
that is very well done. how long did it take you to do one?

I do believe you can sell those. they are quite unique you may even get custom orders from people.

keep up the good work
Those are beautiful! If I had the extra scratch laying around, I would make an order!!!!


I love the necklace!
WOW.. you have a pm :)
---
The lovely images above provided by CVLC Photography cvlphotography.com
TXWMP---
Yes I will be doing watches as well. For the moment though I don't have any on hand. The price will vary depending on what the customer has in mind.
LDblackhorse
---
Thank You. It takes me a few hours from start to finish, once the hair has been prepared. If the hair has to be prepared first then It takes about 5 hrs or so.
Jane Honda
---Thank You.
I will be getting a website up later tonight, It will have pricing as well as more info, and pictures of other bracelets and necklaces that are finished. I will also be doing earings, keychains, watches, and other items that will be available in the future.
The address is
www.theclassyequine.com