I need a dog artist.
---
I'm looking for someone who can paint or draw in colored pencil or some other neat looking media a nice detailed picture of Eva, my brothers German Shepherd. I am willing to spend a fair amount as it will be a birthday present
. If anyone knows of someone or is someone that could do that, let me know and let me see some examples of what you can do.
I can do dogs... I just need a very high quality picture. In fact, I usually find dogs easier to do than horses...their proportions aren't as hard.
Examples can be found under the topic "Pictures" or "Headache" in the art section. They are all equine but they give you an idea of what I do.
I could try for you as well if you would like?
Some samples of my work can be viewed under Arabian Horse Art !! in this thread.
Sorry, i cant seem to find any of the dog pictures i have done to show you.
I love GS dogs and would love if you could post a picture of your brothers one so i could draw anyway, will be fun !!

darkangel..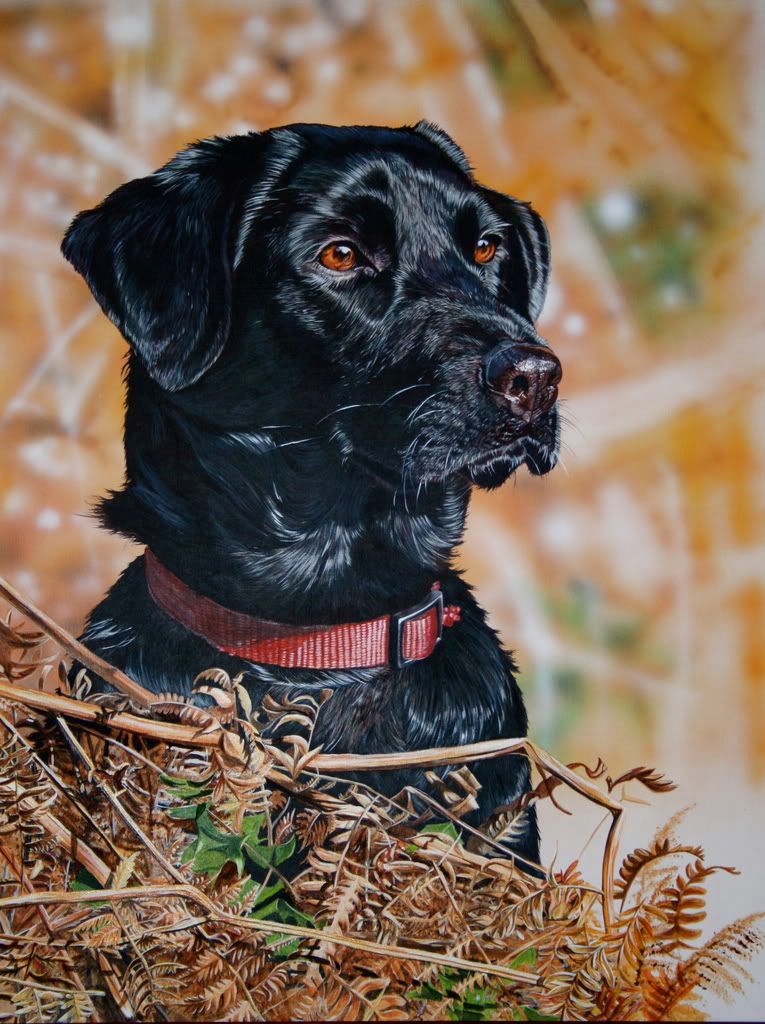 hi abby, here is one of mine, it is a black lab, will post more if you are interested... it is acrylic on board... Paul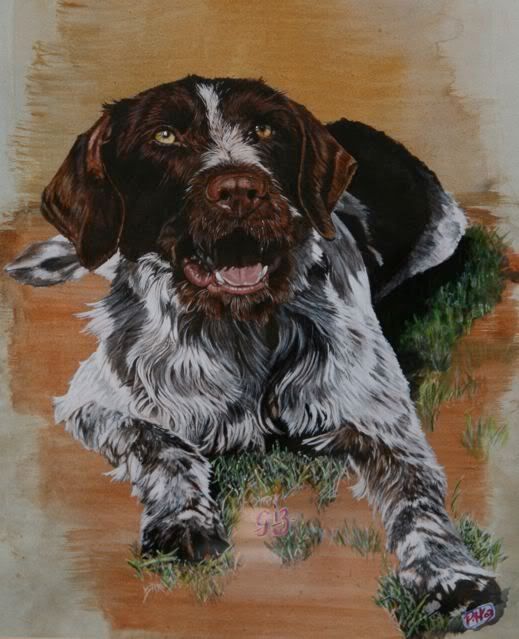 heres a jack russel I did... Paul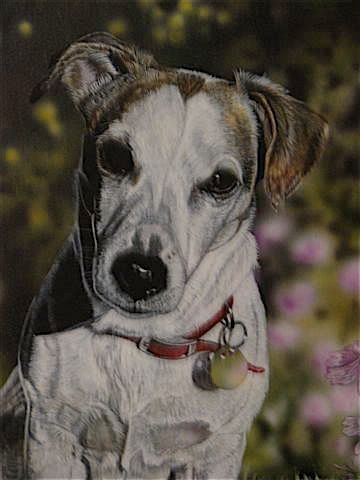 actually this is the jack russel, the last was a german wire haired pointer... HP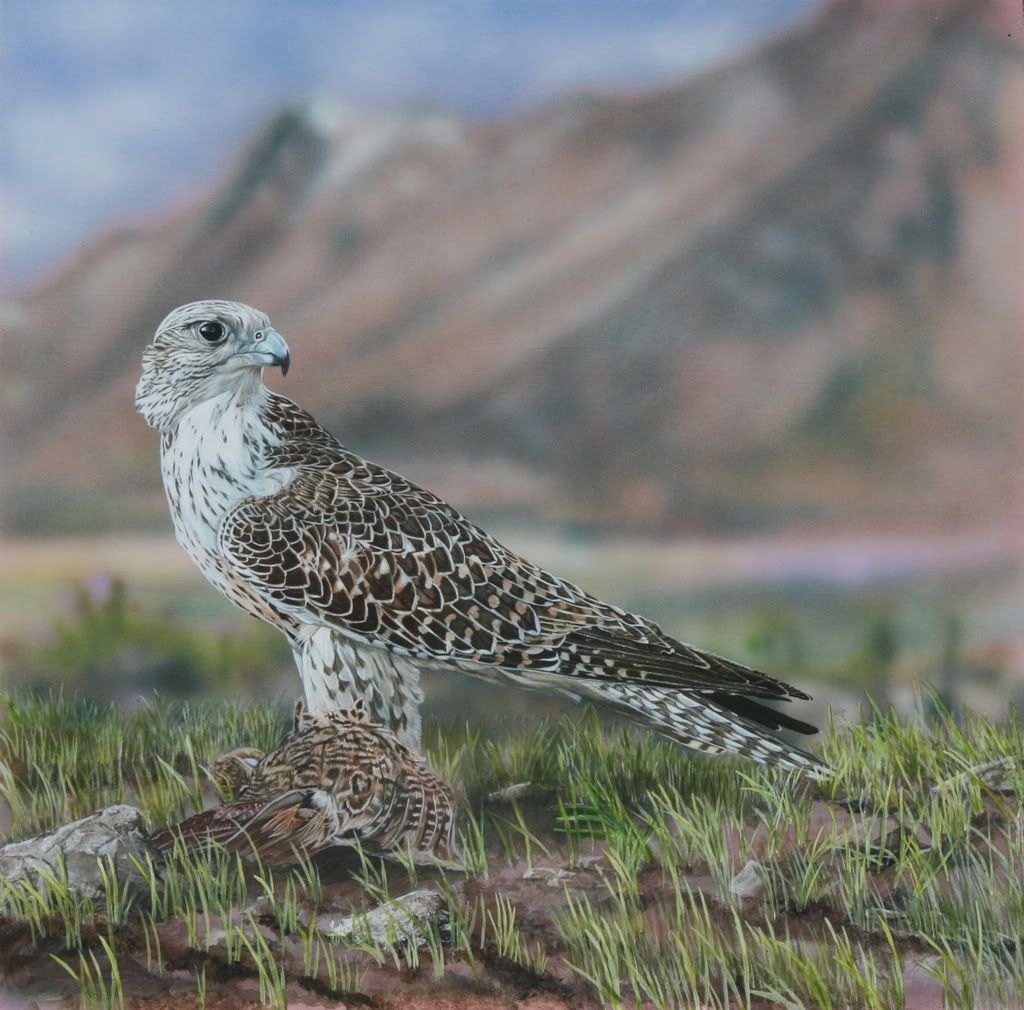 and something other than a dog... saker falcon...HP
WOW WOW Hunterpaul those are AMAZING!!!