very nice job
---
ride a draft and see the world differently
Is it just me where the pictures aren't showing up now:/
---
http://www.horseforum.com/member-journals/sunnys-thread-160521/ << read about Sunny and I. Our journey
Yeah, its something going on with the forum :/ lots of people cant see each others pictures.
Foal
Join Date: Aug 2010
Location: Vancouver Island, B.C., Canada
Posts: 223
• Horses:
4
If you were up for doing one of my horse Sadie I would be over the moon! You're very talented!
So Sadie is a bit of a bratty princess. She wants to be alpha, but gets put in her place all the time by our other mare Breezy, but even then she still struts around like she owns the place. She is so curious and bold about new things its almost scary (like when she tried to chase a black bear when I was leading her). She has an obsession for the tractor, especially the steering wheel, and is TERRIFIED of spray bottles of any sort.
Ohhh I'd love to see my horsey as a cartoon! :)
This is Gypsy, she's starting her show jumping career this fall.
Her front feet are both spotted white by her hoof too.
Spice;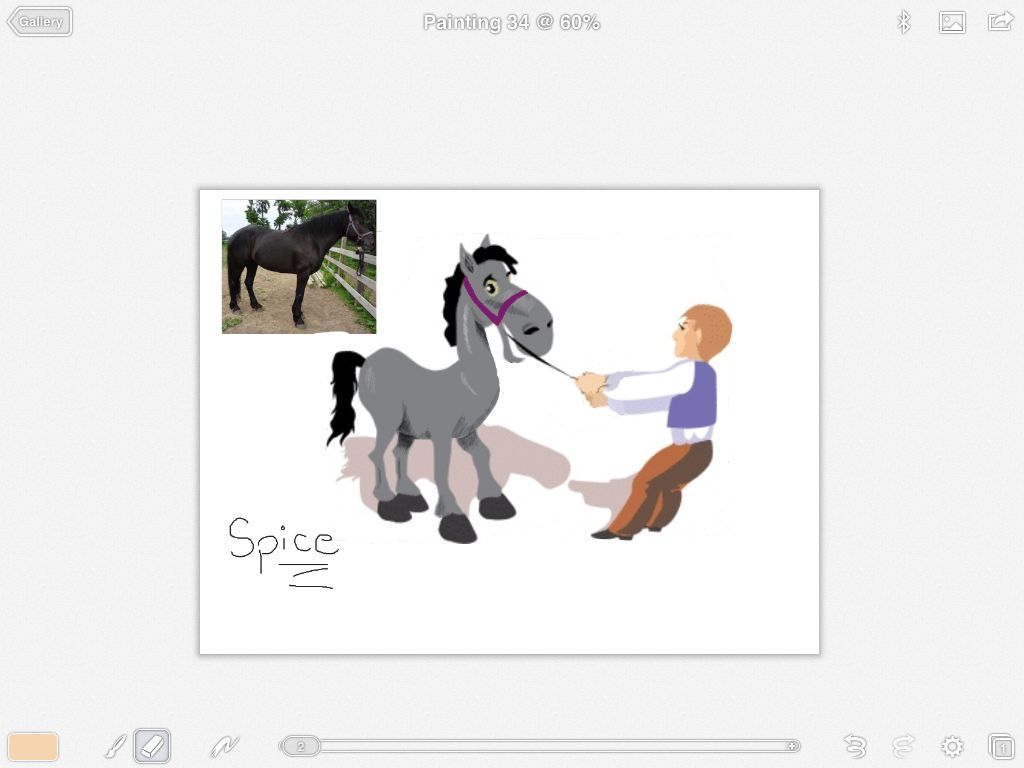 ---
Last edited by WesternTale; 08-09-2013 at

06:33 PM

.
These are awesome. You should do some of your own horses, their gorgeous.
---
So in lies the madness, the pursuit of the impossible in the face of the complete assurance that you will fail, and yet still you chase.