A Little Rusty... first digital painting in awhile!
---
Anyone have any suggestions for shading? Im using Photoshop CS4, totally new program to me. I know there's no smudge tool... so my original plan of blending colors together wont work.

Ive been trying to get closer and closer to the next lighter/darker shade but thats tedious lol
I don't know anything about photoshop and digital artwork (I am an oldfashioned artist) but the layout, anatomy and color choice are very good. Have you more work you would like to share? I especially like the eye.
Thank you :) This is hopefully going to be my alternative to real painting... SO much cheaper! lol
These are all incredibly old... atleast three years, but Im not sure exactly when. It may actually have been high school. I havent had a graphics program since atleast my first year in college (4 years ago).
One of the first full bodies I tried...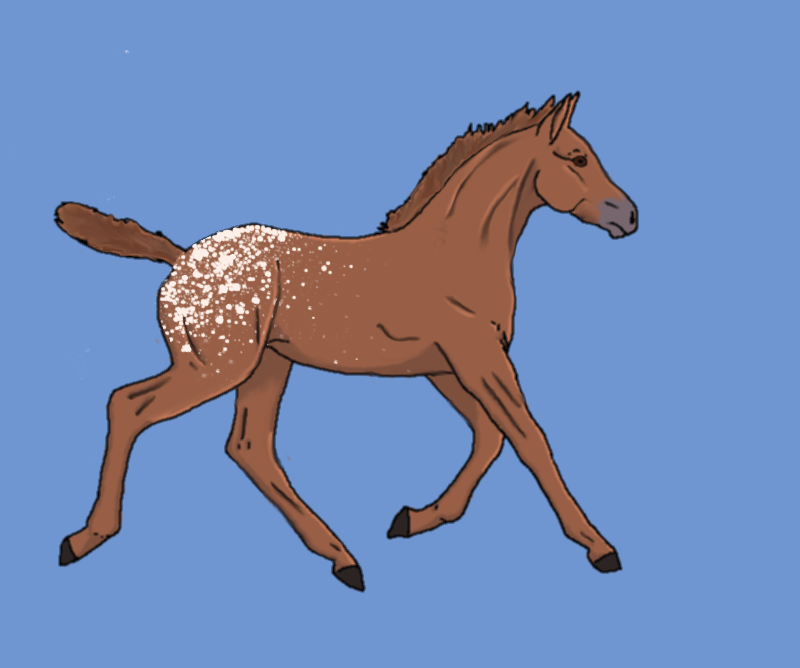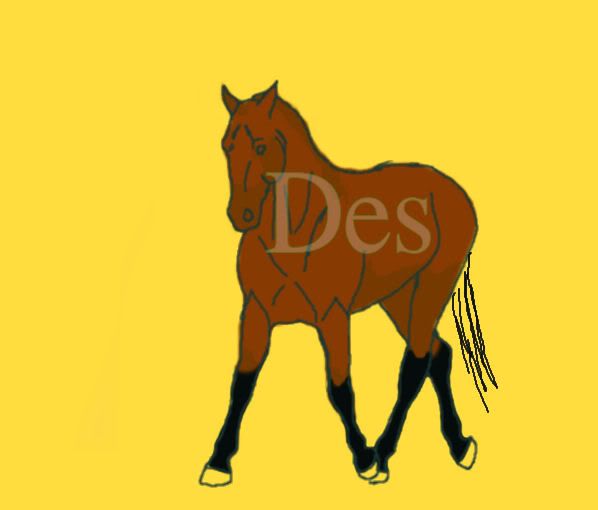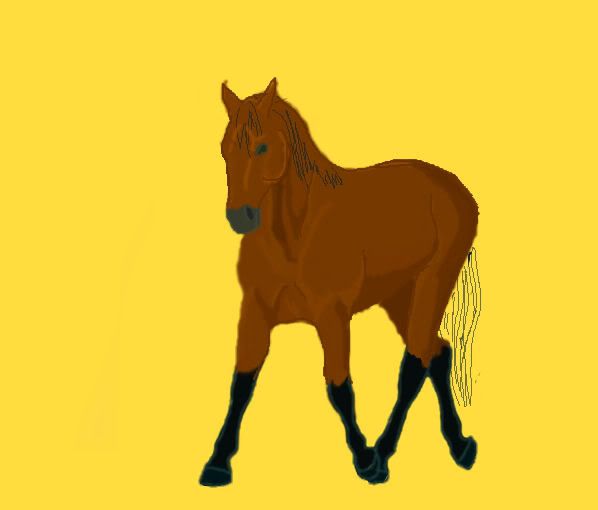 (more detailed)
The random text goes with a game Ive played for years -
Hunt & Jump Inc (Hajinc)
Ammit is a player name, Des is me (I've used Deslumbrar as my stable name on every game since middle school when I played HorseLand lol!)
---
Last edited by Deslumbrar; 08-02-2011 at

03:30 AM

.
My suggestion is to play with your brush settings.
When I shade/sketch, I use a simple round brush (sized to whatever I need at the time) and the below settings. I use PS7, but it should be very similar/the same as CS4. I used CS4 back in high school and I can't recall there being any difference in this vital setting control.
You can get here by simply clicking "Brushes" (mine is above by navigator).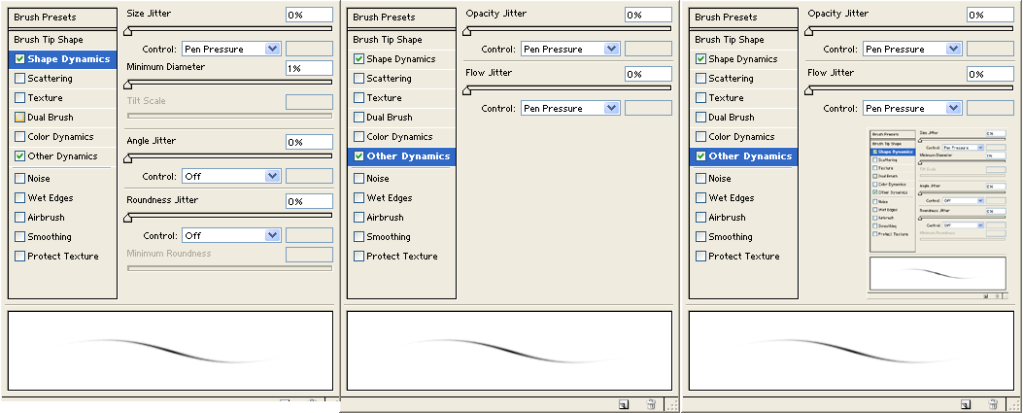 I used those settings (everything on "Pen Pressure," really nothing special) and added the high- and low-lights to
this
drawing. So as you can see, it's very versatile and ideal for equine shading, if you ask me!
However, in short, you're going to be using lots of tones... I started with the "usual" brown of that bay horse, but used probably 10-15 different variations of it for the shading and highlighting. Nothing is "white, black, base color" when shading, and using the darker and lighter tones (other portrait artists suggest at least 5 tones) helps create life in your work.
---
"Adapt or perish, now as ever, is nature's inexorable imperative." (H.G. Wells)
| Missile Sweet Studio |
---
Last edited by Creampuff; 08-02-2011 at

08:27 AM

.
Thanks for the advice creampuff, Ive been playing with that alot the last couple days.
That older black horse posted earlier - Ive been playing with him alot.
Love them all! But that first pic you posted in the first post is stunning!! Look forward to seeing more!!!
A few newer works... Im still finding the easiest/best ways to get nice shading on here.
and thanks for the advice with the brush settings creampuff - Im constantly tweaking the settings now, thank you!
Wow Deslumbrar, this is a very good job! I really love the paint horse portrait
Your drawings are already very nice and I see a real improvement of the shades; but I think you could improve the effects on the manes as well. I really don't know anything about digital painting, it is just a feeling :)
By the way, your proportions look fantastic!
---
Pet artist draw your horse from your pictures
Follow my pet portraits on Facebook !
hey do you think that if you have time you could make me a line art of any type of horse i won't take credit for it and will post the finished product here
---
Who Ever Said Money Can't Buy Happiness Didn't Know Where To Buy A Horse