Lulu :)
---
A drawing of my anglo filly Lulu :)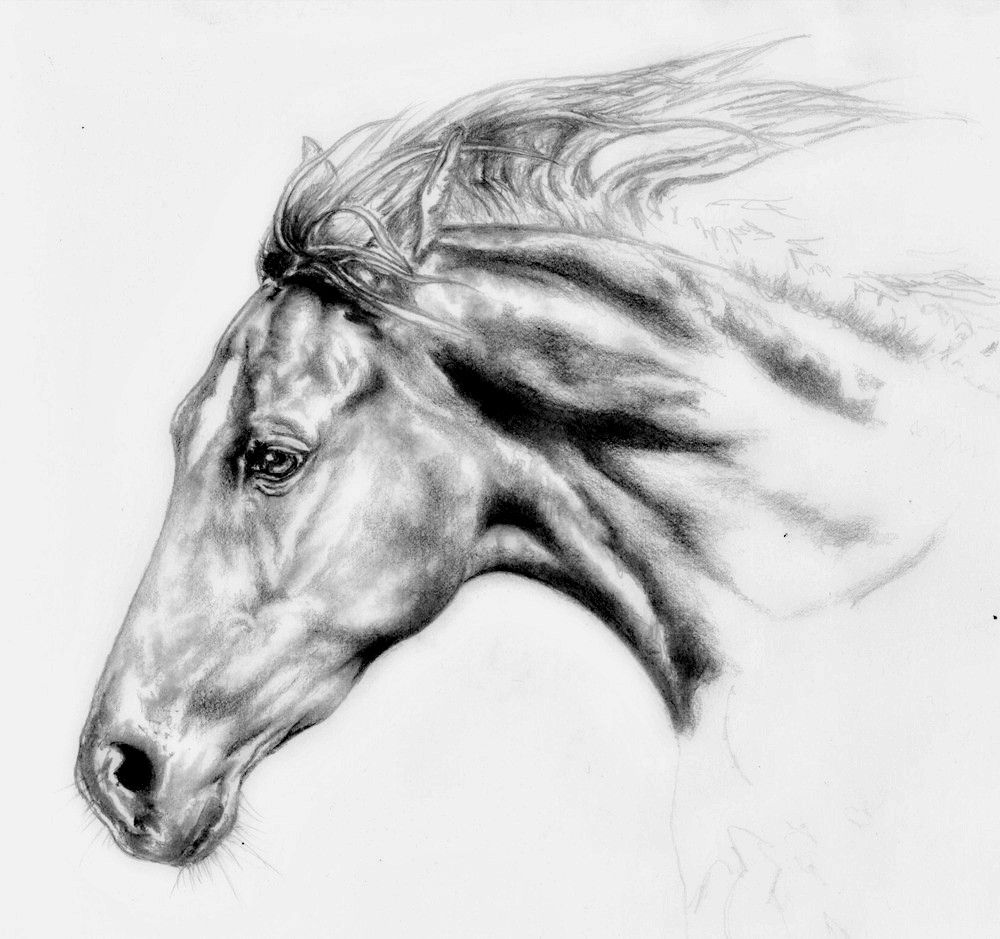 Original photo :)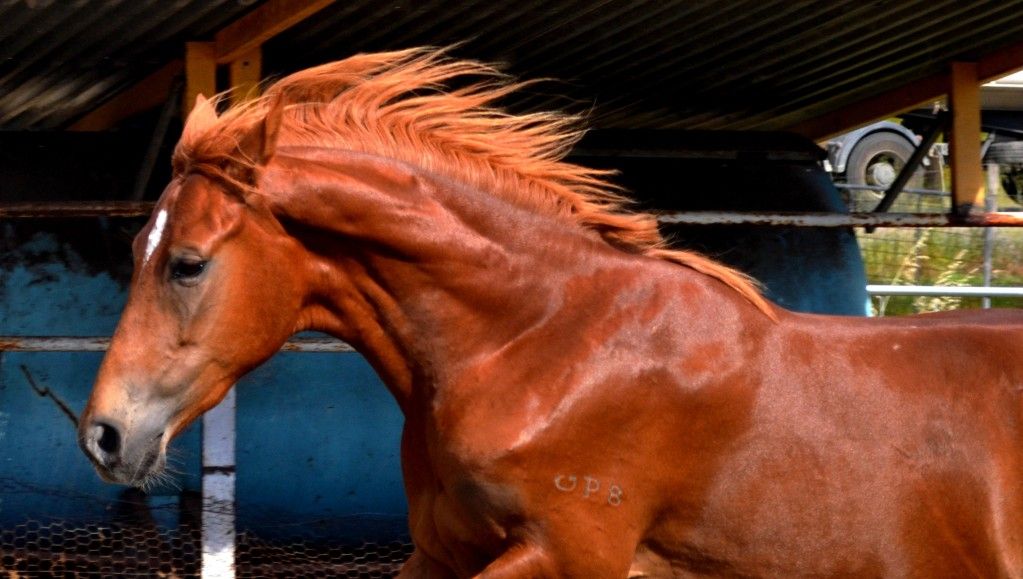 Thanks for looking :)
Amazing!
---
Horses are scared of 2 things:
1. Things that move
2. Things that don't
INCREDIBLE. Absolutely incredible! I was looking at your old drawing threads earlier, too. They all are so beautiful.
---
**I must not forget to thank the difficult horses, who made my life miserable, but who were better teachers than the well-behaved school horses who raised no problems.**

Great job! Wish I could draw like that haha... :)
---
A horse is a mirror to your soul. And sometimes you may not like what you see. - Buck Brannaman
Oh wow, it's so cool to see some of the people in the equine artist group on facebook in here as well. I LOVE what you did with her eye. I know you had mentioned not being finished with this drawing, but I really like the "unfinished" look and how she seems to blend into the paper. I often find it difficult to draw my own horses for some reason.

I did the drawing of Lulu in colored pencil in the group project on facebook. I loved her so much that I also sketched her out with my mechanical pencil while I was getting lab work done at the hospital a few days ago (although I think I need to go back and make her head a little bigger in the black & white drawing...I only had my cell phone with me to look at the image at the time)...small world.
---
Last edited by Equusketch; 02-23-2013 at

10:05 PM

.
Fantastic work!
---
"If a horse fails to do something that is because he was not trained to do it. If a horse fails to do something properly that is because he was not trained properly."
www.wildestheartart.com
I love your drawings of Lulu, Equusketch :) I haven't seen the pencil sketch on FB yet, will go now and have a look :)
I still have to finish mine, just been busy with some sad family news, but I will finish it..lol.
Thank you everyone for your kind comments for my drawing :)
Similar Threads
Thread
Thread Starter
Forum
Replies
Last Post
Mini Star Lulu!

equiniphile

Jumping

13

05-26-2011

04:34 PM

Joey, Percy, and Lulu

Joshie

General Off Topic Discussion

3

03-20-2009

09:47 PM

Crazy Lulu

blossom856

Horse Talk

1

12-08-2007

04:43 PM