Current waiting list (I'm making progress finally, have dropped the list a fair bit)

- A4 graphite horse head/neck study

- A3 pastel horse head/neck study

- A4 pastel horse head/neck study

- 3 x A5 graphite horse head/neck studies of different angles

- 2 x A4 pastel horse head/neck study

- Multiple pastels of dog, horse, cat, bird, fish...
You do some amazing work!! It makes me want to get back into drawing!
---
In riding a horse, we borrow freedom.
Lovely soft expression, you captured it really well.
---
don't worry, spiders, I keep house casually.

~ Kobayashi Issa
(1763 - 1827)
Very interesting, thanks for showing the progress as you go! Great work.
This one is the latest, horse in graphite for a fellow forumite. I still have a few bits to alter, as it's not detailed enough as yet, but it's a start. Will have to get a clearer photo, my scanner is not happy with me at the moment so the image is blurred slightly.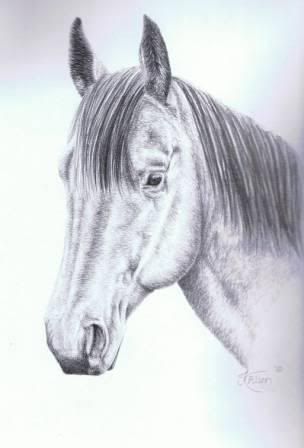 I love love love this last one you did! =)

I have a quick question for you. =) I've been experimenting around with using charcoal for drawings for a while now, and how do you get such fine detailing with it? I can't get fine details to save my life. I love drawing in charcoal, I just have an awful time with the finer details. I use both charcoal sticks and pencils without any luck, even with a sharp tip and light hand. You can see my latest works in my art thread to see what I mean. =/
---

Equestrian, computer person, photographer, graphic designer...
I know who I am, who are you?

The above drawing is in graphite pencil not charcoal, so I can get finer detil in that medium. However in the two drawings I posted of the 2 horses, and the dog, they were in charcoal. I use Derwent charcoal pencils which come in soft, medium and hard so you can get varying degrees of detail using that. Then for the larger/smoother areas, I like to use charcoal sticks. The ones that I use are Coates Willow Charcoal 5-8mm. So they are tiny sticks but quite hardly and go onto the paper beautifully, as well as being able to get a reasonable degree of detail with them.
The latest drawing subject. A3 head study in pastel.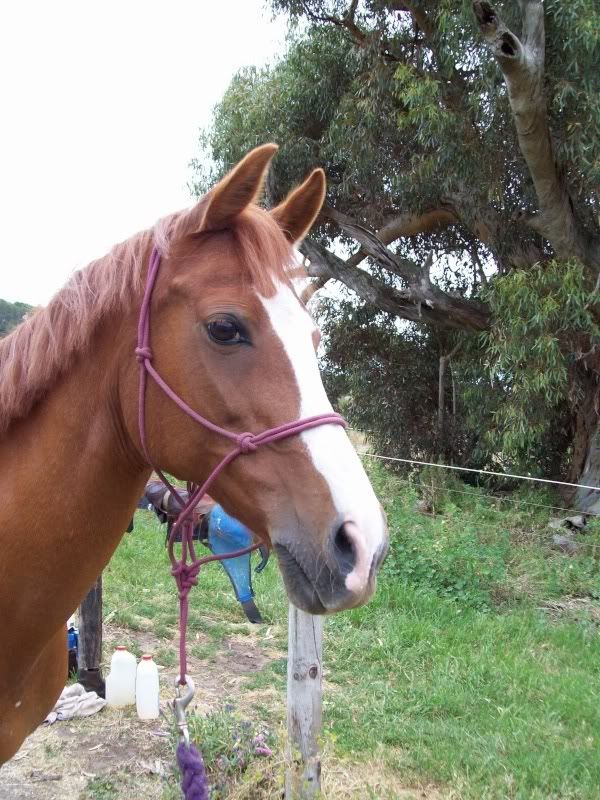 Last two days progress. I'm getting faster! Have advertised in a vet surgery and within a week I've picked up 7 expressions on interest.
YOU ARE AMAZING!

I love the very first photo. I wish I had your talent.