Latest installment. This one is taking a very long time to finish, in between Uni horses and life in general I'm not getting much time. Spent most of the day on this one to try and knock a big chunk of it out.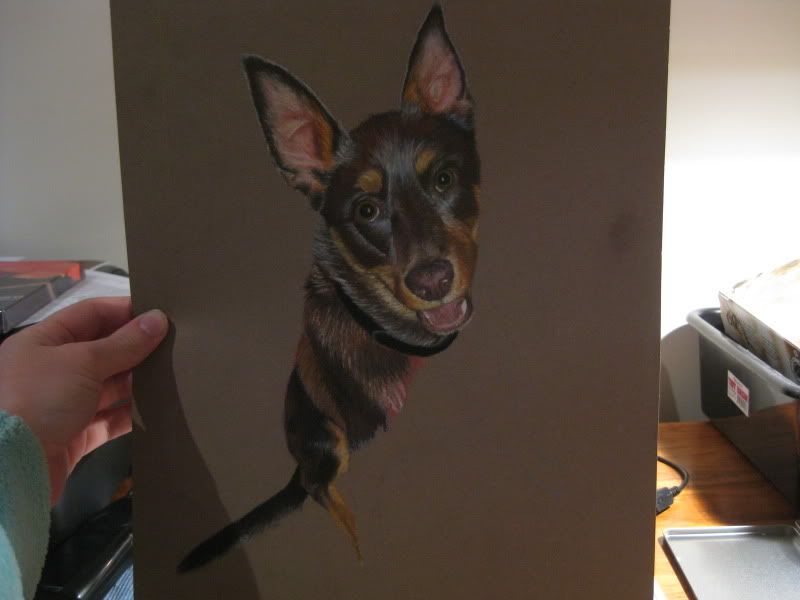 And finished. Pretty much... I'm contemplating adding a simple background to draw him off the paper.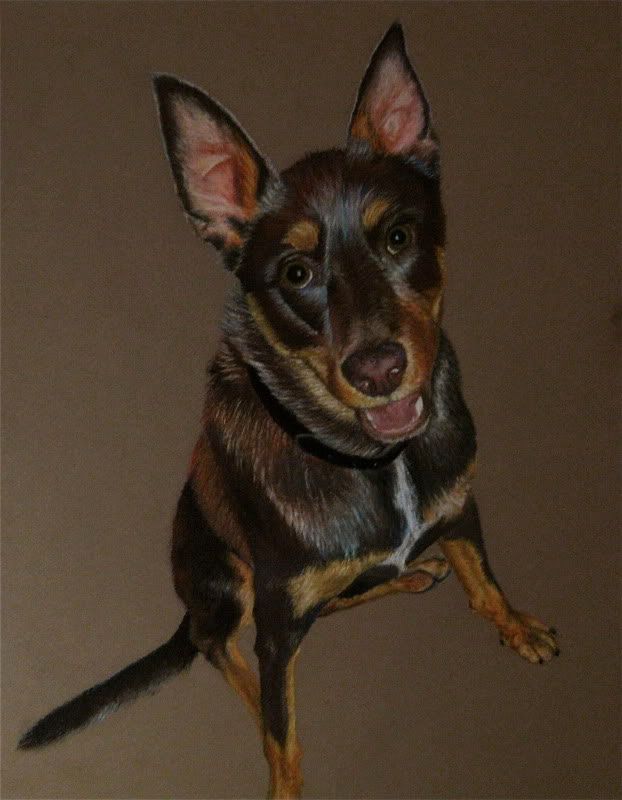 If anyone is interested in how much colour I used in this one, save the photo and run it through photoshop with the saturation on high. It'll be bright blue in the whites and bright red and yellow through the body. Those are the main colours used throughout this drawing, there is actually very little brown used.
And totally finished. Added a small 'background'. Owner is very pleased with it, frame has been organised and it's being collected this week :) - computer has done something strange with the colours. I still haven't mastered taking reasonable photo's of my drawings yet and it's amazing the difference in quality between the real thing and the photo, so definitely have to work on that one!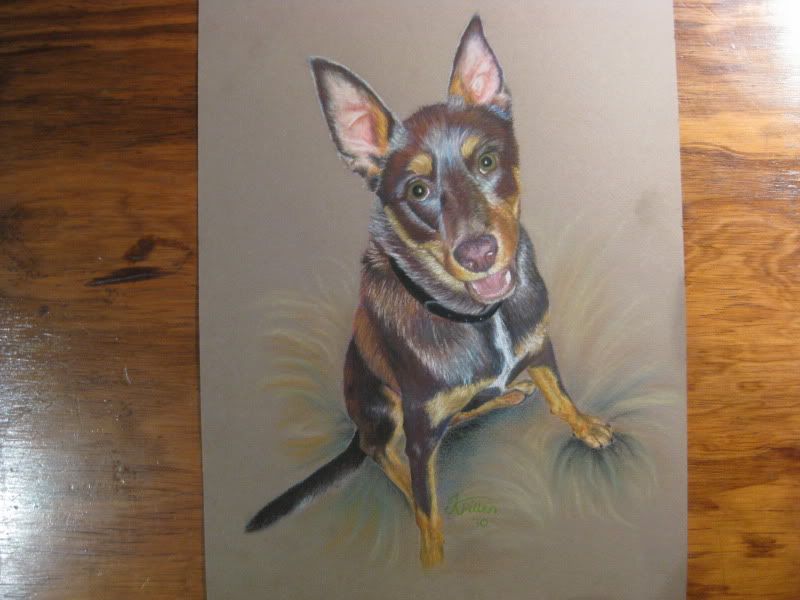 Reference photo for the next project.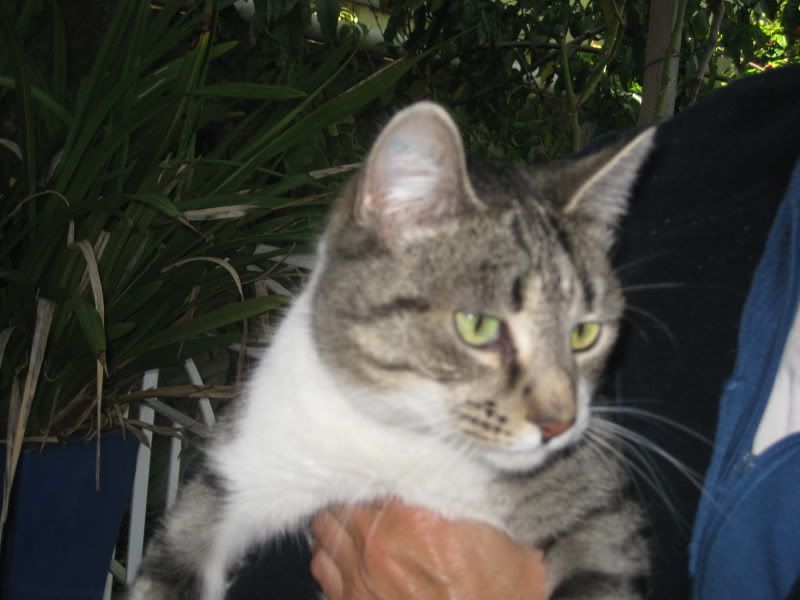 I totally hear you on the computer image thing, especially with color drawings. I just e-mailed an updated drawing to the owner and the poor dog looked more purple than the actual drawing. Funny thing is that I didn't use any purple, mostly navy blue and burnt sienna with a lot of gray tones. When you figure out how to take accurate pictures/scans, let me know and I will do the same. :)
I'm finding that taking them without a flash in a really well lit room, or even outside, around mid day is shaping up to be the best way for me. I've got a WIP to post soon (when I can be bothered putting them on my laptop) which I have photographed that way, so we'll see how they look on the screen, fingers crossed!
Changed reference photo, owner sent me a better one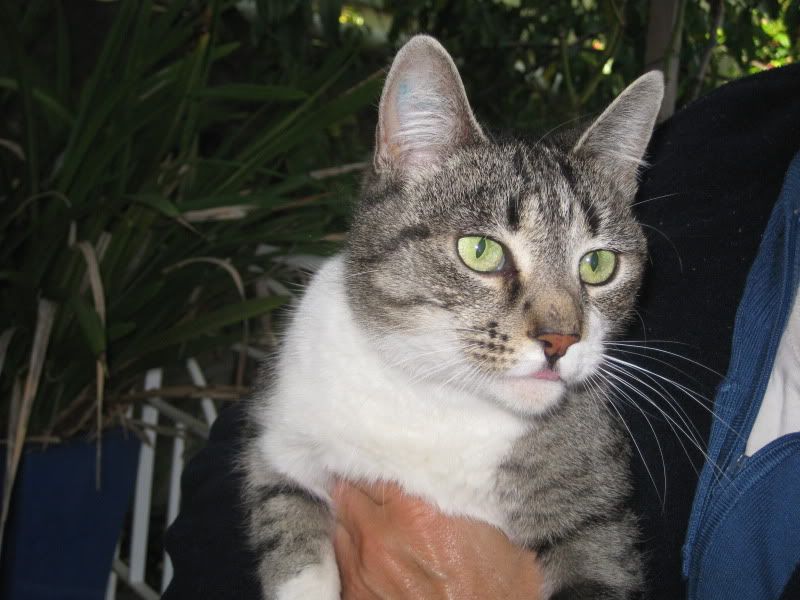 And current WIP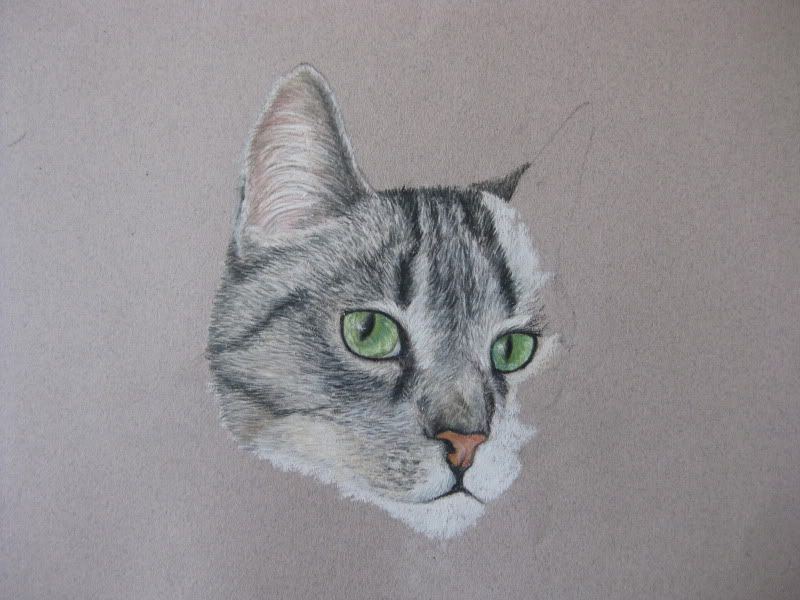 And yet again Liz... photography hasn't worked. Back to the drawing board (no pun intended!) at trying to photograph my work. This one looks so washed out it's lost all the depth and detail. Bugger!