A couple more attempts at getting an accurate photo. A little better than above, but still pretty average :/ I think it's the colour of the paper that doesn't like being photographed!
Without light
With light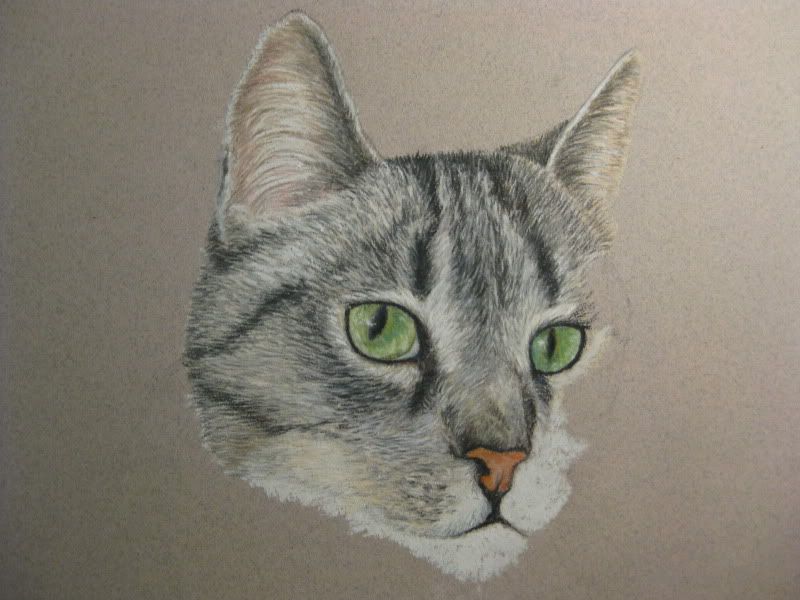 Thanks SouthernComfort (is your username any relation to the drink? If so, yum! :P)
And finished, just not signed yet. Really unhappy with the quality of the photo's coming out on this though :( I have lost so much detail and depth, it's making the drawing look terribly washed out and blurred. I'm really happy with this drawing too, so it's a bit disapointing.
Haha thank you *blushes* There is still so much for me to improve on though, the more I draw the better it will get so all I want to do is draw at the moment, but uni exams coming up are getting in the way of that haha
Bugger I COMPLETELY forgot his whiskers! I've also altered the eyes a little, I wasn't happy with them as I struggled to get the pupils accurate. Hopefully this one is a little better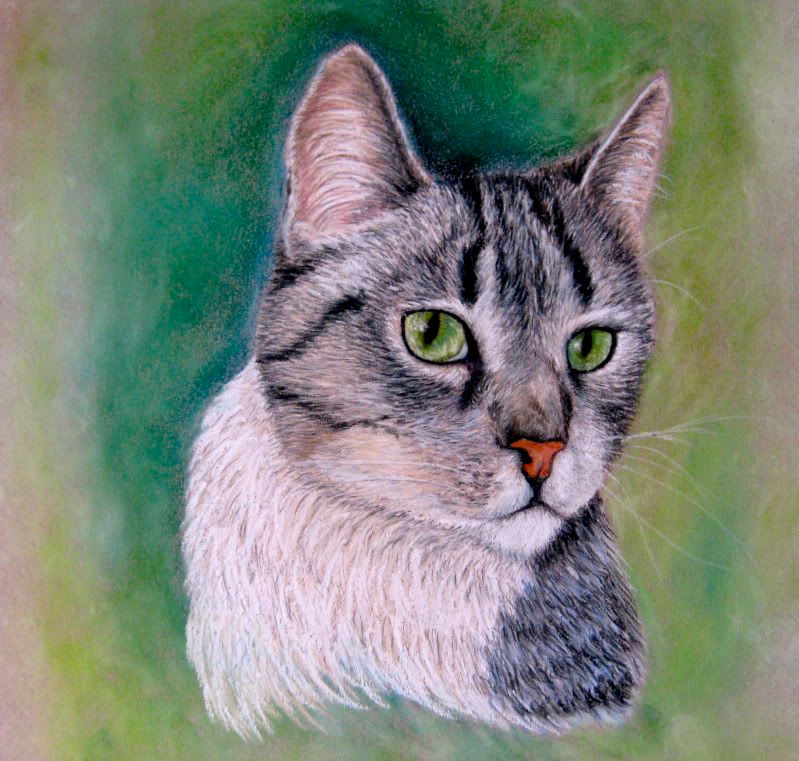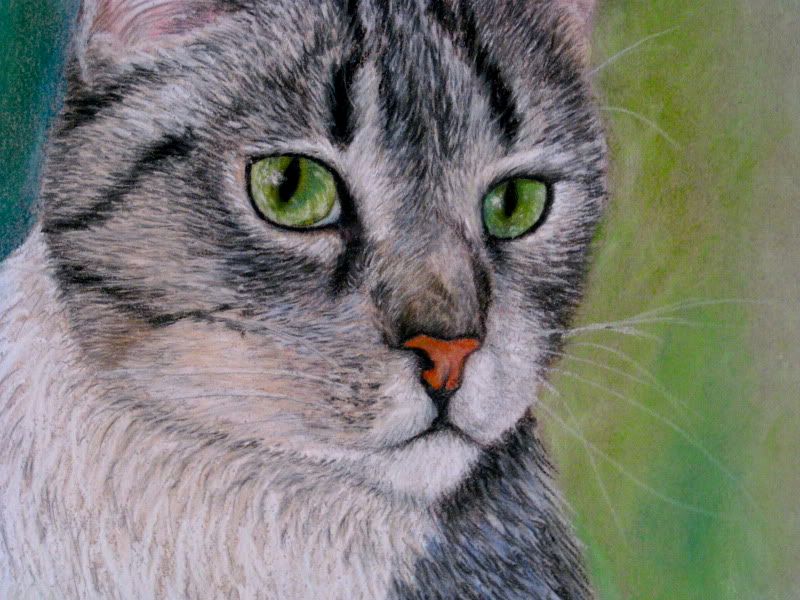 I always meant to ask you...Do you also use pastel pencils? I have a soft pastel set, but they are rather bulky. I was considering getting a set of pastel pencils for the fine details and touch ups. Do you have any brand recommendations?
Haha I do that all the time with cats! I get the whole thing done, ready to sign off on it, then realize I forgot the whiskers.
Looks great!
---
The aim of art is to represent not the outward appearance of things, but their inward significance. ~Aristotle
www.brandisue.jimdo.com
Liz, I mainly work in soft pastels, but also use a select few pastel pencils too, I'd like to get more into the pencils though. I am finding it difficult to get the detail I want to get, using just soft pastels. They're great for coverage and fur but the fine bits are tricky.
I've just ordered a set of 36 Derwent Pastel Pencils which I have had recommended to me, so hopefully they're good. I am also on the hunt for some more hard pastels.

But my basis of pastels is Rembrandt soft pastels in the landscape selection for the bulk of my work, Stabilo (Carb Othello - I wouldn't recommend them, I hate them :S) pencils for some of the smaller bits around the eyes, a few Francheville soft-medium sticks, Coates willow charcoal for some darker areas and occasionally a touch of graphite.
I'll let you know how the Derwents go, they're quite a good price.
I'm also keen to start working on velour paper, but haven't been able to find a reasonable supply in Australia, my usual art supply online shop does supply it, but in large sheets with a 10 sheet minimum because of postage, that's getting expensive if I don't like it!
wowowowow I love these!!!
---
Im the bomblike tick tick